We love selfies, convenient and easy to share. Follow the guide for perfect pictures!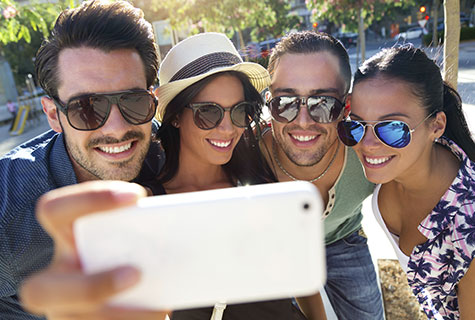 The "good side"
Your smartphone generally has two camera lenses, one in front and one in back. The best one is located on the back, which prevents you from seeing yourself on the screen when taking the picture, but the results will be higher in quality.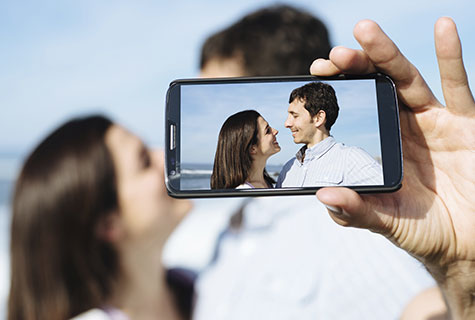 A brilliant selfie
When it comes to photos, light is essential and selfies are no exception to the rule. Be sure to use nice lighting when you photograph yourself. If you're indoors, favour natural light by moving closer to a window. Outdoors, position yourself at a three quarter angle from the sun. That way, you'll avoid unsightly backlighting, not to mention squinting. Banish the flash: it rarely makes you look good, especially close up, and it almost always gives the photographed subject red eyes.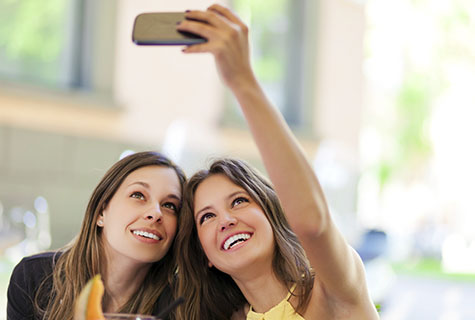 Pay attention to the background
As you would when taking a portrait, pay particular attention to the background. Opt for a neutral or uniform background that will enhance your portrait. If you wish to integrate an element of the scenery (tree, sign, animal) into your selfie, make sure that you're not hiding it… If you're using Instagram, it has a useful "blur" option to hide the background. One last detail—try to avoid dangerous situations, such as taking a selfie on the side of a road or a cliff.
Extend your arm
Don't extend your arm all the way. Bend your elbow, hold the phone or camera facing you and keep your arm away from your hip.
If you're holding your smartphone with two hands, you can use your arms as a frame for your portrait.
The right pose
Hold the camera at eye level rather than above your head so that you don't look squashed, like you're too low down or have a double chin.
Look into the lens straight on to avoid shifty eyes.
To look your best, photograph yourself at a slight three quarter angle.
Apply the "rule of thirds" by positioning yourself on one side rather than in the middle of the frame.
If you're wearing sunglasses, beware of reflection: it can be very unsightly.
Don't pinch your lips to avoid the infamous "duck face."
Banish the zoom, it's rarely flattering.
And smile!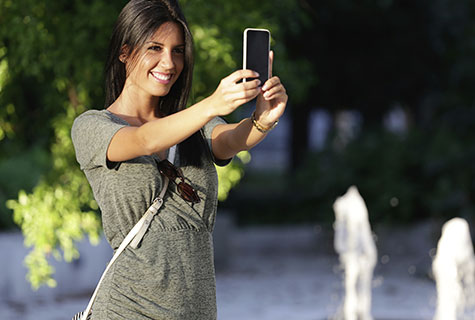 Don't move!
A common problem when you photograph yourself at arm's length is blurriness due to the lack of stability, especially when you press the button. To avoid this, use (if possible) your camera's self-timer set at a few seconds or more if you can put down your phone for the time it takes to pose.
Try, try again
Your first try is rarely the best. Don't hesitate to take a series of photos and vary the poses to keep the best one.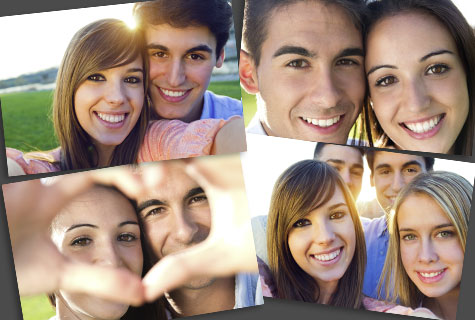 Touch up!
Use your touch up software to adjust the colours and lighting, and to eliminate small flaws.
There are now apps designed for touching up selfies. For example, the Facetune app (for sale on the Apple Store) allows you to easily smooth over your face and eliminate imperfections, amongst other functions, for a natural result.