Your pharmacist owner affiliated to the Jean Coutu network is happy to offer you health services adapted to your needs.
Protect your health and that of your loved ones!
Get your flu vaccination.
Flu, COVID-19, vaccination… Let's demystify all this!
True or false?
"I'm vaccinated against COVID-19, so I don't need a flu shot."
FALSE: The COVID-19 vaccine does not protect against the flu, and vice versa. They are two separate vaccines that target specific viruses: the coronavirus (in the case of COVID-19) and influenza (in the case of the flu). To protect against both infections, you need to receive both vaccines.
"I just received the COVID-19 vaccine. It's too soon to get the flu vaccine."
FALSE: There is no interval between the two vaccines. You can get the flu shot any time before or after you get the COVID-19 shot.
Getting a vaccine is an important choice. Discover our answers to the most frequent questions to make an informed decision.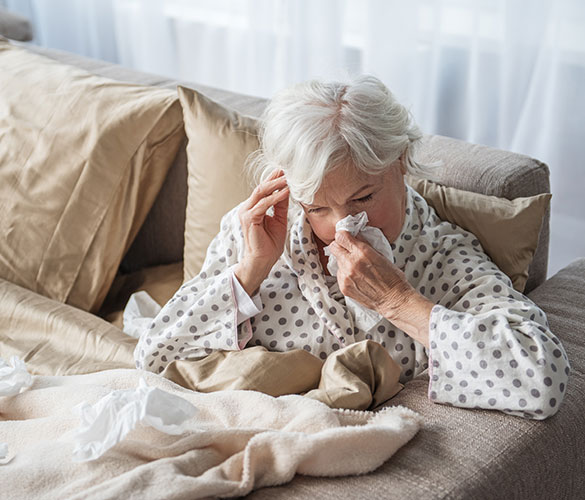 Who must get vaccinated against the flu and why?
The flu may appear inoffensive, but it is, in fact, associated with severe complications and numerous deaths every year.
Anyone over the age of six months can receive the flu shot. However, it is particularly important to receive it if you are in one of the groups at risk for complications.