1. Ask your pharmacist for an access code
You can do that by phone or in person. The code will be only provided to the patient or someone who has been authorized by the patient. It is valid for 5 days.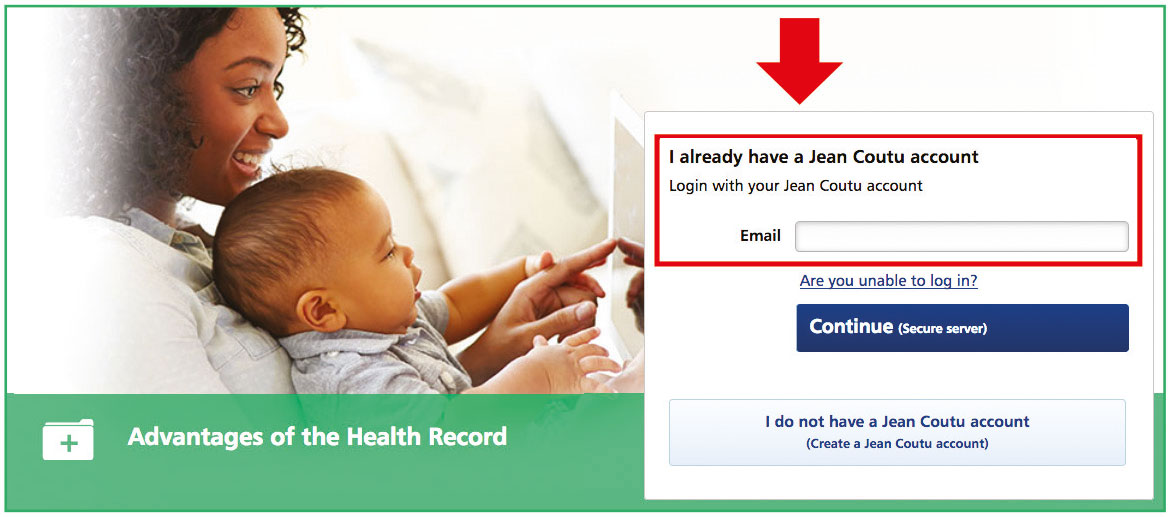 2. Go to the Health Record page and login to your account
To login, simply enter the email address associated to the account.
You don't have an account? Click on the "I do not have a Jean Coutu account" button and enter the requested information (first name, last name, email address, password) to create one.
3. Configure the security settings for your Health Record
Choose a personal statement
Choose a personal image
Choose three security questions along with the answers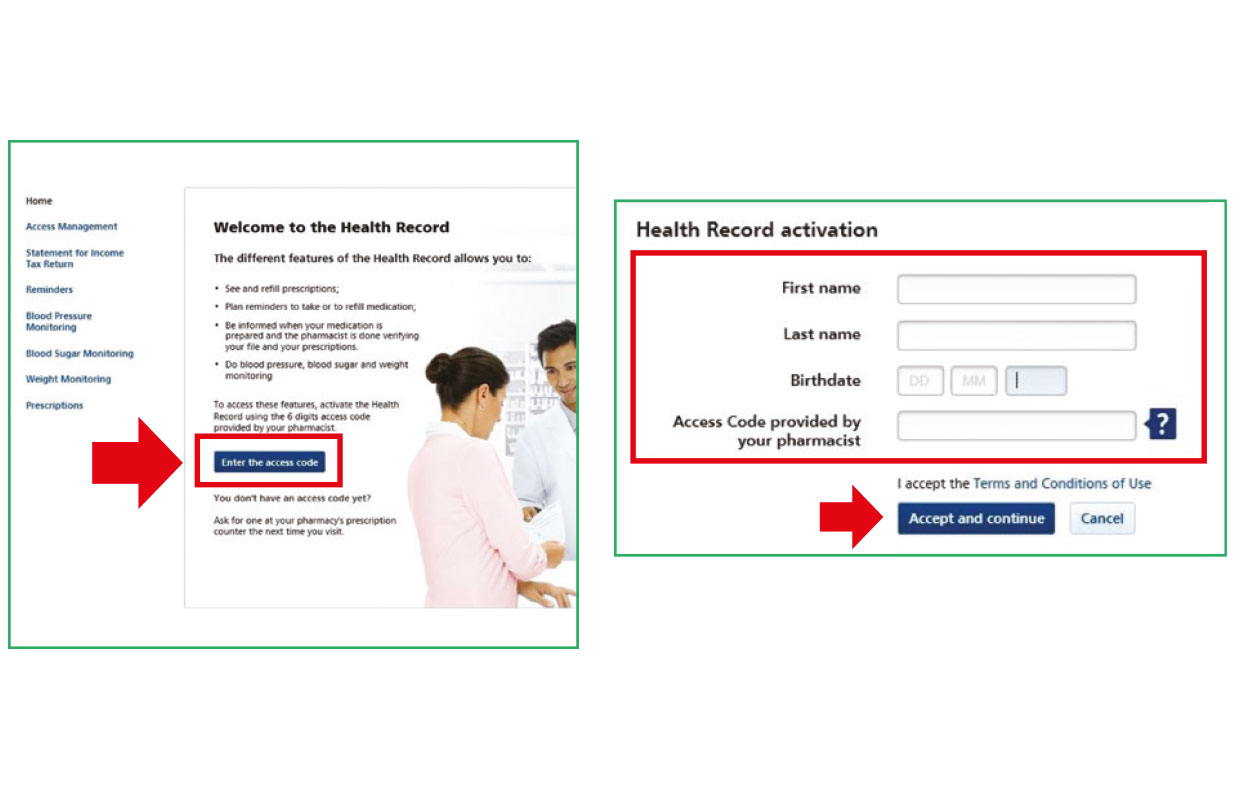 4. Activate your Health Record
Click the « Enter the access code » button then enter your personal information (first name, last name, date of birth) and the access code provided by your pharmacist.
That's it! Your Health Record has been created and you can now benefit from all its advantages.
Do you need help?
If you have questions about your Health Record, don't hesitate to speak with your pharmacist. If you look for technical support, you may contact Jean Coutu Group customer service department at 450 646-9611, or fill an online contact form.