Tax season is coming?
Get the official listing of your prescription drug purchases for your income tax return online or directly in our mobile application.
First, login to your Health Record
You can login here or select "Access the Health Record" on the app's main screen. If you do not have a Health Record, you can create one in only four steps: have a look at our tutorial!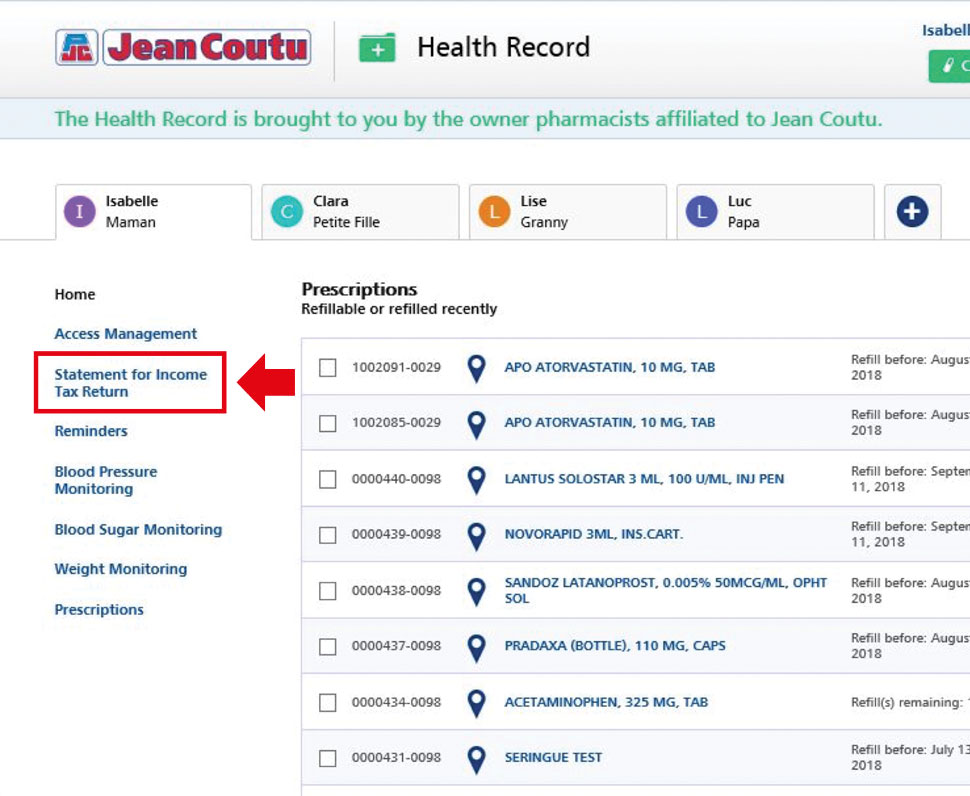 1. Access to your statement
In the tab of the person for whom you wish to print a statement, click on Statement for Income Tax Return.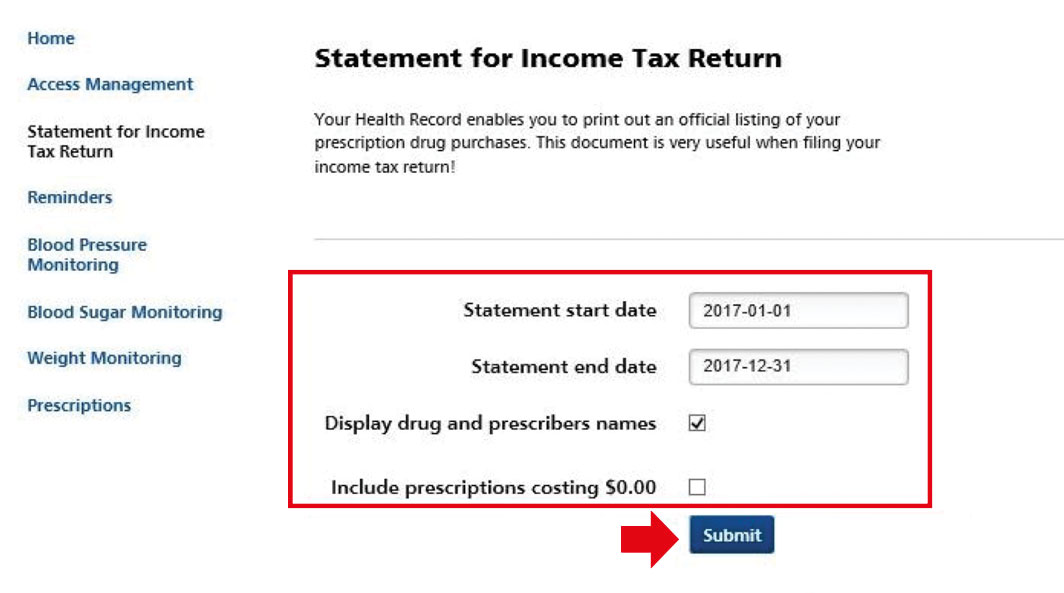 2. Enter the statement start and end dates.
You can also specify whether you would like the name of each medication and the prescribing physician to be printed on the statement and whether to include prescriptions that cost $0.00.
Then, just click on Submit to have access to an official statement for income tax return which you can print.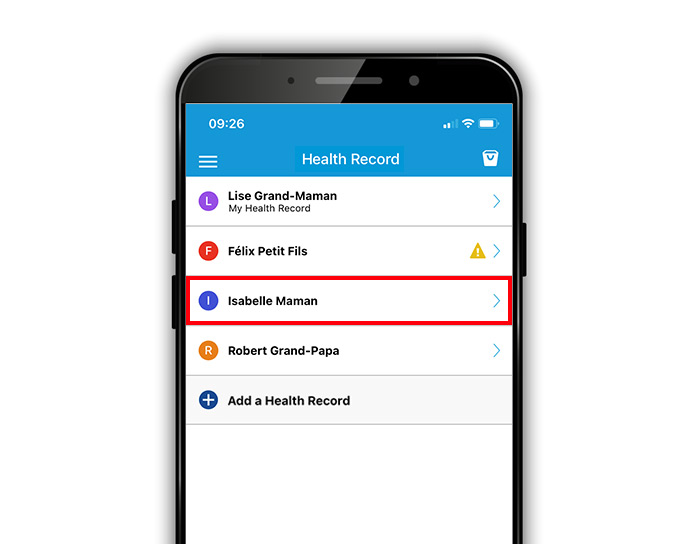 1. Select your record
If you manage the records of other family members, be sure to select the one for which you want to obtain statement.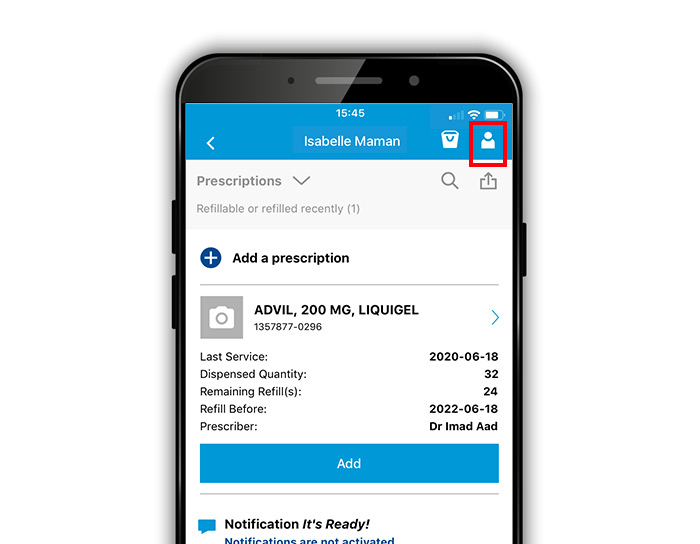 2. Select your profile icon
Once you are in the chosen folder, you must select the profile icon for that folder located in the upper right corner of your screen.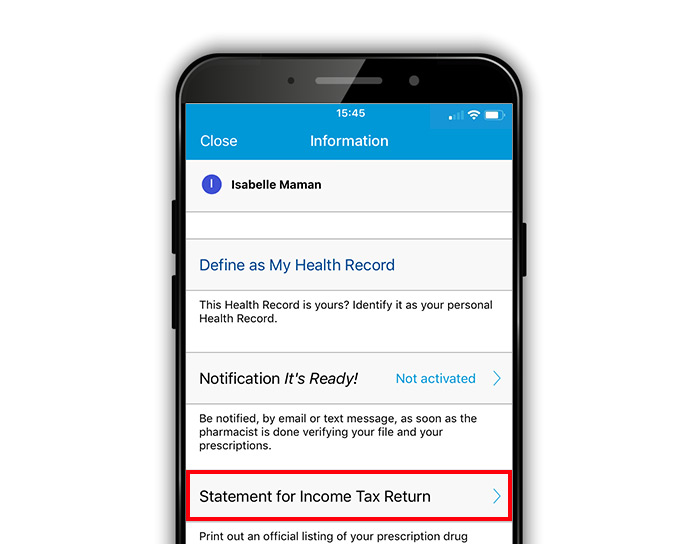 3. Select the "Statement for Income Tax Return" option
Finally, all you have to do is select the "Statement for income tax return" option.
You will then be able to choose the desired period and download the document.
Do you need help?
If you have questions about your Health Record, don't hesitate to speak with your pharmacist. If you look for technical support, you may contact Jean Coutu Group customer service department at 450 646-9611, or fill an online contact form.