When temperatures drop and sunlight fades, your skin's spirits can drop as well. So how do you keep it glowing when the sun isn't? Well, here are a few easy tips!
Vitamin C to the rescue!
Serums, moisturizers, concentrates… there are lots of different products that are rich in Vitamin C! And with good reason: this active ingredient is our best ally for a boost of radiance. Its anti-oxidizing properties help limit inflammation and help your skin cells resist the free radicals responsible for premature aging. Plus, it helps stimulate the production of collagen, the protein that gives your skin is suppleness and elasticity.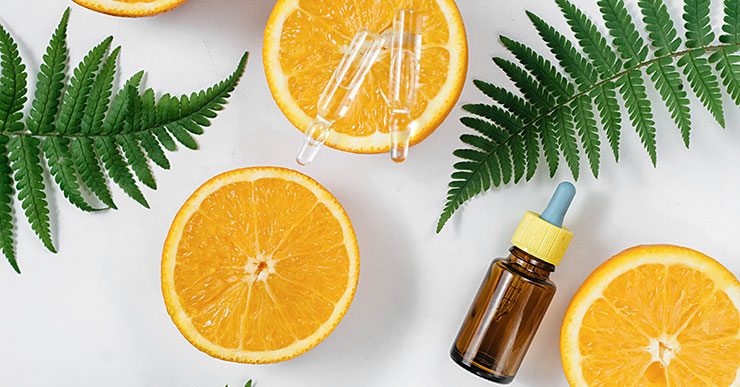 Want to find out if your skincare product contains Vitamin C? Read the label attentively. It could be listed as ascorbic acid, L-ascorbic acid, ascorbyl tetraisopalmitate, sodium ascorbyl phosphate, magnesium ascorbyl phosphate or tetrahexyldecyl ascorbate—all forms of Vitamin C.
Also look for ingredients like…
Hyaluronic acid. This elastic molecule is filled with water and helps bind the cells together, keeping your skin taught and radiant, while helping to counter daily aggression.
Thermal water. Rich in minerals and oligo-elements, thermal water soothes the skin while fortifying it, helping it stay supple and well moisturized.
Rose water. Acting as a tonic that soothes and purifies, this vegetable extract adds pep to your complexion.
Skincare products can't do everything. So, be sure you get enough sleep and drink plenty of water every day. There's no better way to keep your skin moisturized and minimize the signs of fatigue.
Adapt your skincare routine to the season
The goal of skincare for colder days: give your skin everything it needs to fight back against harsher weather.
Exfoliate
Twice a week: use a gentle scrub or peel to get rid of all the dead skin cells and the impurities. Your skin will become more luminous and more receptive to your skincare products, so it's a double win for you!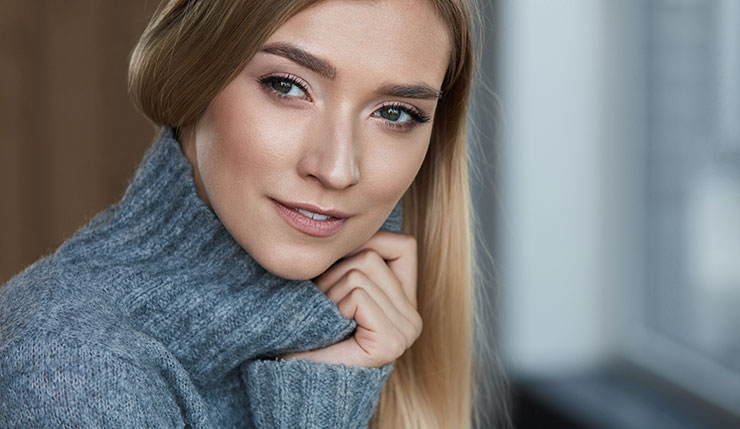 Nourish and fortify
Every morning and night: make sure you apply skincare products that are rich and effective at counter-balancing the drying effects of the cold while reinforcing the hydrolipid barrier that protects your skin against aggression. Looking for an intensive, nourishing formula? Try a serum that will boost the effects of your creams and use some in a mask once or twice a week.