What is niacinamide?
Niacinamide — aka vitamin B3 or nicotinamide — interacts with naturally occurring substances in your skin to help reduce the appearance of enlarged pores. It can also help even out your skin tone and smooth out fine lines and wrinkles, while restoring your skin's natural radiance and strengthening its barrier.
What's more, niacinamide is safe for use on conditions like acne, rosacea or dermatitis, and it also helps reduce the impact of external harm to your skin.
Why use it?
Adding niacinamide to your skincare routine can provide several important benefits.
For example, it can help…
Minimize brown spots and age spots by evening out your skin tone;
Reduce the appearance of fine lines and wrinkles by increasing collagen production;
Improve your skin's natural barrier by increasing the production of ceramides;
And reduce the appearance of pores by regulating your skin's sebum production.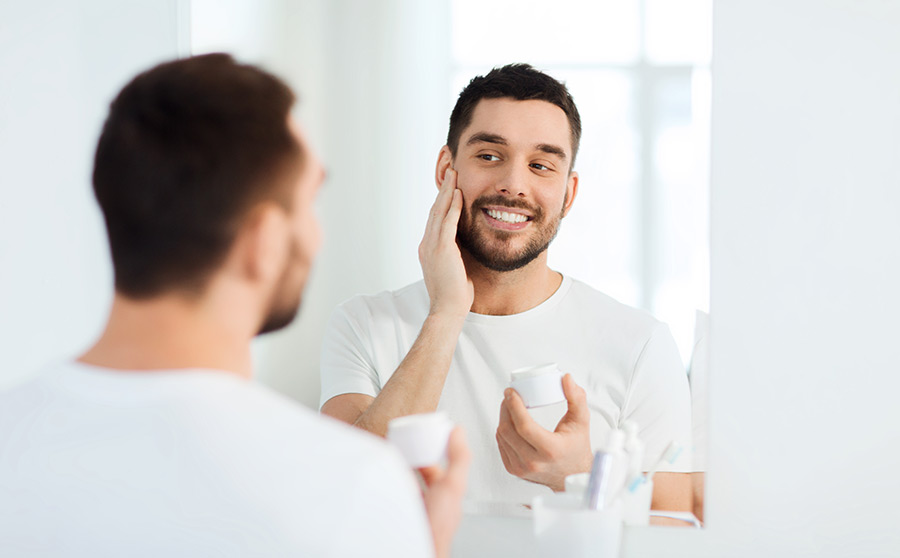 How does it work?
Niacinamide acts by stimulating collagen production, which helps promote and maintain your skin's firmness and elasticity. It also helps promote a healthy skin barrier by increasing the production of ceramides, fatty substances that help your skin lock in moisture.
How can you add Niacinamide to your routine?
Niacinamide is widely available in a variety of skincare products. Serums, creams, lotions... the choice is up to you. You can use it alone or in combination with other products, simply find the formula that complements your daytime or nighttime skincare routine.
To get optimal results, use a leave-on product on your entire face. If you'd rather use pure niacinamide, apply it directly to your skin after cleansing, but before you apply your other treatments.