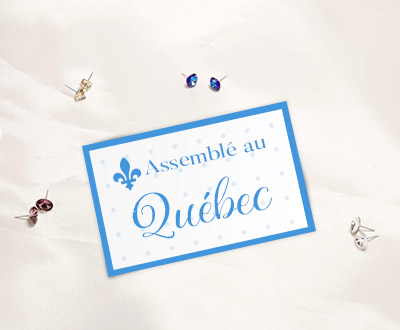 A product made in Quebec of exceptional quality
All our earrings are carefully assembled by hand right here in Quebec and made with real crystals and pearls from Swarovski.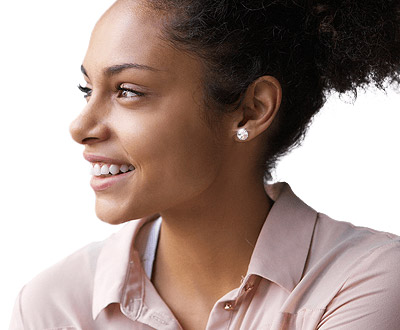 Hypoallergenic earrings
Our earrings are hypoallergenic and will not cause any discomfort. Wear them day and night and you will see, they will become your everyday go-to pair of earrings!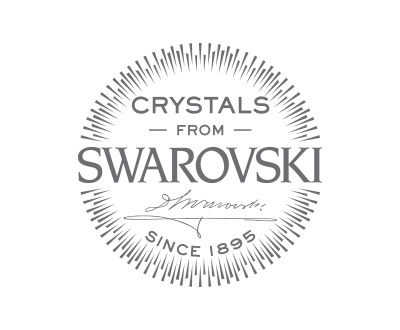 Swarovski: the brightest shine
Swarovski crystal is the most sparkling glass in the world. With nearly 3,000 boutiques internationally and countless collaborations with leading designers, Swarovski is a brand that does not go unnoticed.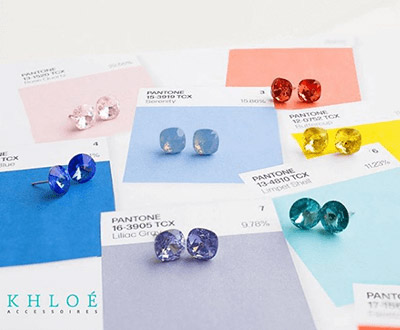 Shapes and colors no matter what your mood is!
Find the earrings in the styles and colors you love. With more than 90 colors offered in unique shapes and sizes, we bet you will find a pair that is right for you!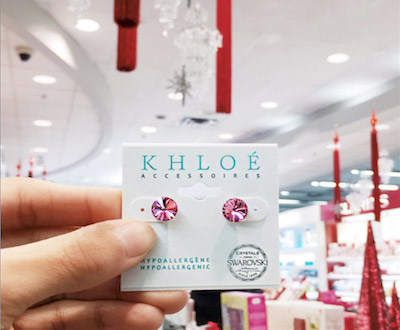 In a Jean Coutu near you!
Find your shine with Khloe Accessoires, available in a Jean Coutu near you!