These days, you don't need a degree in filmmaking to create great videos. Here's our guide to the best photo and video editing apps for smartphones and tablets and their various features. Get ready to make awesome animated and musical slideshows or video/photo mashups with special frames, filters, titles, and more!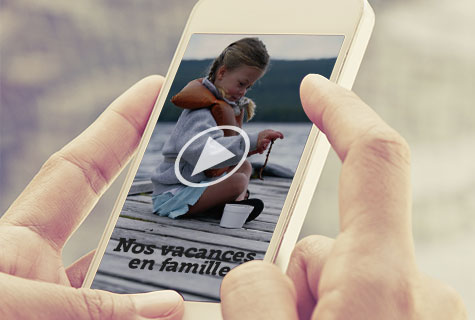 Magisto
This magical, ultra-simple app does all the work for you in just a few minutes. Magisto automatically creates a professional-looking film from 5 images. The app uses technology that analyzes, cuts and edits together the best bits of your videos. Available for iOS and Android. Free.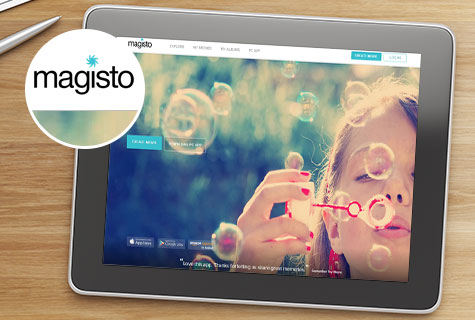 Pixgram
This is one of the most user-friendly apps available for transforming your photos into videos. Create a beautiful slideshow in just three steps: select photos, choose filters and add music. Available for iOS and Android. Free.
Montaj
This is a great app for creating quick and easy photo and video montages. Among other features, Montaj lets you film multiple 5-second sequences then edits them together to create a single video. It also lets you edit videos by simply shaking your phone! Play around by adding random filters and music with a shake of your device. Available exclusively for iOS. Free.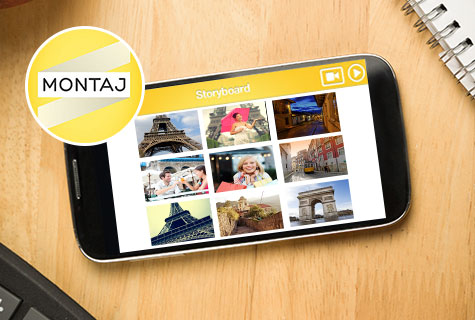 Perfect Video
This app has a full range of photo and video editing features. Start by selecting your photos and videos, then choose an orientation (portrait or landscape). You can also create square-sized videos for posting on Instagram. Then edit your images together, choose a transition speed, add titles, photos, descriptions and music . . . it's as simple as that! Available for iOS and Android. Free.
Cute CUT
This fully featured editing app has a very user-friendly slide-and-drop mode. It also lets you draw on your videos and add effects, textures, shadows and borders to personalize your snaps. Available exclusively for iOS. Free.