From hair colouring to bleaching, from glosses to semi-permanent dyes, finding the colour that's right for you can be difficult. No worries, we've created a handy guide to help you choose the type of product and colour that are right for you.
Temporary hair colour
As the name implies, temporary hair colours are just that, temporary. The reason the colour doesn't last is because the pigment only covers the outside of your hair shafts, without penetrating into the hair itself. As a result, it washes progressively with each shampoo leaving you with your original colour once again, regardless of whether it's natural.
The advantage of temporary colours is that they don't last too long, so you can explore and play with new colours, from the natural to the eccentric, without having to worry about how long the colour will last. Want to change your colour every day? With temporary hair colour, you can!
Semi-permanent hair colour
Looking for a type of hair colour lasts longer than temporary hair colour but not too long? Go with semi-permanent colours.
They contain no ammonia and there's no need for peroxide, so this type of colour is gentler on your hair than permanent products. But remember: the colour will likely only last for a few weeks, beginning to disappear completely after about eight washes.
The good news is that it's a great option for touching up your hair while you're waiting to see a professional colourist, or if you're just trying out a new shade without coloring your hair permanently.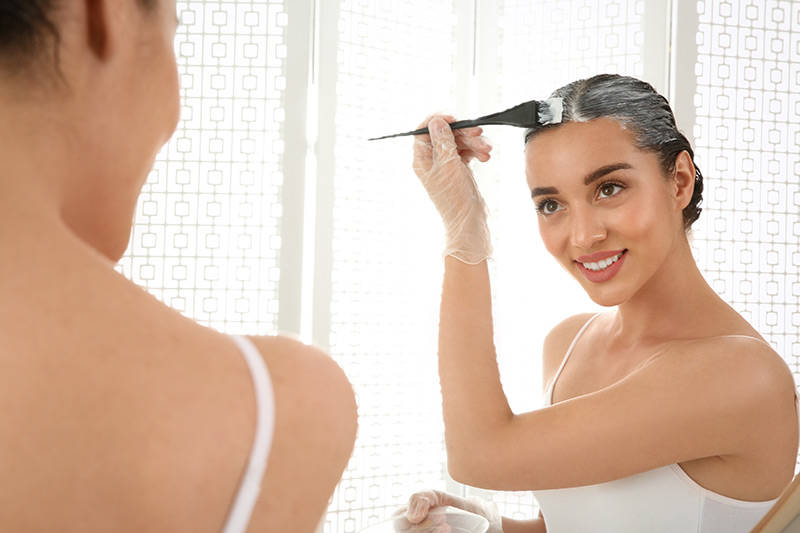 Permanent hair colour
Much like temporary hair colours, permanent colour is what it says, permanent. So, if you want your colour to last… and last, this is the option for you. In fact, the colour will likely stay in your hair without fading for weeks, or perhaps even months. Naturally, you'll need to retouch the colour as your hair grows back in at the roots. Even better, that's the time to reapply the colour to all your hair to get the fullest, richest shade throughout.
Our suggestions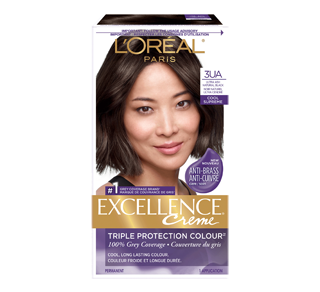 L'Oréal Paris
Excellence Creme Cool Supreme Hair Color, 1 unit
Excellence Creme triple protection color now formulated with anti-brass care including purple conditioner. Permanent hair dye that has 100% grey coverage in shades black, brunette, and blonde hair dye.
Root colour touch-ups
Have those pesky gray roots appeared again? Need a quick cover-up? You might not need a complete hair colouring at all.
In cases like this, you have two options. The first is like temporary colour, and it's applied directly to your roots or the strands of hair that need colouring. It comes in a pressurized spray bottle or pencil form, so you can just apply the colour wherever you need it, which is perfect for those quick touch-ups. The second option is more like permanent hair colour, but it's applied only to your roots and not to all your hair. The big difference is that it's fast and allows for quick touch-ups in just a couple of minutes.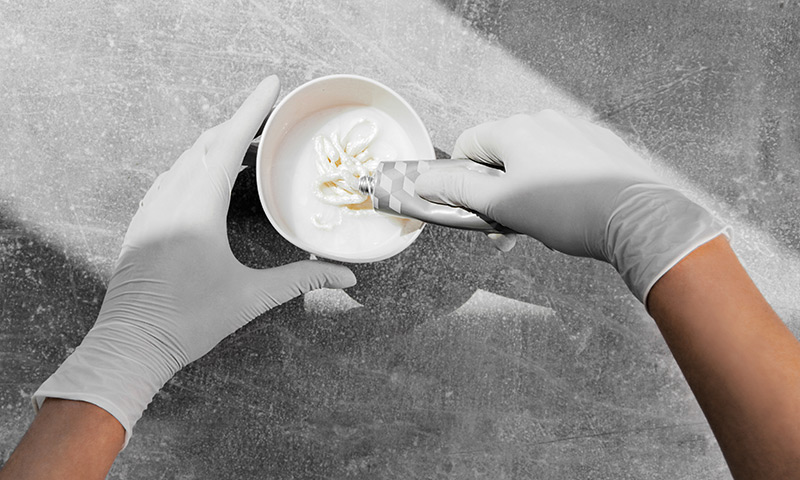 Our suggestions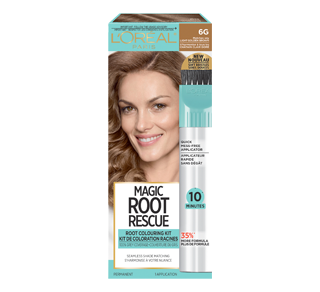 L'Oréal Paris
Magic Root Rescue Permanent Root Colouring Kit, 1 unit
100% of Greys Covered in Just 10 minutes with Our Quick & Easy Permanent Root Colouring Kit
Colour removers
Would you like to have blond hair? Maybe you want a new colour but your hair's too dark? Either way, to get the best results you're going to have to bleach your hair so you can apply the shade you want you once your hair is light enough.
Watch out!
Bleach damages your hair. So, once you're done, make sure you apply a good moisturizer. Try a mask that nourishes and protects against damage, like one of these…
Our suggestions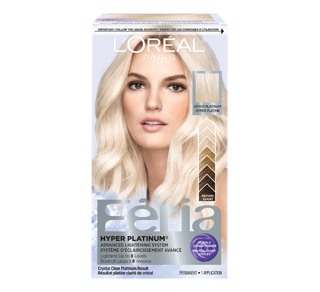 L'Oréal Paris
Feria Hyper Platinum, 1 unit
Bleach hair kit that featues an advance lightening system that lightens up to 8 levels. This permanent bleach hair dye includes anti-brass purple conditioner and a hyper lightening system that even works on dark hair color bases.
Hair gloss
If all you want to do is refresh your hair colour, you might want to choose a hair gloss. The product is more of a tone enhancer than a colour, so it revives your colour and gives it a glossier, more nourished look.
The advantage is that hair gloss gives you soft, shiny and vibrant hair colour just minutes. Simply apply the product to your freshly washed, wet hair, and then leave it on for 15 minutes before rinsing completely.
Our suggestions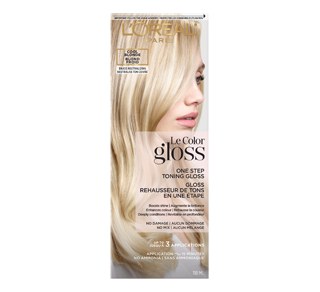 L'Oréal Paris
Le Color Gloss One Step Toning Gloss, 1 unit
The first salon-quality in-shower toning gloss. In just one step, our hair gloss toning solution will boost shine, condition and enhance colour tone with no mix and no damage! We recommend using it once a week to maintain shiny, fresh-looking colour. Colour-treated hair or bleached/highlighted hair may require less frequent usage.
Hair colour for men
Guys, is your natural hair colour fading, leaving gray hair in its place? You could use any hair colour but there are products specifically created for application on shorter hair with natural results.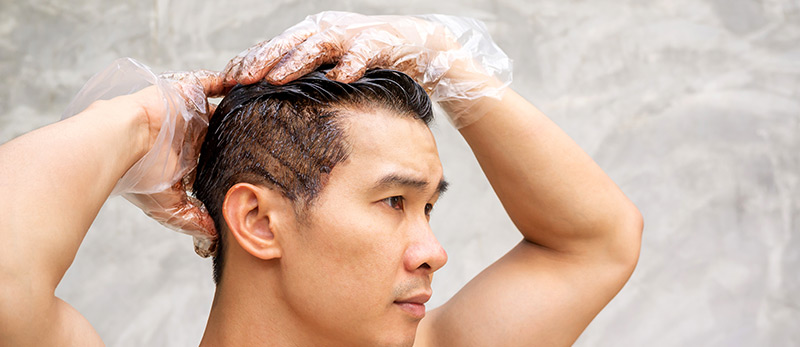 Psst!
Unlike women's products, men's hair colouring covers gray hair a few weeks or even months, and the whole job only takes a few minutes.