Tired features, dark circles, dull complexion... fatigue has left its mark? Quickly remedy the situation by adopting a skincare et and makeup routine tailored to your skin. Good moisturizing products, a makeup bag and 5 steps: here's everything you need!
The basics: efficient skincare
1. Sweet dreams for your skin
Every evening, take the time to remove your makeup thoroughly (a must to let the skin breathe, avoid imperfections and preserve your glow) cleanse your skin thoroughly. Then, apply a few drops of serum and cover your face and neck with night cream.
The effect: While you sleep, your skin gets to work, busily repairing the assaults of the day and ridding itself of toxins and accumulated waste. It's at night that cell renewal and blood circulation are the most active and your skin is most receptive to care! There are so many reasons not to skimp on skin care…
The right choices: Choose formulas rich in moisturizing and regenerating agents, which will promote tissue repair and cell renewal. Give yourself a facial massage by applying your products in small circular movements from your neck up to your forehead, which will relax the muscles and stimulate circulation.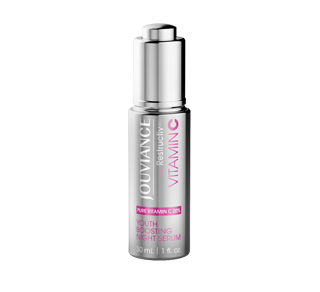 Jouviance
Restructiv Vitamin C Youth Boosting Night Serum, 30 ml
Turn back time and rediscover glowing, youthfully radiant skin with this super-charged vitamin C serum.
2. Wake up your skin
When you get out of bed, after a gentle cleansing, apply a day cream to your face and neck. One or two times a week, offer yourself a gentle scrub or peeling before applying cream.
The effect: If night care helps your skin repair itself, day care is essential for protecting it. The barrier it creates helps your skin retain water while preventing everyday aggressors (like dust, pollution, sun, blue light, etc.) from causing too much damage. An effective exfoliation helps because the removal of dead cells restores radiance to your skin, enabling it to better absorb products. You get lasting hydration and optimal radiance!
The right choices: be sure to find a cream with a formula and texture suitable for your skin type. This is crucial for the cream to be effective. For exfoliation, use a non-abrasive product that unblocks your pores without causing your skin any undue stress.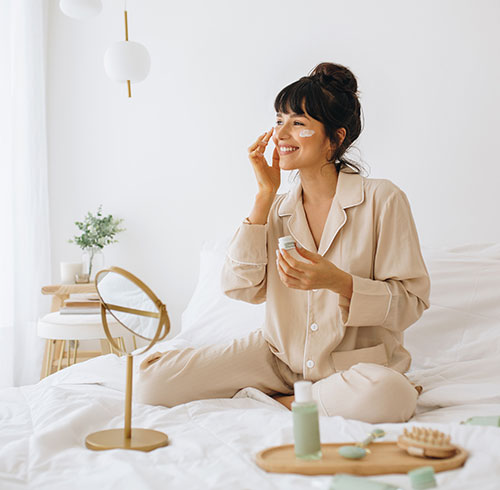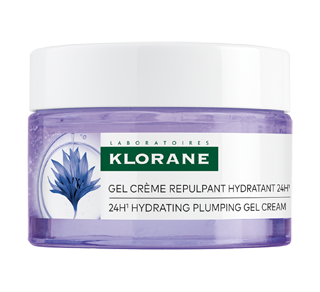 Klorane
Water Cream with Organic Cornflower, 50 ml
A natural refresher for dehydrated or tired skin. With 98% natural ingredients and its high concentration in plant-based hyaluronic acid, the water cream with organic cornflower is a cooling wave for your skin. It instantly refreshes your skin and moisturizes it for 24 hours, leaving it plump and glowing. +83% immediate hydration*. Formula made with natural ingredients, vegan, high tolerance, 100% organic active ingredients, recyclable glass bottle.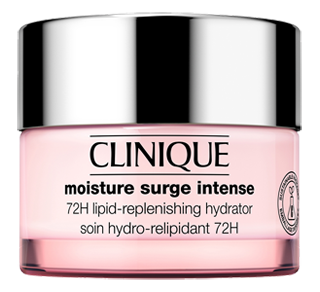 Clinique
Moisture Surge Intense 72H Lipid-Replenishing Hydrator, 50 ml
The rich cream-gel you love delivers an instant moisture boost, and keeps skin continuously hydrated for 72 hours—even after washing your face. With barrier-strengthening lipids and soothing cica. Oil-free. For dry combination & very dry skin.
Makeup essentials
3. Let there be light
Start by covering your face with an illuminator: no light, no glow!
The effect: This step will allow you to accentuate the glow of your skin without making it look unnatural. Underneath other products, the illuminator will give the impression that light is coming from within–the very purpose of a beauty routine!
The right choices: Use an iridescent stick to illuminate certain areas of your face (cheekbones, tip of your nose, heart of your lips, chin, brow bone, center of your forehead, etc.), or use a primer mixed with pearly pigments. If you're short on time, just mix a few drops of liquid illuminator with your day cream.
4. Unifying your complexion
After a base of illuminator comes the anti-fatigue duo par excellence: a thin layer of foundation and a little concealer.
The effect: By reducing imperfections and signs of fatigue, these products will refresh your complexion and brighten your look.
The right choices: light, translucent, moisturizing formulas work best and will go completely unnoticed in the light of day. But be sure to use shades that match your complexion.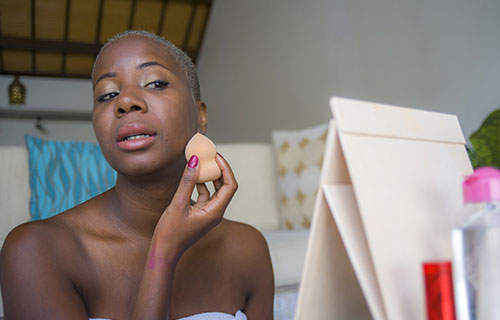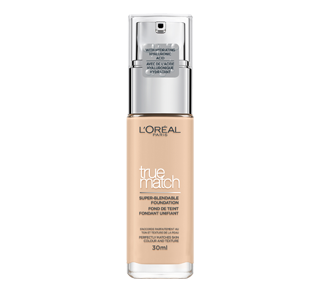 L'Oréal Paris
True Match Super-Blendable Foundation, 30 ml
Re-discover True Match super-blendable foundation, a skin-care infused foundation, available in 45 shades. It's new pump bottle design make the application process easy while maximizing the amount of foundation needed based on your preferred level of coverage. The formula provides ideal, natural and true-to-skin coverage. True Match is enriched with hyaluronic acid and improves skin quality in just 2 weeks and reveal more radiant and healthier looking skin. True Match foundation breaks down the boundaries between your skin and your foundation, so you can't tell where you foundation begins and your skin ends. True Match provides 24hr hydration thanks to its moisturizer-in-a-foundation complex with 80% moisturizing care. The foundation enhances your natural glow whilst allowing your skin to breathe with a non-comedogenic formula and suitable for sensitive skin. The formula gives a natural, bare-to-skin coverage, ideally matching your skin undertone. Available in 45 shades, to perfectly match your skin tone and texture. If you have used True Match super blendable foundation before, discover our shade guide to find your new True Match shade.
5. A sun-kissed touch!
The proverb says it (or not…): well-used bronzer is your glow's best friend.
The effect: By adding a touch of colour to strategic areas, the powder will warm your complexion, giving you a healthy glow, the equivalent of a day at the beach... or almost.
The right choices: discretion is key. Shape the contours of your face without emphasizing them too much. Be sure to avoid powders that are too dark for your skin and before application, tap the brush on the back of your hand to remove any excess. Apply the powder in a half-moon shape between your cheekbones and upper temples.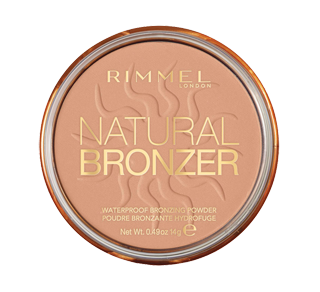 Rimmel London
Natural Bronzer Waterproof Bronzing Powder, 14 g
That perfect sun-kissed tan is yours any time of the year with Rimmel Natural Bronzer Bronzing Powder. Give yourself a radiant new glow or perk up an existing tan. The powder is soft, silky and easy to apply. The look is luminous and natural.
Other tips for a healthy glow:
Drink a lot of water throughout the day; it'll give your moisturizing products a boost;
Try to get enough sleep – around six to eight hours – whenever possible;
Apply sunscreen every day after your makeup (even if your products already contain SPF!) and reapply it as often as necessary throughout the day.