Are you tired of wearing the same ponytail every day? Here are three ways to add a creative twist to your favourite hairstyle.
The bubble ponytail
This first ponytail is easy as 1, 2, 3! All you need is a pack of small clear elastic bands, or some colourful clips if you're feeling bold, just like on the picture.
Start by tying your hair into a traditional ponytail, either on the base of your neck or higher on your head. Before tying your hair, apply a bit of styling mousse on your roots. The product will keep your locks down on your head while you brush them back.
To create the bubbles, simply use the elastics along the ponytail to tie it as many times as you want. You can also conceal the elastics between the bubbles by rolling a strand of hair around them before clipping them down.
Our suggestion:
L'Oréal Paris Hair Expertise Volume Colagen Styling Mousse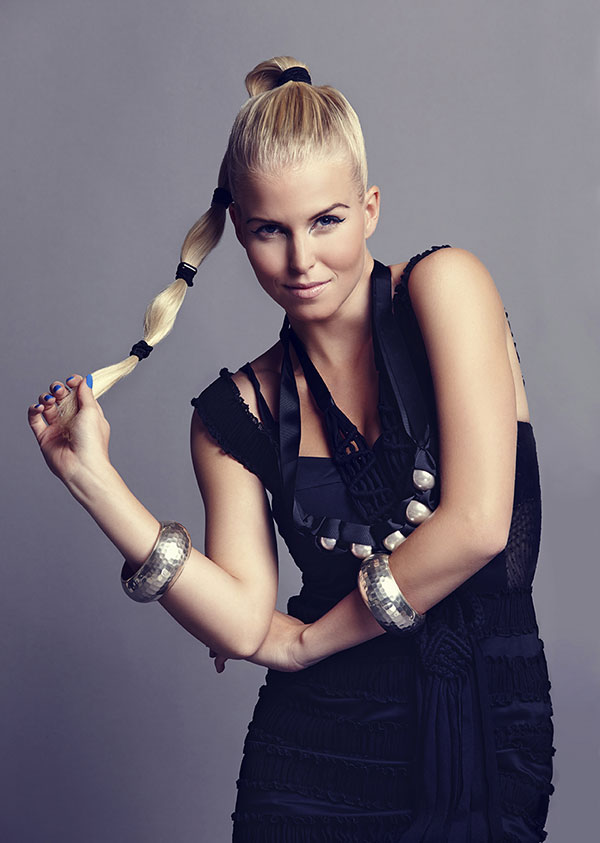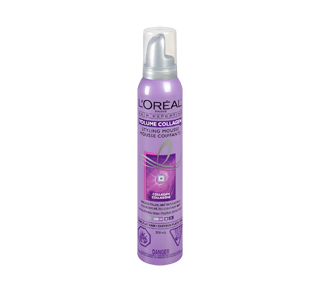 L'Oréal Paris
Hair Expertise Volume Collagen Styling Mousse, 200 ml
Characteristics of fine, flat hair. Fine hair lacks substance and as a result has the tendency to flatten. To ensure a sustainable and sumptuous volume, the hair must be texturized from the root and provide long-lasting hold.
The braided ponytail
This incredibly trendy hairstyle is a relatively subtle way to enhance your ponytail. It's even been shown off by celebrities on the red carpet.
First, apply an anti-frizz serum on your entire head. That will add shine, an important part of the overall look! Then, part your hair down the middle starting at the top of your head. To start the braid, choose a strand of hair about an inch thick. Braid your hair towards your face using the classic French braid method.
To frame your face, leave the end of the braid loose and separate the locks so you can tuck them behind your ears. All that's left is to tie your hair into a ponytail at the base of your neck.
Our suggestion:
Dove Style + Care Frizz Free Cream-Serum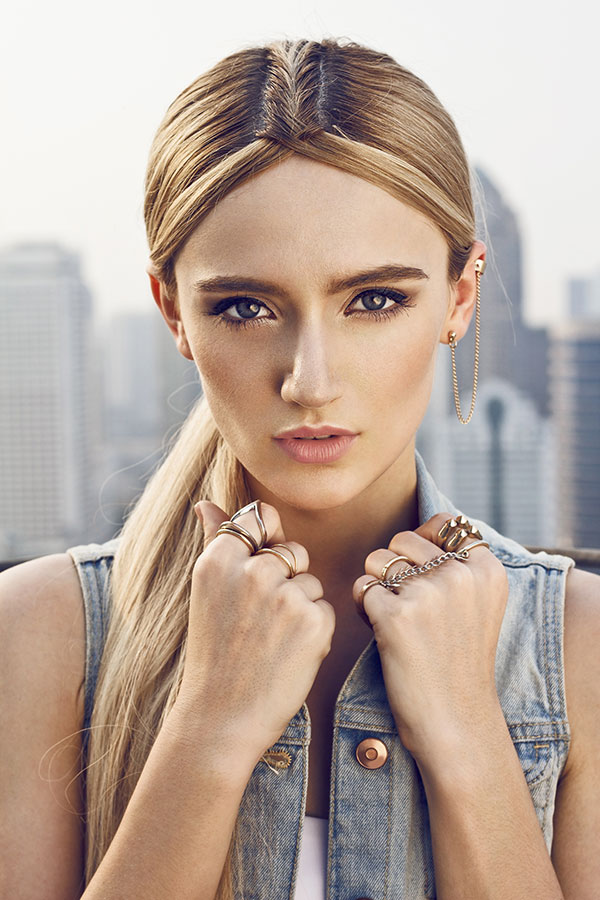 The side ponytail
The easiest way to add a bit of pep to a classic ponytail is to play with its position. Instead of tying your hair in back of your head at ear level, bring it up on top of your head, just like in I Dream of Jeannie! To get an even more retro look, you can place it off-centre so your locks fall to one side of your face. Want to add a bit of volume? Apply a bit of hairspray with your head down and you're all set!
Our suggestion:
Schwarzkopf Styliste Ultime Biotin+ Volume Hair Spray