No matter what type of skin you have, facial exfoliation is an indispensable way to give your complexion a boost of radiance while fighting imperfections. Just follow these five basic rules to put your best face forward.
Choose the right product
The goal of exfoliation is to remove dead skin cells and impurities that have built up in your pores and/or on the surface of your skin. In other words, it removes an ultra-thin surface layer of facial tissue—an operation that can harm your epidermis if you do it with a product that's too abrasive or poorly suited to your skin type. To avoid causing irritation and redness, pimples or dry spots—the very opposite of what you're trying to achieve—make sure you choose a formula that purifies your epidermis without drying it out or depriving it of natural oils. One good option is a peeling mask, which gently exfoliates and improves the texture of your skin.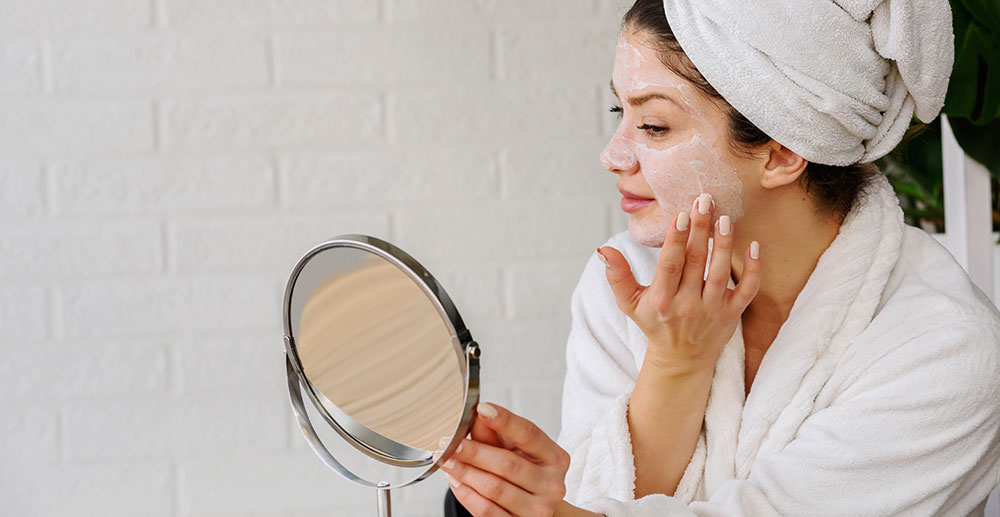 There are two types of exfoliating formulas, and each has its own unique type of action:
Scrubs (or mechanical exfoliators): these contain micro grains that polish the surface of your skin through friction.
Peels (or chemical exfoliators): these are made from enzymes or fruit acids, which dissolve the layer of dead cells and residue on the surface of your skin.
Exfoliate in the evening!
As you might know, our skin repairs and regenerates itself while you sleep at night, so it can properly play its role as a shield when we wake the next day. By adding exfoliation to your nighttime skincare routine, you're giving your creams and serums a better chance to be fully absorbed, so they'll be all the more effective. If your skin reddens easily, it will also have ample time to calm down after the treatment.
Apply your products properly
Take your time while exfoliating. Apply a small amount of product on a clean, damp face, then gently and slowly massage it with your fingertips using small circular movements, from the inside outwards. Remember to avoid your eye area. Because the exfoliating particles and/or active ingredients are strong enough on their own to remove dead skin cells and impurities, there's no need to apply too much pressure or rub vigorously. When you've finished, simply rinse with lukewarm water.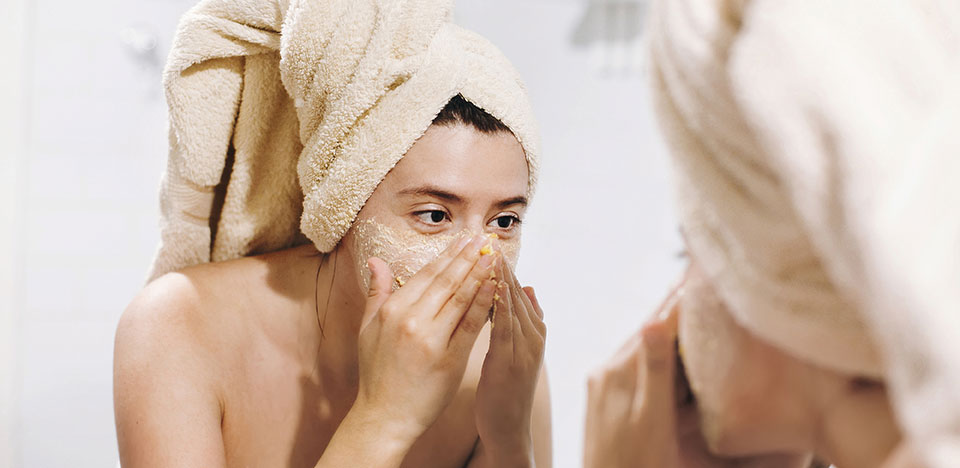 Moisturize properly after exfoliation
Once you've finished exfoliating, your skin is oxygenated and so, more receptive to the creams and treatments you apply. So, it's a great time to pamper your skin with high-quality moisturizers and beneficial ingredients. It's also a good time to use your anti-aging serums, plumping treatments and radiance formulas.
Protect your skin from the sun
Exfoliation helps refine and soften your epidermis, while unclogging your pores. But remember: it can also weaken your skin temporarily and make it more vulnerable to external harm, like wind, sun, pollution, etc. So it's vital to protect your skin from UV rays by applying proper sun screen daily, with an SPF of 30 or higher.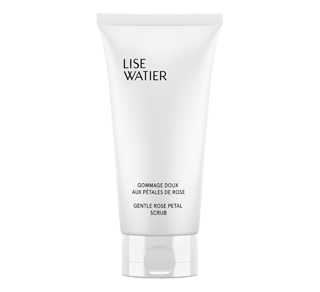 Watier
Gentle Rose Petal Scrub, 150 ml
This facial scrub gently removes dead skin cells with the help of sugar crystals and rose petals.