You've always been told that it's important to wash your face properly. But why? And what type of products should you choose for the best results? We've got all the answers!
WHY WASH YOUR FACE?
The skin on your face is extremely thin and delicate. It's also the area most exposed to daily environmental aggression from pollution, dust, UV rays, heat and cold, weather, etc. So, it's not hard to imagine what that daily assault can do! Because your skin is already more vulnerable, when it comes into contact with impurities and irritants, it gets dried out more easily, loses its lustre and becomes prone to blemishes.
Cleaning is your skin properly is vital to combatting those harmful effects. How? By removing accumulated impurities, proper cleansing prevents the accumulation of a dull filter on the surface of your face. It also helps remove residue that can clog your pores or cause reactions. As a result, it helps preserve the radiance of your complexion and prevents the appearance of red patches, pimples or blackheads. Plus, because it helps your skin breathe more easily, it also helps your skin absorb moisturizers more easily. If there's one step in your beauty routine that should never be overlooked, no matter how rushed you are, this is it!
Proper washing should be done both morning and night.
When you get up, it helps eliminate dead skin cells, sweat and sebum produced during the night.
Before bed, it frees your skin from dirt, bacteria and makeup, and readies it for rest and regeneration.
TYPES OF PRODUCTS TO CHOOSE
To make the most of your cleaning, use a formula that's suited to your particular tastes and needs, but above all, to those of your skin!
If your skin is sensitive or reactive, keep one word in mind: gentle! Your cleanser shouldn't contain any harsh or irritating ingredients. Look for a formula without soap, alcohol or perfume, preferably one that doesn't require rinsing (the lime in tap water can be hard on your skin). If you can find one with soothing active ingredients like cucumber, chamomile or aloe, even better!

The ideal choice: a micellar water applied with an ultra-soft washcloth or a reusable pad.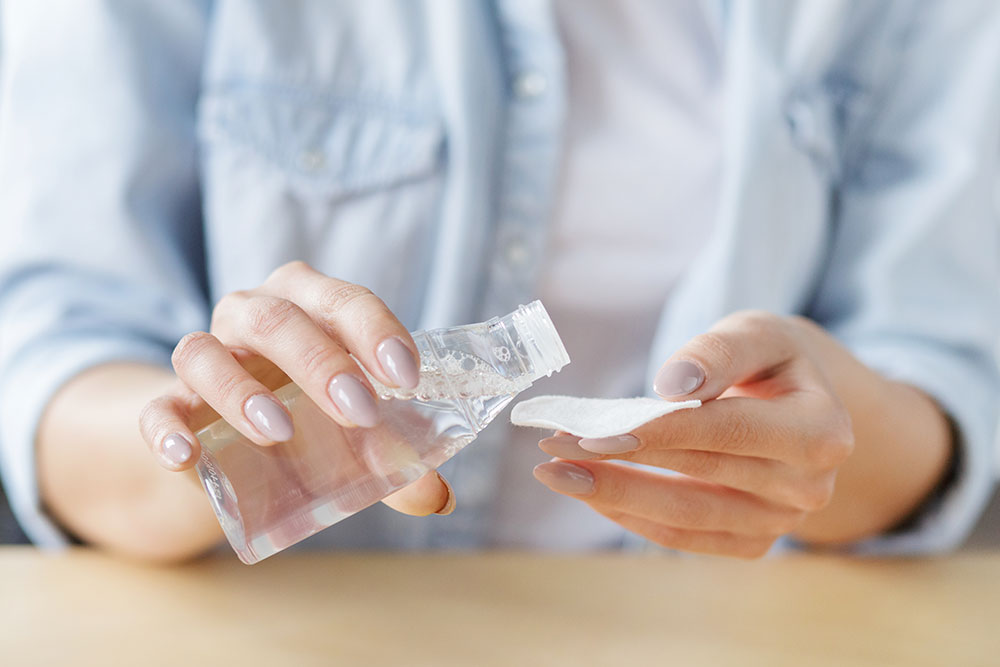 If your skin is dry, choose a rich treatment, one that not only preserves your skin's protective barrier, but nourishes it well to prevent tightness or discomfort.

The ideal choice: an oil or milk without alcohol, one that's enriched with an emollient or a moisturizing ingredient, like avocado oil, squalene, glycerin, allantoin, etc.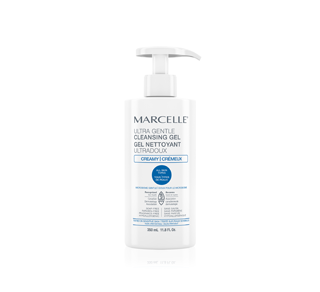 Marcelle
Ultra Gentle Cleansing Gel Creamy for All Skin Types, 350 ml
This cleanser removes dirt, oil and makeup without leaving your skin feeling tight or dry. Made with aloe, glycerin and glyceryl oleate, this non-irritating, gentle cleanser soothes and hydrates skin and is a favourite of those prone to eczema, psoriasis, rosacea and acne. Plus, its non-irritating properties mean that it's gentle enough to be used on the eyes.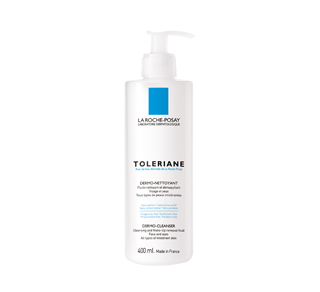 La Roche-Posay
Toleriane Dermo-Cleanser, 400 ml
Soothing cleanser for sensitive to dry, intolerant, ultra-sensitive skin. Fragrance-free. Preservative-free. No tensio-active ingredients.
If your skin is mixed or oily, look for a non-comedogenic cleanser that does two jobs: exfoliates slightly to eliminate bacteria and prevents your pores from becoming clogged, and maintains a sufficient level of moisture to prevent excess oil from being produced to compensate.

The ideal choice: a refreshing foam or gel with a non-greasy finish, ideally one that contains fruit acids (for exfoliation) and glycerin (for hydration).
If you have acne-prone skin, pick a purifying formula that will help smoothen your skin, unclog your pores, prevent breakouts and balance the production of sebum.

The ideal choice: a light gel, enriched with exfoliating ingredients like salicylic acid.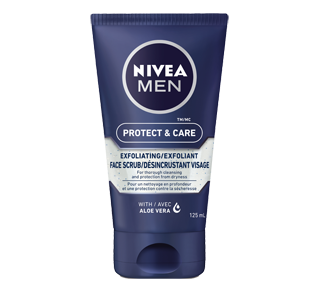 Nivea Men
Protect & Care Exfoliating Face Scrub, 125 ml
Nivea Men Energizing Face Scrub is specially formulated to gently smooth and refine facial skin. It helps to clear away built-up dirt, dry rough skin and prevent clogged pores. Your skin is left feeling smooth, invigorated and improved. For Normal skin. Formulated with Vitamin care. Enriched with Vitamin E and Provitamin B5, the formula helps to maintain the skin's natural moisture balance. Dermatologist tested.
3 steps to proper cleaning
Moisten your face with a little warm water. (Avoid hot water, which can harm your skin and cause blood vessels to dilate).
Place a little dab of cleanser in the palms of your hands, on a washcloth or on a cotton ball, and then apply it by massaging gently using light pressure and circular movements.
If you need to rinse the product off, use warm or cold water, then dry your face by patting it lightly with a clean towel. (Avoid rubbing it roughly, especially if your skin is sensitive or acne-prone).