Do you take a ton of photos while on vacation only to be disappointed with the results? Here's how to immortalize your vacation memories like a pro.
WHAT MATERIAL DO YOU NEED?
Only pack the necessary so you can travel light.
If you have a reflex camera with several lenses but you can only take one with you, pick a standard 50mm lens with a wide aperture. If you still have place in your luggage, take a wide angle lens for landscapes.
Have a compact camera or a smartphone? Don't worry! Their settings and resolution can also produce magnificent results. If you want to enhance your phone's performance, make sure to bring a 2-in-1 wide angle and macro lense with you.
A tripod could be extremely useful to get crisper images and for when you want to shoot long-exposure photography when the light starts to fade.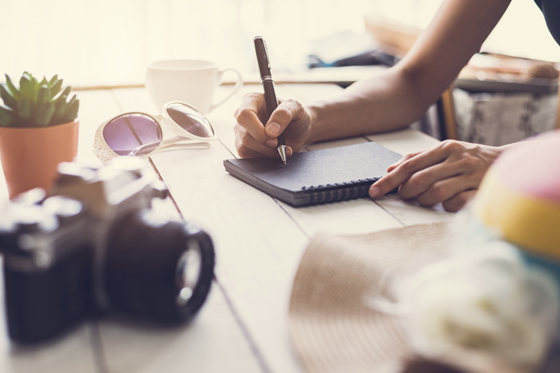 You should also always have a backup battery with you and a power adapter if needed. As a security precaution, also pack an additional memory card.
If you want to take underwater photos, there are small cases that can make your digital camera submersible. If you can't purchase one, get a waterproof disposable camera before you head on your vacation.
Tip : If you are buying a new camera, make sure to familiarize yourself with its settings before your trip.
PREPARING YOUR TRIP
If you want to capture everyday life, take the time to research the local culture: you want to make sure the residents are OK with the fact of having their picture taken.

If you are more into architecture or landscape photography, find the locations that could make for interesting photos.
Tip : Bring a copy of receipts for your photo gear to avoid problems at customs.
ONCE ON LOCATION
Take the time to observe the scene or the areas where you want to take pictures to immerse yourself in the atmosphere.
Pick a theme to photograph: the local population, traditional customs, landscapes or even a festival. That will give your travel photos a certain cohesion and provide an underlying theme. You can also order them chronologically to describe each step of your travels if you want to create a travel book when you get back home.
For landscapes, work on the frames. Make sure the horizon is straight and located in the upper third of your photo – never in the centre – except if you are snapping a shot of a body of water. For guidance, use your camera's grid lines. Make sure the elements in the foreground are in focus, like a palm tree next to the ocean: that's what will give perspective to your photo and attract the viewer's attention.
Take advantage of natural light. Wake up early or take pictures in the late afternoon! The light at dawn is beautiful and crystalline, while the light at the end of the day is warmer and can turn an ordinary photo into an exceptional shot.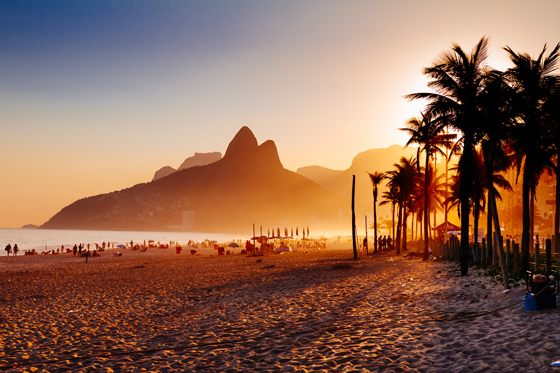 Tip : Avoid swapping your camera's batteries or memory card on a beach because tiny grains of sand could end up inside your camera and damage it.
SAVING YOUR PHOTOS
Check your memory card's capacity, especially if you want to take high-resolution photos to enlarge them when you get back. Ideally, you should regularly upload your pictures online or save them on a computer. If you can't, pack several memory cards with you and label them so you can easily identify them later on.
Tip : You should set the time on your camera to your destination's time zone, that way you'll be able to easily organize your pictures!