Personnelle Cosmetics offers trendy, effective and economical products, designed to accompany you in every step of your make-up routine.
Bright lips
The many Personnelle Cosmetics lipstick lines offer a variety of shades with creamy textures and rich colours.Whether nude or flame red,classic or adventurous: everything you are looking for.
For an iridescent mouth, shaped to perfection, define your lips using an anti-feathering lip liner, and add a touch of shine. Impact guaranteed!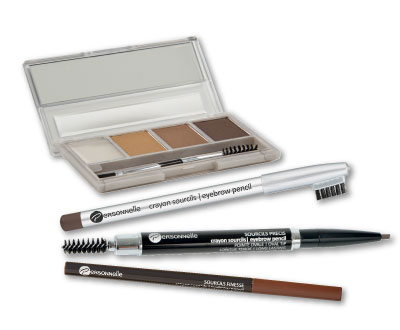 Tame your eyebrows!
The powdery texture of Personnelle Cosmetics pencils is easy to blend with the integrated brush and gives your eyebrows a natural look. For a slicked-back look and lasting hold, you can count on the Precision Brow line, with its fixing gel, or on the delicate tip of the Sourcils Finesse pencils. Whatever your favourite colour, you will fall for the universal palette: with the brush, you can balance each of the four colours to obtain the ideal shade.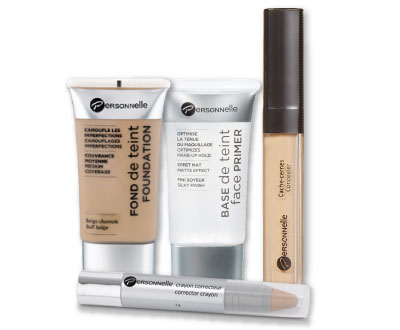 Even, bright... The perfect complexion!
Foundation, primer or BB cream? Whatever your preferences, enhancing your complexion has never been easier! You can also count on a good effect with blush, the mattifying and fixing action of the finishing powder, and the magic of the corrector palette or the concealer —the perfect allies for hiding signs of tiredness and small imperfections.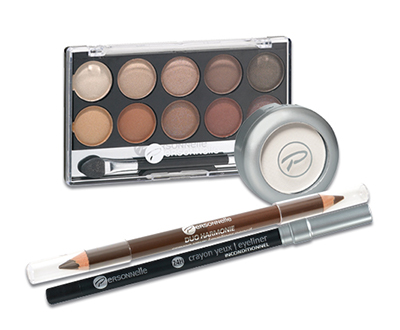 Spotlight on eyes
For a day at the office, a cocktail or a night out, Personnelle Cosmetics eye shadows are perfect.Versatile and diverse, the palettes produce a discreet glow as much as creating a smoky look. Grey, pinkish, beige, taupe, coffee… you will find the ideal pigments for colourful eyes.
Are you looking for a more intense look? A pencil stroke is enough! Discover the finely calibrated shades of Duo Harmonie, the graphic precision of felt markers and the ultra-pigmented intensity of liquid liners. Highly nuanced, they provide a soft and silky application.
To put together your look, you can count on clump-free mascaras, which thicken, lengthen and define eyelashes. And why not dare try false eyelashes? Classic or unique, they make your eyes pop in different circumstances!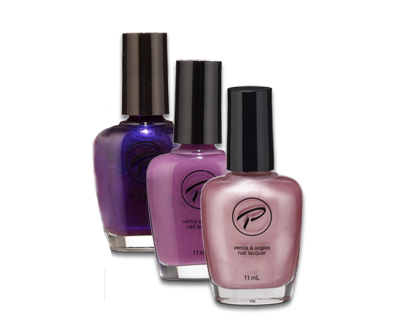 Colourful nails
Intense and highly pigmented colour, many shades, perfect coverage, easy and long-lasting application: Personnelle nail polish meets all your expectations.The gel formula lets you give yourself a professional-looking manicure without a lamp: no need to go to the beauty salon to get flawless results!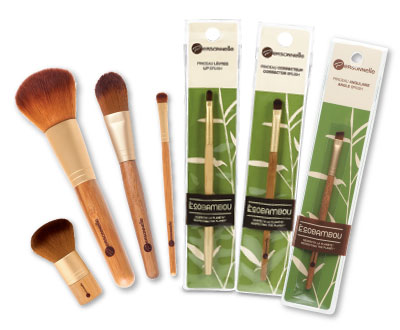 Essential tools
Flawless foundation, natural blush, sharp eyebrows, subtly blended eyeshadow: the Personnelle Cosmetics brushes can do it all, for every makeup style. And they're green! The EcoBambou collection, designed with the environment in mind, is made of synthetic soft bristles to protect the animals, with a renewable bamboo brush handle, and 100% recyclable aluminum ferrules. You will feel good doing your makeup!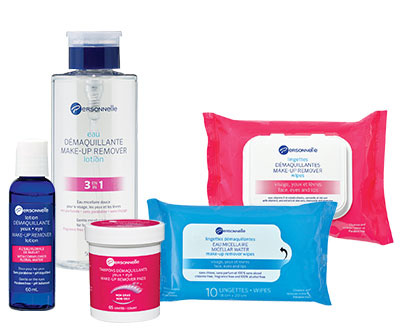 Clean skin
Cleansing cloths are a quick and easy solution after a long day. Soaked with micellar water or infused with Vitamin E, they clean and remove make up, leaving your skin soft and hydrated. Paraben free cornflower water gently and quickly removes waterproof makeup.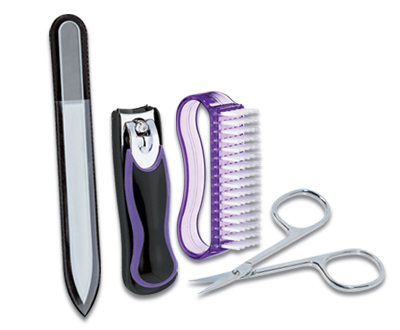 Beautiful to the fingertips
Personnelle Cosmetics offers more than just polishes: files and polishers, scissors and nail clippers, whitening pencils and gentle remover… everything you need for a perfect manicure.
Are you a fan of false nails? You will find everything necessary to fix and maintain them, whether you wear them French manicured or scattered with glittering jewels.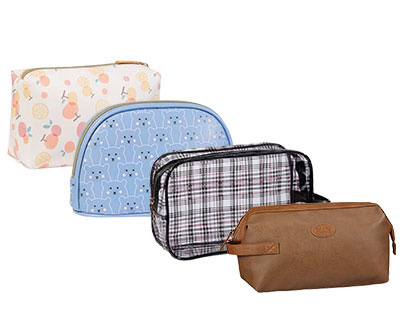 Everywhere with you
Available in many practical formats, cosmetics bags carry your essentials at work, at the gym, on weekends and even on trips. Drop by the store to discover our seasonal collections and pick your favourite pattern.
Shop on our online store!
Did you know that we offer a great selection of Personnelle Cosmetics products in our online store? Check it out and let yourself be tempted!