Here are a few tips for taking stunning photos during your next hike through the woods. Capture the beauty of fauna and flora with the right settings.
There's plenty to capture your attention when you're hiking through the woods, but if you want to snap a few pictures you need the right technique and settings – such as "landscape" or "macro" mode. You'll need to play around with your camera's settings. Don't be afraid of testing them out!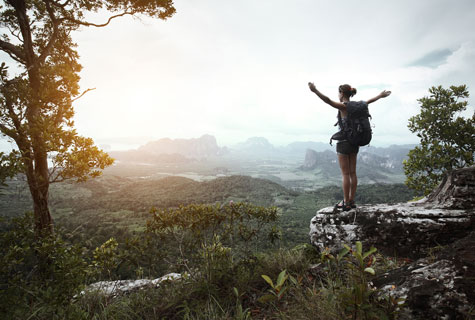 Dealing with low levels of light
Woods can be dark. In these conditions, you need to raise your ISO. But avoid setting your camera to its highest settings, especially if it's a compact model. Otherwise, you might get grainy colours because of the increase of "noise" and some pixels might show up on the image. Set your ISO to 400 or 800, which is enough in most cases.
Most importantly, don't forget to use white balance so you can reproduce the vivid colours you see. If your camera has an automatic white balance setting, all you need to do is choose the small cloud icon. Finally, if you're taking portraits or photos of your group on a hike, you should use your flash. It will reduce the contrasts between your subjects and the environment.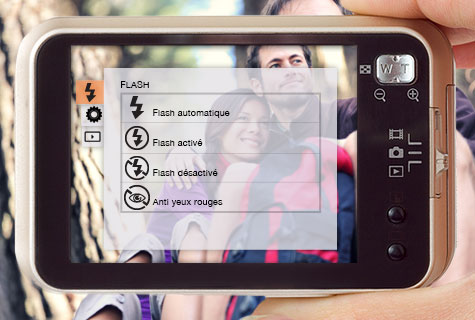 The importance of framing
There's a lot going on in a forest. But don't miss out on snapping a shot of a beautiful tree or some flowers because there's a lot happening in the background. All you need to do is focus the shot on the main subject and blur the background by opening the lens diaphragm as much as possible (between f/1.4 and f/2.8). With this tip, you'll be good to go!
Just like with any other environment, it's preferable to stick with general composition rules. Remember the rule of thirds and avoid making your subject the centre of the picture. And don't forget to use natural lines (vegetation cover, tree line, fence…) to direct the gaze to your photo's subject.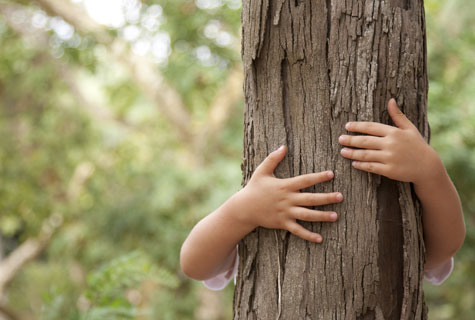 Photographing animals
Photographing animals is a skill in its own right and requires a lot of knowledge, specific material and patience. However, you don't need to have professional gear to try it for yourself.
You need:
A powerful lens, at least 200mm. In addition to letting you snap a shot of an animal that's far away, this lens can let you play with depth of field and blur the background.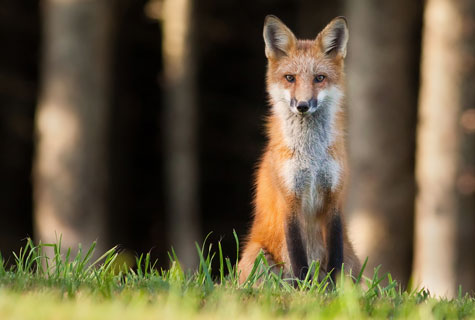 A tripod, incredibly useful for stabilizing an image, especially when using an optical zoom. If you don't have a tripod with you in the woods, make sure to firmly grip the camera with both hands and rest your elbows on your body.
If you happen to come across an animal, choose the shutter priority mode (T or Tv) and set your camera for a 1/250 shutter speed to slow down its movement.
Don't forget smaller animals. A picture of a deer or fox is fascinating, but you might have to wait a long while before seeing one. On the other hand, you'll most likely spot some birds or bugs during your hike. These can produce stunning photos.
Using the macro mode
A forest is an ideal location to try macro photography by snapping some shots of flowers or insects. Don't limit yourself to these subjects: a tuft of moss or some tree bark taken in macro mode can produce incredible results.
Macro mode requires a specific technique to avoid blur, low levels of light or a shallow field of depth. But its results can be breathtaking, so it's worth trying out.