Taking a nice picture of flowers can be tricky. The angle, background, lens… here are six tips to help you get remarkable photos.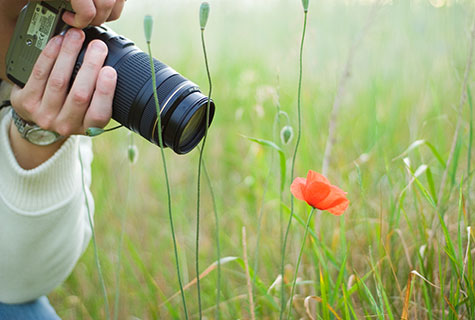 The right time
Photographing flowers is a matter of timing. The midday light can create harsh contrasts on your picture with shadows and scorched bright spots. To capture a flower's lovely texture, photograph it in the morning or in the late afternoon when the light is softer. In fact, a cloudy day can be an ideal moment to capture as much detail as possible and get balanced textures.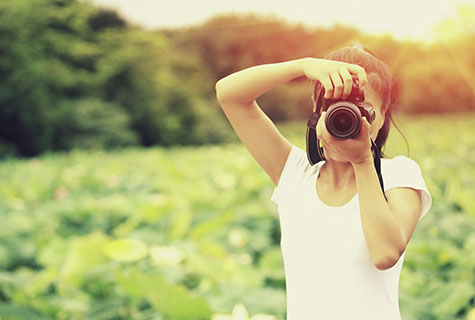 Wind and rain
Wind is your worst enemy when you want to take pictures of flowers. If the plant moves too much you'll never be able to focus. Because your subject is so light, the slightest breeze can ruin your perfect photo!
In contrast, rain can add an interesting aesthetic element to your shot. After a light shower, a flower with its petals covered in rain drops can yield magnificent results.
Tip: use a water spray bottle to recreate dew drops.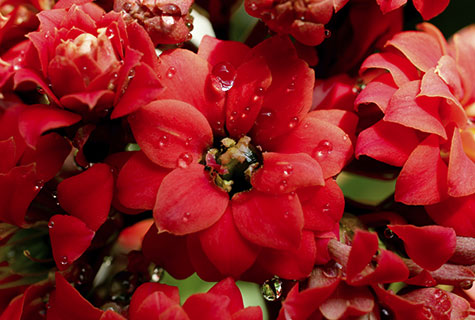 The right lens
You can get beautiful results with any kind of camera, even a cellphone. For professional looking pictures, use a wide-angle lens to get a blurry background and give your subject more definition. The wider the aperture (f/2.8 or wider), the more beautiful the results.
The beauty of macro
What we love the most about flower photos are the details. Macrophotography can create wonderful pictures. The trick is to get as close to your subject as possible with a macro zoom. By reducing the minimum distance between you and the flower, you'll capture details that are nearly invisible to the naked eye: petal veins, stamen, pistil, water droplets, etc.
Tip: we recommend using a tripod for this kind of photography.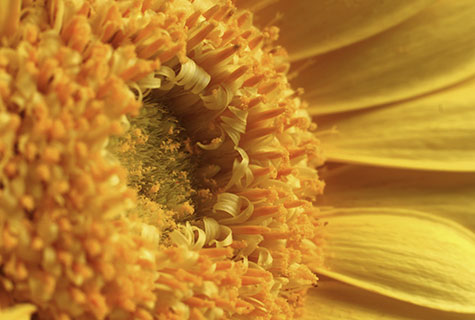 The right angle
A flower can be beautiful, no matter what angle you capture it from. Avoid wide shots (unless you're trying to get a nice picture of a field!) because flowers are stunning when taken from up close. For a fantastic photo, don't hesitate to get as close to the plant as possible, or try to capture it from below.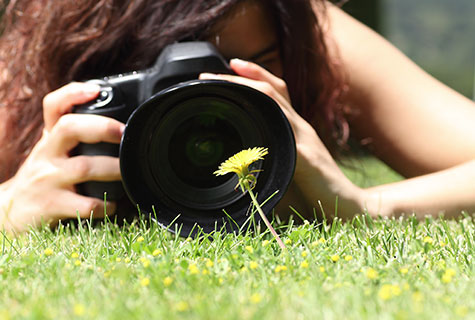 Don't forget about the background!
The background is an important part of your pictures. Even if the backdrop is blurry, you need to pick the right décor. Remember that background shapes and colours could ruin your picture because every element in the frame plays a part in how the picture turns out.
Finally, don't forget to print your lovely shots. Nothing adds a touch of brightness and colour to a wall like a beautiful picture of a flower.