Give your significant other or loved ones a personalized greeting card that will warm their hearts. Find a funny or touching photo that will pluck at their heartstrings.
Stir up memories
All your photos are kept in albums or boxes, saved in folders or as digital files. To give a gift that's as personal as possible, take the time to find the perfect photo: a portrait of the person as a child, an old black and white photo, a forgotten image that represents a specific moment, a memorable event… Gather all available pictures and select the one that will make them happy.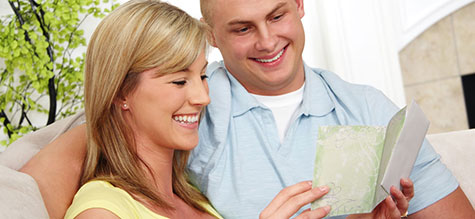 Photograph a new subject
If you can't find a photo that meets your standards, take a new one that's closer to what you have in mind. For example, you can photograph your children, pet or a significant landscape. In short, create your greeting card with the goal of telling the recipient you're thinking of them.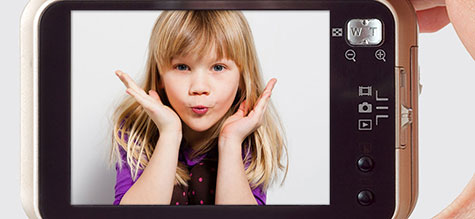 Multiply the little things
Sort all photos by theme. Remind a friend that you miss them by combining many photos of the two of you, evoke the fact that sunshine will return soon thanks to pictures taken at the beach, highlight a passion thanks to various images… Regardless of your selected context, choose four photos with the same theme, digitize them if they're prints and shrink them to card format.
Laughter is the best medicine
January and February don't smile on everyone, and laughter is the best medicine for gloominess! Choose a photo that will make others smile. Regardless of the subject, it should be quirky and make your recipient laugh at the memory.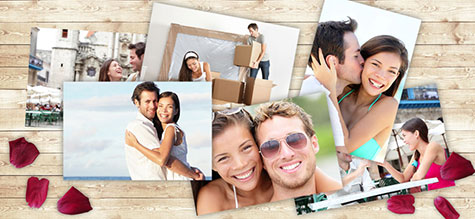 Pay attention and care for the details
Once you've found the subject, you simply need to print the photo. PJC offers various greeting card formats to which you can add many decorative details to highlight your theme. Ideally, opt for a folded format with space to write a message, and that allows the card to hold up on its own, without support.