Take advantage of the winter season to snap some pictures that are silly, quirky, impressive and above all else, inspiring! Whether you're a skier, snowboarder, skater or snowshoer, you'll find great tips to creating outstanding pictures!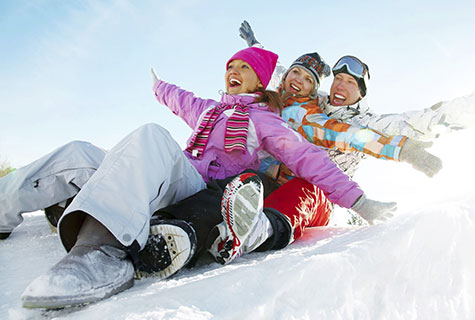 Freeze frame
Get a clear shot of a skier or snowboarder's snow spray by setting your camera on a tripod and using a fast shutter speed (at least 1/1000th). Wow factor guaranteed!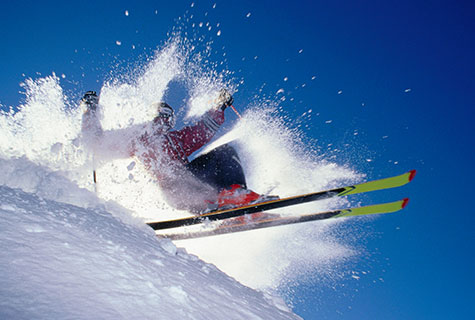 High speeds
Emphasize the speed factor by using the panning technique. Set a low shutter speed (between 1/80th and 1/160th) and start clicking the moment your subject zips by and keep following them with the camera. You might need a bit of practice to master this trick, but the results are definitely worth it.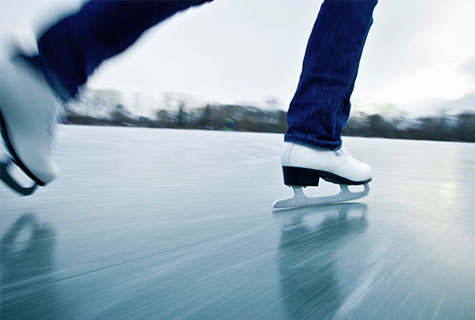 Up is down
A lot of winter sports take place on the rink. A novel way of memorializing the moment is to capture the skaters' reflection on the frozen lake. Flip the photo upside down before sharing it on social media and amaze your followers.
Wipe out
Pictures of people wiping out are always amusing. To get an original shot, set up downhill from a nice big mogul and patiently wait for your victim. You can also cheat a bit by recreating a failed landing, skis in the air and head in the snow.
Break it down
Love ski jumps? Go for a sequence shot, one that shows your subject's movements in the air within one single image. A simple effect that is quite impressive.
Leave your mark
"One small step for man, one giant leap for mankind." Take this quote to heart by leaving your snowshoe print on undisturbed snow amid a stunning setting. All that's left is to immortalize the shot.
Reflection in your glasses
Sunglasses and ski goggles can be used as mirrors to reflect the magnificent surrounding landscape with a neat curve effect. You can also use this trick to snap a picture of your friends or a selfie.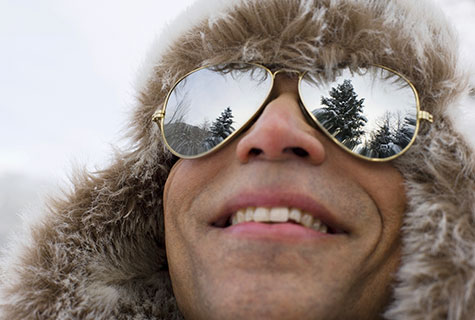 Who says it's cold?
Skiing in a t-shirt and shorts: what if this is the beginning of a brand new trend? Don't worry about the cold, it's only for the picture. Brave souls can even pose in a bathing suit. This is a great way to prove to friends that despite what the thermometer says, it isn't that cold on the slopes.
Special effects in the snow
Have you ever seen a picture where the distance between two subjects creates an optical illusion of one person holding the other in the palm of their hand? This is an effect that relies on depth of field. And it can be done if you're surrounded by a white landscape without any frame of reference to hinder the optical illusion.
Summer sports in winter
Snowshoeing, skiing, ice skating, sledding… Forget them all this winter and go for a tennis match between chair lifts or bring your golf clubs to top of the slopes. This is the quirky pose you want. The more outlandish it is, the more your friends will enjoy.