In winter, a number of factors can impact health, including your child's. Yet, it is important to distinguish between myth and reality.
It is easier for children to benefit from the joys of winter if they are healthy. The cold season may bring on various concerns for parents; some of them founded, some of them not. Here is some information regarding current myths about children's health in winter.
Myth 1: A child must always take a vitamin supplement during winter.
Some people tend to modify their diet during winter, and children are no exception. For some, eating fruits and vegetables may seem less natural when the cold sets in. Yet eating well ought to be a primary concern throughout the year.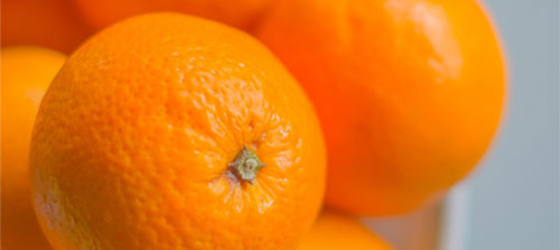 Many parents ask themselves if they should give their child a vitamin supplement during winter. A balanced diet, including the four food groups should meet all of the vitamin requirements in most children. However, a vitamin supplement may be recommended in certain cases. It is best to talk to a healthcare professional who will be able to inform you by taking into account your child's reality.
Myth 2: Children should not receive a flu shot.
The flu shot is not dangerous for children or for adults. Several misconceptions exist about the safety of vaccines, which makes parents hesitate to have their child vaccinated. However, infection by the flu virus can have very serious repercussions on health. The flu vaccine enables the body to produce antibodies to fight the flu virus.
Therefore, it is important for children to be vaccinated in order to protect them against the infection and its complications. Your pharmacist can provide information about the advantages and risks of the vaccine, so you can make an informed decision.
Myth 3: If your feet and head get cold, it can increase your risk of respiratory tract infection, such as a cold or the flu.
Who hasn't been told "Wear a hat, you'll catch cold!"? According to age-old beliefs, going outdoors without a hat, or with wet hair, or without proper footwear in the cold could have something to do with the onset of a cold or the flu.
There are currently no rigorous scientific studies that support this theory. Expressions such as "catching a chill" or "the shivers" fall into the category of fiction rather than reality. Until this question is further clarified, continue to encourage your children to dress warmly, as other health problems related to exposure to the cold, such as frostbite, can occur.
Myth 4: If my child, who is under six years old, has a cold or the flu, I can give him/her any over-the-counter syrup available at the pharmacy.
In winter, it is normal for children to develop a few respiratory tract infections. Cold and flu symptoms in children include fatigue, headache, sore throat, nasal congestion, runny nose, sneezing, and coughing.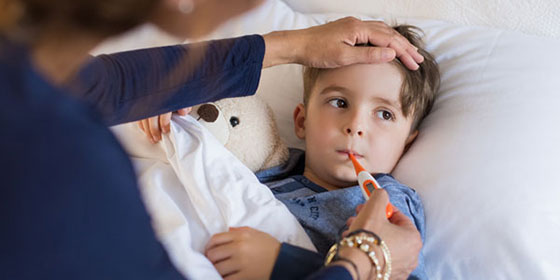 Medicated syrups developed to relieve coughing and nasal symptoms are generally not recommended for young children. If your child is under six years old, ask your pharmacist to explain ways to provide relief. Additionally, if your child is under six years old, ask your pharmacist to indicate the best-suited product and the dose to be given.
Myth 5: It isn't necessary to apply sunscreen on your child's skin in winter.
Contrary to what one might think, exposure to the sun is just as dangerous in winter as it is in summer. When children are outdoors, their skin is not only exposed to the direct sun rays from the sky, but also to those reflected in their immediate environment. Snow reflects up to 80% of the sun's rays.
The winter cold tends to diminish the sensation of heat by the sun on the skin. Thus, your child may not feel the sunburn produced by the sun. Therefore, it is important to apply effective sunscreen on the skin that is exposed to the sun, such as on the face.
Some advice for parents
Finally, here is some advice to promote your child's health during winter:
Ensure that your child gets enough sleep.
Teach your child to wash his/her hands regularly
Consider placing a humidifier in your child's room if the air seems too dry.
Avoid contact with people infected by a virus.
See a doctor promptly if needed.
Follow your pharmacist's recommendations for a fun and worry-free winter!