Now that the holiday season is over, your body is constantly reminding you of meals cooked with the family, virtual happy hours with friends or VC family dinners.
You may have gained a few pounds, be feeling tired, experiencing a drop in energy or your digestion may still be disrupted. Don't worry, your body has the ability to recover from these excesses: it has more than one trick up its sleeve! With a little help from you, your body will be able to tap into its resources and regain its balance. It's time to roll up your sleeves to help it recover.
If you'd like to get back into shape after the holidays, follow these simple tips.
DRINK AS MUCH AS YOU LIKE—WATER OF COURSE!
Drinking alcohol in large quantities is harmful, not only because of its high caloric intake (alcohol is unforgiving in this respect), but also because of its dehydrating effect. An excellent strategy for getting back into shape is therefore to drink plenty of water. Your skin, your kidneys and many other parts of your body will benefit. Drinking water also increases the feeling of fullness, so if you drink more, you'll eat less!
DIET, YES! BUT IN MODERATION
Watching what you eat after having overindulged is a good thing. That said, adopting healthy habits should be a priority every day. That's why it's generally better to make lasting changes to your eating habits rather than aiming for weight loss or a number on the scale. It is not recommended to adopt a diet that is too drastic or too calorie-restrictive, and it is best to avoid miracle diets. Your body will respond better to regular eating rather than alternating between overeating and strict diets. Adopting healthy eating habits over the long term is a more effective approach to promote wellness and weight loss.
MAKE HEALTHY FOOD CHOICES.
After numerous Holiday treats, your body may have natural cravings for light and, above all, healthy foods. Suddenly, clementines, raspberries, green grapes and even broccoli become more appealing. When grocery shopping, choose fruits, vegetables and healthy snacks such as yogurt or mixed nuts. Your body will thank you, and the guilt of the last few days will disappear to be replaced by a sense of pride.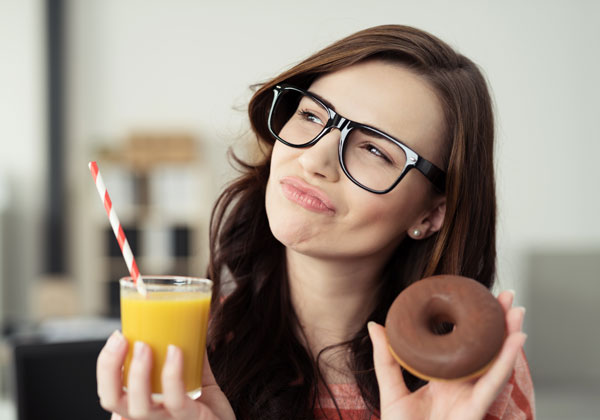 GET PLENTY OF SLEEP, RELAX, AND DON'T FORGET TO EXERCISE.
The last year has not exactly been restful… Why not offer yourself plenty of restorative sleep? You will then be rested and better prepared to face the new challenges of this new year. Avoid unnecessary stress and find ways to relax, for example through yoga, meditation, or simply by going to the movies! Gradually re-introduce your favourite sports activities. Exercise will bring you balance and a good dose of energy.
With the start of the new year, it's time to think about your resolutions. If you smoke, why not consider quitting smoking for good? Smoking not only affects your physical health, but your vitality as well. Freeing yourself of your tobacco addiction is by far the best thing you can do to improve your well-being and quality of life. Your pharmacist can help you in the smoking cessation process. Don't wait, speak to them about it as soon as possible.
If you experience health issues after the holidays or if you would simply like to talk about the ways to get healthy again, your pharmacist can help you.