Start off this (quite peculiar!) school year with an indispensable arsenal. Here are 10 Must-Haves:
Moisturizer
If there's one step you shouldn't skip during your morning routine, it's moisturizing! Quenched skin shows fewer signs of fatigue and keeps its natural glow throughout the day. Use a gentle formula to help your skin retain water and resist the onslaught of sun, wind, pollution and dry air. To make your life easier, use a multifunctional product morning and at night.
When choosing your moisturizer, make sure it's the right one for your skin. If you tend to get acne or have oily skin, use a product that will prevent your skin from producing too much oil and stop pimples from forming. But if you have dry skin, choose a really rich skin care product that will nourish it deeply.
If you don't know your skin type, ask one of the Jean Coutu cosmeticians. They're happy to help!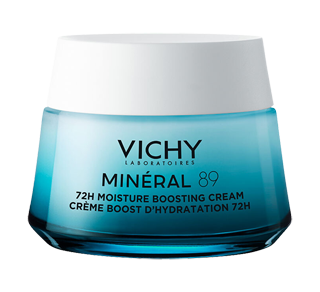 Vichy
Minéral 89 72h Moisture Boosting Light Cream, 50 ml
Minéral 89 from Vichy is your daily dose of skin essential elements that locks-in hydration for 72 hours. Enriched with minerals, pure hyaluronic acid, vitamins and squalane, this fragrance-free formula intensely hydrates and replumps the skin. Its fresh melting texture is also suitable for all skin types. Enhance your skincare routine with this face cream that helps rehydrate and replump skin cells, reinforce skin structure and boost ceramide production.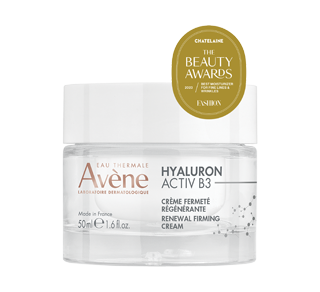 Avène
Hyaluron Activ B3 Renewal Firming Day Cream, 50 ml
Dermatological Innovation Concentrated in 6% niacinamide (vitamin B3) and 0.2% pure hyaluronic acid, the Hyaluron Renewal firming cream acts on the cause of aging and prolong the life cells*. From a single application, the skin is plumped, smoothed and radiant. It contains 92% natural ingredients, no ingredients of animal origin and its recyclable glass jar is infinitely refillable.
Lip balm
Apply it before an oral presentation, after a dinner in the sun or a long day in a hot classroom. Nourishing and regenerating agents reduce dehydration and keep your lips soft and supple. For extra sparkle, use a tinted formula!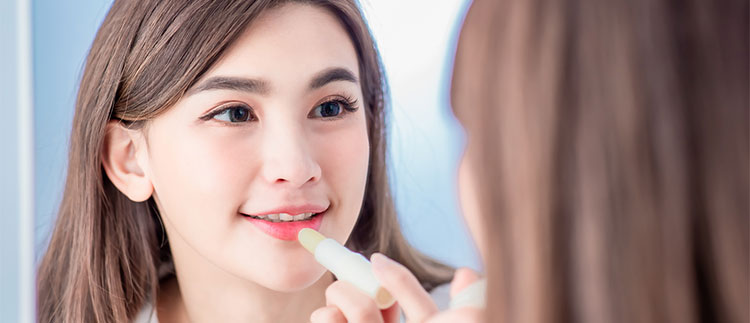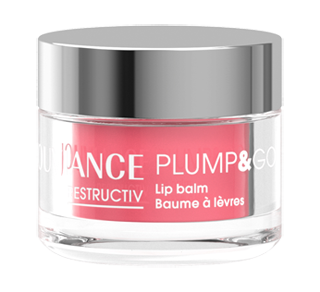 Jouviance
Restructiv Plump&Go, 11.7 g
Chapped, irritated or dry lips are no longer a problem. Here's a balm with a soft, silky finish that plumps, nourishes, repairs and smoothes lips. Apply day and night!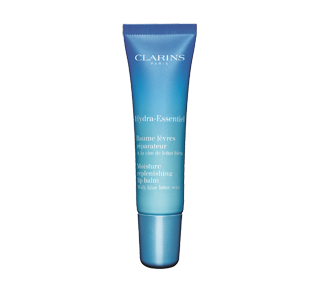 Clarins
Hydra-Essentiel Moisture Replenishing Lip Balm, 15 ml
Hydrating, restorative lip balm.
Thermal water spray
Feeling tired, getting overheated or have a red face? The trace elements in thermal water are your best allies. Just apply a spritz or two on your face or neck to soothe irritation and boost hydration. And the refreshing mist is so fine that it evaporates quickly–there's no need to wipe it off!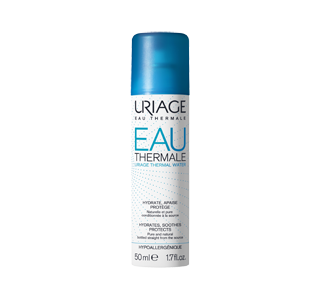 Uriage
Thermal Water, 50 ml
Uriage thermal water is a skincare water for daily use, a powerful treatment formulated with trace elements and mineral salts, a source of radiance for your skin. Packaged directly at the source, Uriage thermal water is extracted in a pure environment, protected from pollution.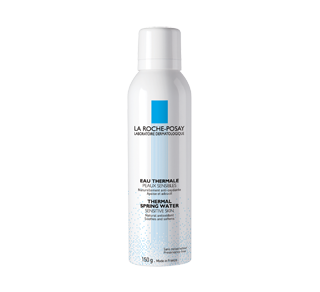 La Roche-Posay
Thermal Spring Water, 150 ml
Soothing, softening thermal spring water. Skin that is sensitive and/or irritated by outside factors (sun, dermatological treatments, etc.).
Dry shampoo
Dry shampoo can save your hair by absorbing excess oil on your scalp and instantly refreshing your hairdo. Spray some near your roots, give yourself a mini scalp massage and a stroke of the brush stroke and you're done!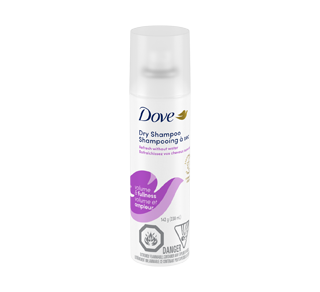 Dove
Refresh + Care Volume Dry Shampoo, 142 g
Have hair that looks and feels clean without having to wash it with Dove Refresh+Care dry shampoo. With just a few quick sprays, you can have hair that looks and feels beautiful, healthy and full of body. When you don't have time for a full wash with water, Dove dry shampoo quickly helps to reduce the oily, greasy feel of unwashed hair, leaving it easy to style and manage. It also comes with a light clean scent, so you can enjoy the feeling of hair that is fresh and clean within seconds. This Dove shampoo refreshes your hair using ingredients that absorb excess oil and then brush easily out of your hair, leaving it looking and feeling clean and soft. Thanks to the way it leaves your hair full of body, it can also be used on clean hair as a styling aid.
A mini-brush
Pull out this secret weapon to tame hair that refuses to cooperate, or to fix the chaos caused by a sudden gust of wind or unusually high humidity.
Express camouflage
A touch of concealer under your eyes or on a small imperfection will illuminate the eyes and unify your complexion. Remember: choose a shade that closely matches your skin. For even fuller coverage, apply a little bit of corrector first.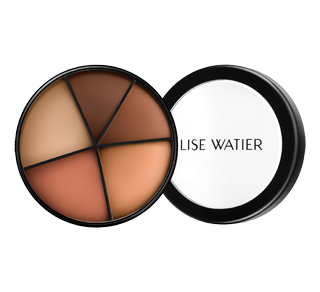 Watier
Portfolio Professional Correctors 4-in-1, 20 g
A five-way concealer spectrum designed to correct and conceal imperfections and under-eye circles. Enriched with soothing Magnolia bark extract to reduce the appearance of redness and imperfections.
A HAND SANITIZER
In the current context, this is es-sen-tial! Keep one in you bag at all times and use it every time it's necessary – coming in or out of the classroom, in the cafeteria, before and after a physical education class… You can never be too careful!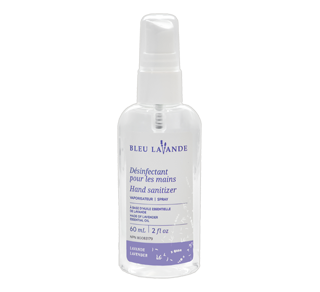 Bleu Lavande
Hand sanitizer, 60 ml
An effective protection against bacteria and germs, this hand sanitizer offers moisturizing properties thanks to the blend of certified true lavender essential oil and aloe leaf extract. It creates a refreshing sensation and leaves skin feeling soft and hydrated thanks to vitamin E and plant-based glycerin.
Hairstyle Essentials
Whether your morning is spent sweating at the gym or peacefully visiting a museum, keep a hair elastic (metal-free!) on-hand to create a quick ponytail, half-bun or a neglected bun–while on the run!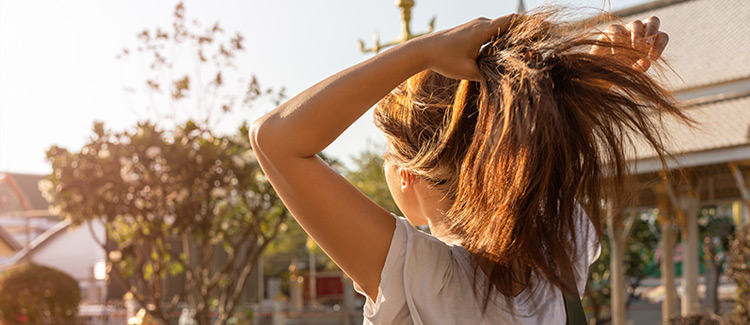 Hand cream
Heat, cold, pollution, frequent washings (you know how important they are at the time)... your hands deal with so many irritants throughout the day. Keep a small tube of hand cream handy and your hands will thank you. Choose a rich formula, which can do double-time by treating your nails.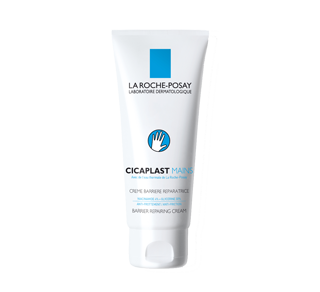 La Roche-Posay
Cicaplast Mains Barrier Repairing Cream, 100 ml
Our best hand cream for dry to very dry hands. This intense moisturizing repairing hand cream immediately soothes hands, leaving them feeling soft, smooth, and hydrated. It provides up to 48 hours of hydration and is resistant to frequent hand washing. It replenishes skin's moisture barrier, leaving an invisible protective glove-like effect on your hands. Thanks to its quick-absorbing texture and invisible, non-oily and non-sticky finish, all activities can be immediately resumed after application.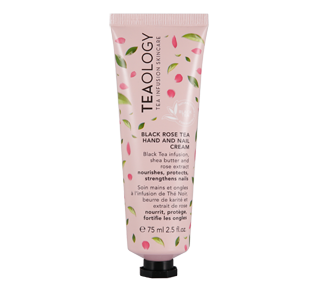 Teaology Tea Infusion Skincare
Hand & Nail Cream, 75 ml, Black Tea Infusion Shea Butter & Rose Extract
A Makeup-Aid Kit
You never know when you might need to fix runny mascara, refresh your complexion or mop up a mess! That's why a little kit filled with tissues, cotton swabs, wipes and matting sheets is a very handy thing to have.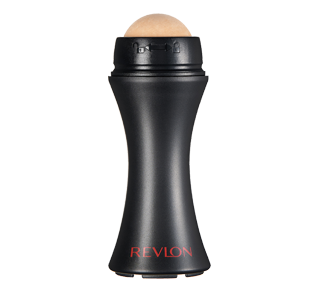 Revlon
Oil-Absorbing Volcanic Roller, 1 unit
Reusable, on-the-go oil-absorbing roller made from real volcanic stone instantly absorbs excess oil on the go on the skin. Unlike blotting papers that are single-use and then thrown away, our oil-absorbing roller is re-usable and easy to wash.