Are your photos using up memory on your smartphone? Share them directly with your friends via your computer or smartphone. What's more, these services often allow you to edit, organize and sort through your photos before sharing them!

Instagram: For mobile phones
This is the app of choice for amateur photographers who own a smartphone. Its filters allow you to modify your photos and make them look more retro. Instagram is very easy to use: your photos are posted to your personal page and can be shared directly with your friends via Twitter, Facebook, Foursquare or Tumblr.
Website: http://instagram.com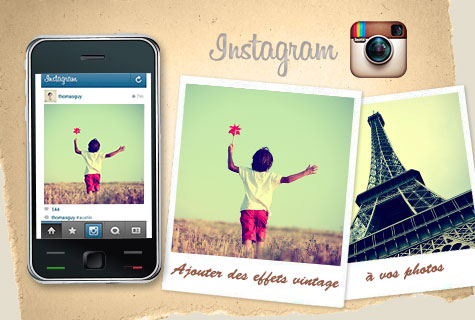 Picasa: Where you can share with circles of friends
Picasa is an intuitive website that allows you to edit and reframe your photos, and remove red eye online or on your computer. All you need to do is sort them and save them in an album, then you can add a title or put together a slideshow. Photo sharing has become very easy for Google+ users, but anyone can see your photos, provided you send them an invitation by email. The storage capacity is about 1 GB. Once you go beyond that you will need to pay to access the pro version.
Website: http://picasa.google.com
Flickr: The go-to place for sharing photos
It's the go-to website for amateur photographers who want to share their snaps. With Flickr, it is very easy to upload and manage your photos online. You can add tags, titles and descriptions to each photo, and updates are done automatically. Another big advantage to Flickr: you get to see what is currently the Web's biggest collection of pictures by amateur photographers. What's more, Flickr now offers 1 TB of free storage space.
Website: http://www.flickr.com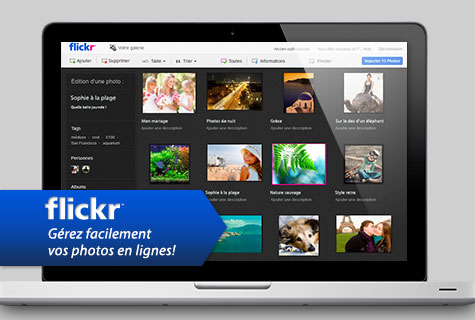 Joomeo: User-friendly and available in French
This French-language service offers the same functions as the competition does, both in terms of photo editing and sharing. This service is very popular as it offers step-by-step instructions that guide users through the uploading process and explains how to put together a slideshow with music and effects. It is user-friendly and allows you to share your photos with friends, to whom you can assign a password in order to keep your photos safe.
Website: http://www.joomeo.com
500px: Become a photographer!
500px lets you store, share, and even sell your photos online. You can create a wall or put together a portfolio or blog for free. The real upside of 500px is the quality of the photos uploaded by the community members—you'll find some real gems! You can use this website to showcase your best pictures in style, and share them with friends or with the whole world. You can also follow your favourite photographers via 500px. If you like photography, this website is for you!
Website: http://500px.com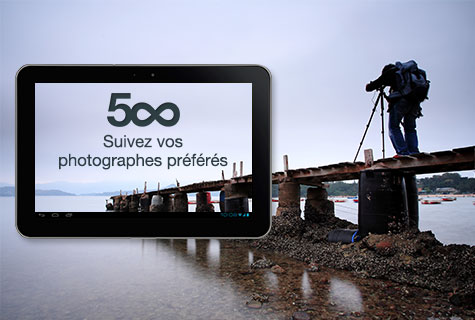 Amalgram: local and group-friendly
Based in Quebec, Amalgram was specially designed to facilitate the sharing of photos taken during group events. Want to document your last bike ride, your best friend's wedding or a convention abroad? Simply create a private group and invite the participants. After selecting a password, all guests can add their own images, see those of others and add comments. You can upload 150 photos for free with this account, and a digitization service allows to give a second life to old photos: enough to bring back a ton of memories!
Website: https://amalgram.com