Your stairway wall looks bare? Use your most stunning photos to create a beautiful decoration.
If you love decorating and enjoy photography, here's an easy project for you. In addition to adding a personal touch to your walls, this decoration can easily be changed by replacing the pictures you want to display. Your wall will be able tell wonderful stories!
Material:
Printed photos
Lead pencil
Long ruler
Level
Reusable adhesive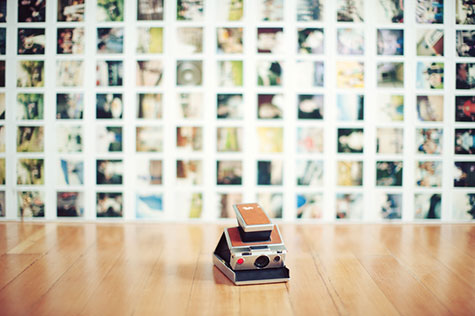 Directions:
First, you need to pick a theme. Family photos, selfies, landscapes: the choices are endless. You can also simply stick with your favourite shots to create a nice collage.
Measure the surface you want to cover and choose the format of the pictures you want to display.

Tip: To preserve a certain cohesiveness, pick one format and one finish: Polaroid or Instagram, colour or black and white, for instance. Doing so will also make the photos easier to work with.
Calculate the number of pictures you'll need according to which format you've picked. Then choose the photos you want to display and print them.

Tip: If you're displaying your photos in a stairway, make sure to place them at the same distance from each step so they always remain at eye level.
Select the order in which you want to display your pictures: chronologically, by subject, etc.

Tip: Creating bundles of pictures for each level of the collage will make it easier to set up.
Use the lead pencil to trace a horizontal line on your wall. Make sure it's level.
Use the reusable adhesive to stick the first set of photos and keep them level with the line. Make sure the pictures are straight, and stick the pictures on each level of the collage until it is complete.
Enjoyed the experience? Discover other ideas for using your photos as decoration for your walls on Jean Coutu's Pinterest inspiration board.