Expecting a baby? What could be more beautiful than carrying another life? Here are six tips to capture your pregnancy in photos, for memories that will last a lifetime.
Nine months... it may seem like a long time, but these precious moments pass by in a flash. Make sure to take as many photos as you can—from the very start of your pregnancy—keeping in mind the beautiful pictures you'll be able to hang on your walls or use in a photo album.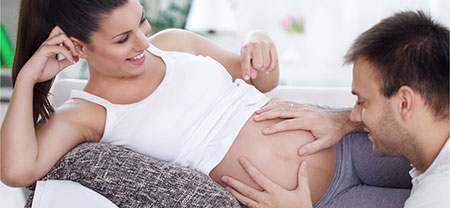 Future moms should be comfy
As the months go by, moms-to-be may find some poses increasingly uncomfortable. Bring out the natural beauty of both Mom and her belly by avoiding overly long photo sessions. Do you have a particular scene in mind? Give Mom a heads up so that she can make herself beautiful—right down to her fingertips, since hands often play a starring role in these types of shots.
As a general rule, the more relaxed and comfortable Mom feels, the better the photos will turn out.
Use black and white
It goes without saying that black and white adds a moving, even dramatic touch to photos. The classic shot of Mom looking out the window, hand on her belly, may have more impact in black and white. A backlit photo in black and white will bring out her silhouette and curves for a striking effect.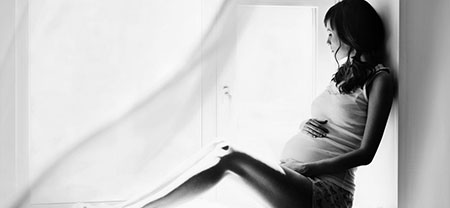 Staging the ultrasound
Hold on to your baby's ultrasound picture and include it in your album. It probably won't look as spiffy as the rest of your photos, so why not stage it? For example, Mom could place the ultrasound picture on her belly, or the two future parents could pose holding it between them.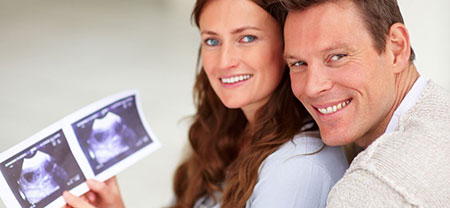 Don't forget the dad-to-be
Be sure to include the future father by taking a few touching shots of Dad too, preferably with a tripod and time delay. He could pose with his ear to Mom's belly or kiss or hug it.
Don't forget to play on the roundness of the belly. You can:
Write a message on it
Draw a question mark using the belly button as the period
Join hands to form a heart in front of it
Tie a ribbon around it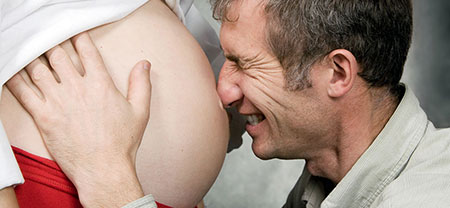 Zoom in on the preparations
Preparing the baby's room, buying their stroller, picking out their first clothes—all of these moments can make for fun and heart-warming photos to include in your pregnancy photo album. Use a zoom to take snapshots of the walls in the baby's room or of their future blanket. You can use these shots as decorations or to create backgrounds in your album.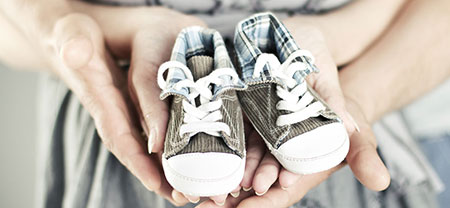 Get your other kids involved
If the baby will be joining siblings, get them involved by having them participate in the preparations and photo shoots. Why not take a large family photo? You can buy small slates on which to write your kids' ages and how many months along you are, then give each child the slate corresponding to their age and place the unborn baby's slate on Mom's belly.