There's nothing quite like capturing a photo that conveys the personality and charm of your subject. But it's a difficult task that requires a bit of prep work. Here are five tips to take a portrait like the pros!
Materials
To take a good portrait, you need the right lens. Choose a lens that will let in a lot of light, ideally a 35mm, 50mm or 85mm fixed focus lens with a wide opening. Not only will you get a sharp image, you'll also obtain a perspective that will capture the face's actual and even proportions while helping it stand out from the background. Many photographers prefer using a telephoto lens for portraits to avoid distortions caused by other types of lenses, such as a wide-angle lens. Avoid using a tripod because you need to be mobile to snap a great portrait.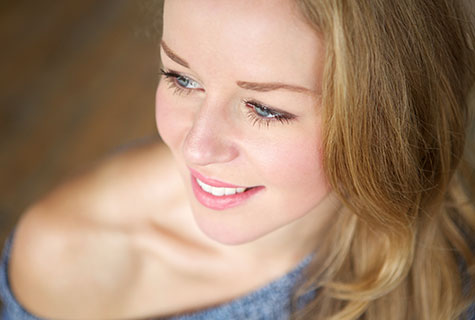 The right settings
To highlight your subject's face, you need to know how to blur. With a wide opening of your lens' diaphragm, you'll get a small depth of field. In sum, the background is blurry so the eye goes to your subject's face, which is at the forefront of your shot.
To capture a great shot of your subject's face, try to highlight the eyes. Flattering portraits often focus on the subject's gaze.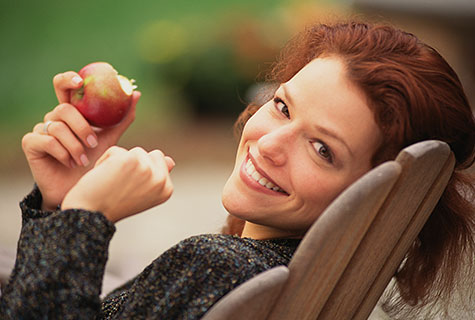 The right composition
A frequent error when taking a portrait is to centre your subject. Unfortunately, this can result in a picture that looks like it belongs on an ID badge. By putting your subject slightly off-centre, you'll get an interesting photo composition.
For a flattering angle, take the shot from a little above your subject, which will refine their face.
Finally, even if the background is blurry, don't neglect the decor. Instead of having to adapt your picture to the background colours and shapes, be in control of them. After all, everything in your shot plays a part in the final result.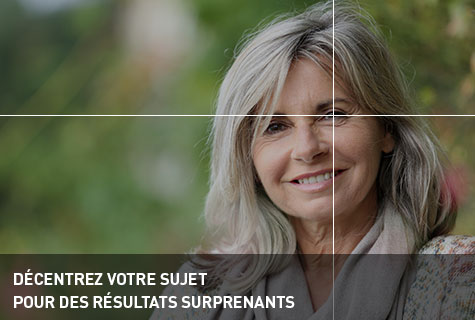 Makeup
New cameras come with the ability to deliver impressive high-resolution photos. But this can have its drawbacks, especially when it comes to the subject's skin. Nothing escapes the lens and skin imperfections can show up in your shot. So no matter the gender of your model, take the time to even out their complexion with a corrector and foundation for smooth and natural-looking results. Use matte makeup to avoid shine that can harden features.
To counter the flattening effect of certain lights, highlight a few features. A bit of brightener on the cheekbones and inner corner of the eyes, some bronzing powder in the hollow of the cheek and you're all set!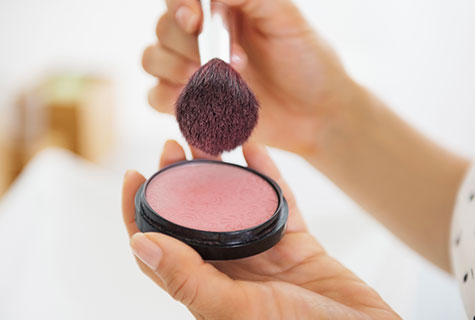 The right pose
To get a natural smile and relaxed pose, you need to establish a relationship of trust with your subject. To capture their personality, you need to converse, communicate, test, move.
If your subject has a tendency to display a frozen smile or static pose, try your camera's burst mode. The second or third shot of the same pose often looks more relaxed and natural.
Snapping away while your model is on a break or adjusting their hair may turn into wonderful photos. Whether the model is stressed out or not, these little moments of relaxation can produce natural-looking results.