No more need to say "cheese"! Thanks to the smile detection feature available with many cameras, your subjects' smiles can now be detected automatically. Here's how this ingenious feature works, as well as some techniques for getting those cherished smiles!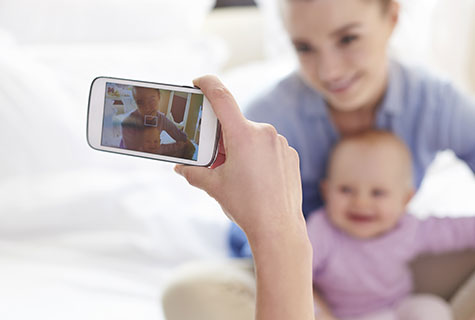 Why smile detection?
Camera manufacturers were quick to realize that most images taken are of people. What's more, the most common complaint about unsuccessful photos is that the people in them look as though they're not smiling. Smile detection was developed in response to these two facts.
How does it work?
Smile detection is a two-step process. First, your camera detects a face, then waits to see a smile. In more concrete terms, a motion detector divides your shot into thousands of zones, then analyzes parameters such as white balance and flash level for the face area. When a subject smiles, the camera recognizes a "deformation" of the face by identifying multiple criteria, including narrowed eyes, visible teeth, upturned mouth corners and raised cheeks.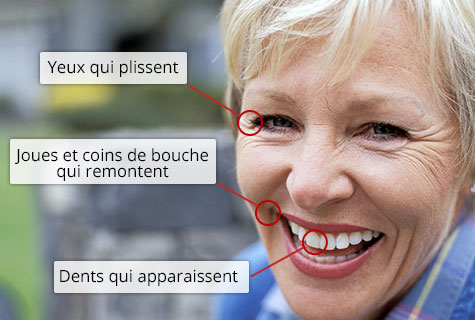 How to improve detection
You can adjust the parameters of some cameras to increase the sensitivity of the automatic smile detection feature.
Uncovered faces
Automatic smile detection is more efficient when subjects don't cover their faces, particularly their eyes (with bangs, etc.). The feature can also be hampered by hats, masks or sunglasses.
Visible teeth
It's best to have your subjects flash a wide, open-mouthed smile. Your camera will always detect smiles more easily when teeth are visible.
Straight-on shots
Ask your subjects to face the camera directly and keep as still as possible while keeping their eyes half-shut.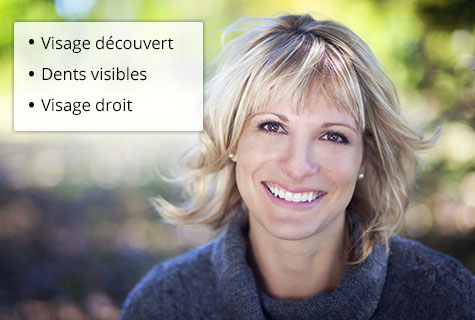 Some tips:
A good atmosphere is still the best way to get your subjects to smile. Try cracking a few jokes!
You'll need to try extra hard to get kids to smile, as they often hesitate to do so in group photos. Why not turn your photoshoot into a game? If your little ones are having fun, it will be a lot easier to capture their smiles on camera.
If all else fails, get your subjects to say that magic word: cheese!