The image quality of your photographs, whether you're hanging them on the wall or posting them online, depends on the resolution you choose and how you compress them. Choose the right settings before taking a photo and saving it to your memory card.
Pixels and megapixels explained!
Pixels are tiny dots that make up a photograph. The more there are, the sharper your picture will be. Keep in mind that the number of pixels does not determine the image quality, but how much it can be enlarged. It's better to choose a sufficiently high number of pixels so that your enlargements don't end up blurry.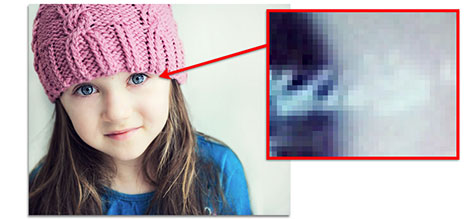 Megapixels (MP) are used to measure the maximum number of dots, in millions, that a digital camera can make up an image in. This number is determined by the resolution of the camera's sensor. The larger the number, the closer together the pixels will be, and the more you can zoom in without losing image quality. Today, most digital cameras have sensors that capture over 10 MP – some can go up to 24, or even 30.
Choosing the right resolution
The resolution is the ratio between the total number of pixels on the picture, and the physical size of the print. Your eye will not be able to distinguish between a photo taken at 3 MP or 10 MP; however, if you opt for a lower resolution, you won't, for example, be able to enlarge the photo. Thus, it will be impossible to enlarge your best vacation shot into a larger print to hang over the mantelpiece.
The question to ask: what result are you aiming for?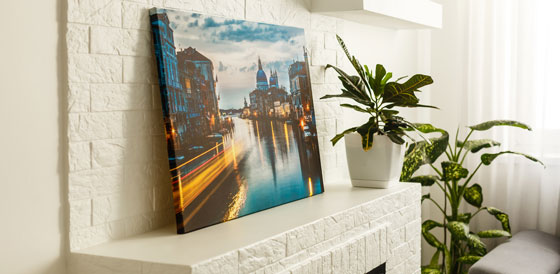 For standard prints, 3 MP is more than enough.
For larger prints, 5 MP is enough.
For a poster, choose at least 9 MP.

If you're not afraid of overloading your memory card, set your camera to use the maximum it allows. You can always reduce the size of your photos if needed, whereas the opposite is impossible.
Web-ready photos
Whether it's to post to a blog, online photo album, or on Instagram, the ideal resolution for photos is 72 DPI (dots per inch). With most digital cameras, you can choose a Web-ready size from the "image quality" menu. The great thing about these photos is that they don't take up a lot of room on your memory card, and are easy to post online.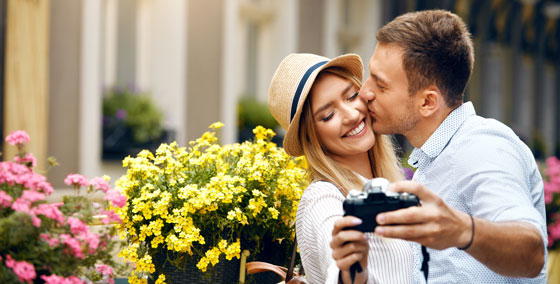 What is the best format to save my pictures in?
You have several formats to choose from when saving your photos to your memory card: JPEG (in low or high quality), RAW and TIFF. JPEG is the most commonly used method of compression. If you never, or hardly ever, touch up your photos, save them to your memory card as JPEGs.
If you make a lot of alterations to your photos on computer, save your photos as RAWs or TIFFs, which are great for touch-ups, but take up a lot of memory!