Christmas ornaments featuring your picture, photo garland, homemade Christmas stockings… Here are five easy ways to add a personal touch to your Holiday decorations.
Christmas photo ornaments
Original and adorable, photo Christmas ornaments will add a personalized touch to any Christmas tree. You can also tie them together with a golden thread and hang them in your entrance hall or hang them up individually on each family member's door. The great news is that there are so many options available: illuminated, oval, round, scallop or shaped like a snowflake, the hardest part is to decide which one you want!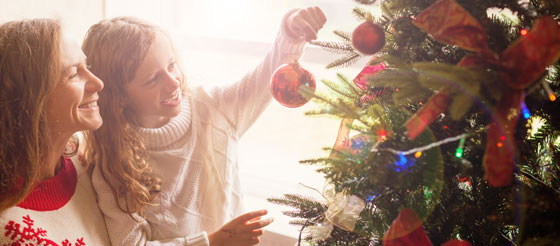 Illuminated photo garland
Light garlands are pretty all year long, on a wall or a window, but the Holidays really are their time to shine! With their warm glow, they provide the ideal lighting for your pictures. Don't hesitate to hang your printed photos between the lights.
Holiday wall
After picking a theme related to the season, print out your favourite pictures. Then hang these photos on an empty wall to create a magical Holiday mural. Start with the middle frame and then group the other photos around it to your liking. Don't want to create too many holes in your wall? Photo collages are a good solution!
Personalized Christmas stockings
A Christmas stocking is a must-have for the Holidays. But make sure everyone has their own! To differentiate each of them this year, hang the stockings on the fireplace mantelpiece and add a framed picture of the recipient. It's an easy and unique way of personalizing your Holiday decoration.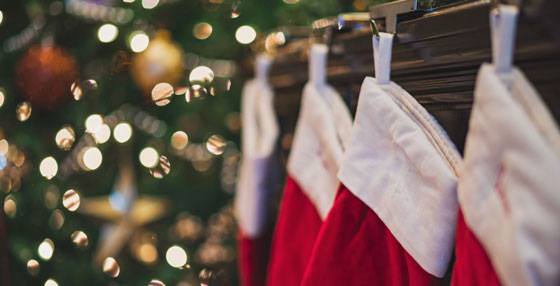 An extra tip: Having trouble picking which photos to frame? Why not take some new ones! To find inspiration, check out 5 unique winter portrait ideas.
Personalized coasters
For happy hour or for the main meal, decorate your table with personalized coasters. A great idea is to hold a photo session and choose a theme or colour palette that matches the rest of your planned decorations: photos in the woods, pictures of snow… The only thing left is to upload your photos online and order your personalized coasters.