Panoramic photography is a process that allows you to capture the beautiful view before your eyes as faithfully as possible. But before giving your friends something to dream about, learn these easy techniques: they'll ensure that your photos are always flawless.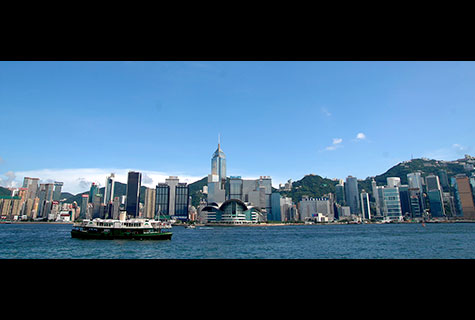 What is panoramic photography?
A panoramic photo is an image that covers a very large field of vision and offers a view that is much wider than it is high (or vice versa). For a really striking effect, the viewing field should be greater than human vision (140°).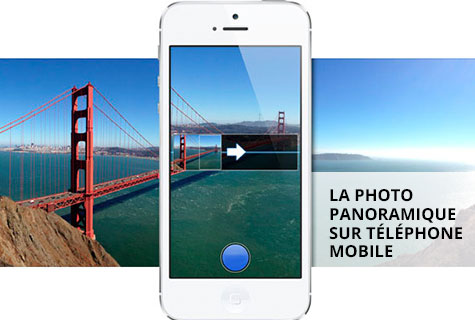 How can you do it?
Assembly
Traditionally, panoramic pictures are created by assembling many photos together. The technique consists of taking a series of horizontal, overlapping shots, and then putting them together during post-processing. There are many free and paid software programs to help you do so. They work very well and can correct most lighting and parallax issues (differences between corresponding perspectives, which makes the juxtaposition of photos difficult).
Panoramic photos on a cellphone
Nowadays, it's really easy to take panoramic photos thanks to cellphones and digital tablets. Most of them have an application that allows you to take panoramic photos of up to 360°. Enable the appropriate setting and pivot your device slowly as you rotate your body. There is usually a visual reference on the screen to help you keep the right alignment as you turn.
A successful panoramic photo
The tripod
This is your greatest ally for panoramic shots, as it will allow you to ensure that the images match up properly without mistakes. If you're using a heavy SLR type of camera, opt for a tripod with a swivelling head, which will make your life a lot easier. Finally, a tripod with a spirit level will help you get even more precise results.
Settings
Be careful with automatic settings when taking panoramic pictures. Since you're going to cover a very spread-out area, the automatic mode could create big exposure gaps, depending on the sun's location. This could lead to effects that are difficult to correct during assembly. In order to achieve a certain level of coherence, deactivate automatic white balance and fix the settings to an area with medium light that's not too bright or too dark. Choose a landscape aperture like f/8 or f/11, and keep it constant to avoid creating differences in the depth of field.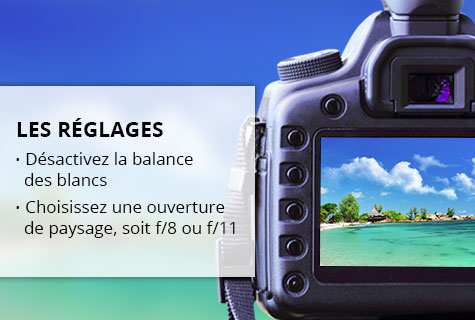 Framing
A good panoramic photo starts with proper framing. Work in portrait mode (vertical framing) to conserve a maximum amount of information in the image and give yourself comfortable margins so that you can crop the assembled image if needed. Respect the horizon line and maintain the same distance for each photo as much as possible. Choose a unique subject and surround it by its environment: a country home, isolated tree, bridge, sunset, etc. Favour a high viewpoint to get more detail below the horizon line in the image.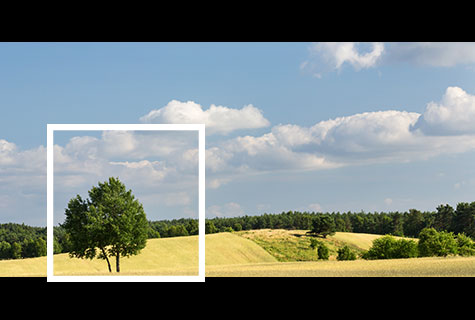 Beware of mobile subjects
To reduce flaws as much as possible on a panoramic photo, avoid having mobile subjects in front of your lens. Also, assembly will be difficult if the panoramic photo was taken in windy weather. Bending trees and branches, as well as moving leaves and grass, will create damaging blurry effects. A faster shutter speed can partially fix this problem.