Do you want to shoot a few precious family moments to share with your loved ones? Video apps allow your smartphone to do that and much, much more. Read on to learn even more.
General tips
Although features may vary significantly depending on the application, here are a few useful tips for making better videos:
Make sure to view the app's introductory video to see step-by-step instructions on how to use it and save yourself a lot of time in the process.
Seeing as a video is basically a stream of successive photos, the same rules apply as with photography and as with many photo apps, you can often enable camera grid lines. This will allow for better compositions and make applying the rule of thirds easier.
Buy a tripod: it will lend more stability to your shots, ultimately allowing for crisper, cleaner images and better, more beautiful compositions.
As always, be mindful of lighting, as you can only do so much to alter it afterwards.
Be mindful also of the sound environment. It would be a shame to not hear your child singing happy birthday to grandpa due to excessive ambient noise caused by wind or busy traffic.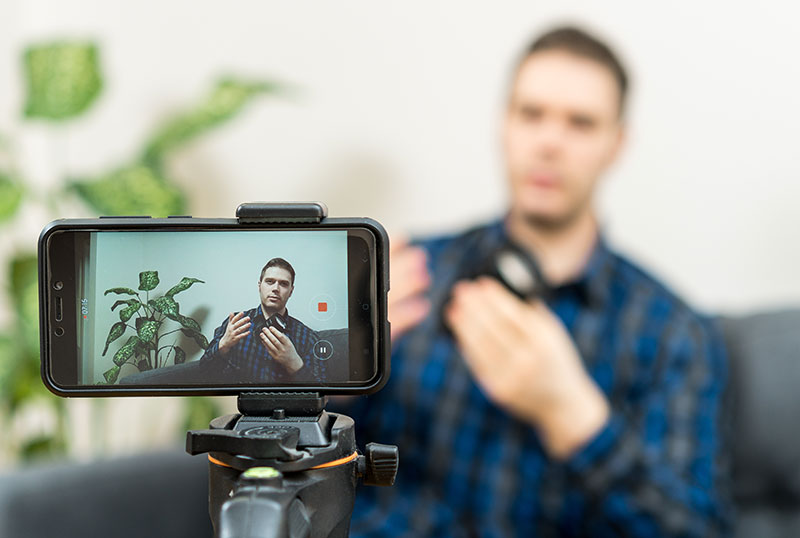 VIDEO APPS: YOUR OPTIONS
TikTok and Instagram are the two most popular platforms for video sharing. Both of them allow you to publish 60 seconds long videos on your feed. On Instagram, a video can be featured alone, in a carrousel or in a clip montage. You can also use IGTV to publish longer videos (10 minutes for smaller accounts and 60 minutes for verified accounts). You just have to create a Channel for your account with the IGTV app or from the Instagram Explore page: you'll then be able to upload all the videos you want from your phone's camera roll.
Video editing
There are numerous video editing apps. If you use iOS, iMovie remains one of the easiest and most popular to date. In a matter of minutes, its intuitive interface will have you well on your way to making your own movie, complete with music, special effects, a title, etc. For Android users, KineMaster offers a very good toolbox, too. Adobe Premiere Rush is also a classic, both for iPhone and Android.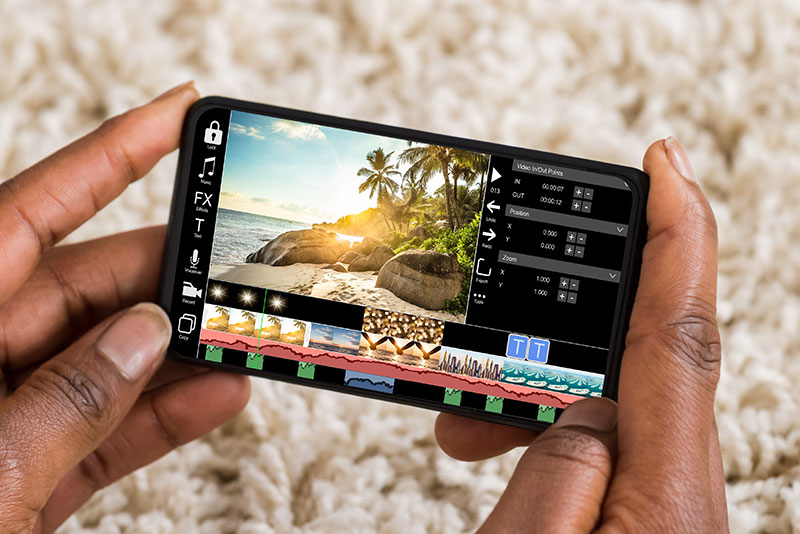 Slow motion
Wow your friends and family with extreme slow motion… several applications, such as Slow Pro for example, will have the whole family glued to every frame.