Take advantage of the winter season to snap some pictures that are silly, quirky, impressive and above all else, inspiring! Whether you're a skier, snowboarder, skater or snowshoer, you'll find great tips to creating outstanding pictures!
FREEZING MOTION
To capture the snow sprayed by passing skiers and snowboarders, place your camera on a tripod and set it to a high shutter speed (at least 1/1000th). A fast shutter freezes movement, making it look like the snow and the subject are suspended mid-air!

CAPTURING SPEED
For the opposite effect, slow down your shutter speed (to between 1/80th and 1/160th) and shoot when the subject passes in front of your lens, following the movement with your camera. Because the shutter is open longer, you really capture the drama of the movement! This technique requires some mastering (the use of a tripod is strongly recommended) but the result is worth it.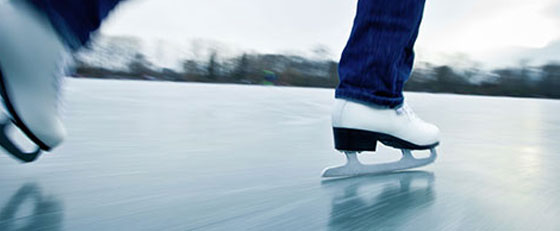 THE WORLD UPSIDE-DOWN
Winter ice sports are also a lot of fun to shoot. Try framing skaters and their reflection on a frozen lake. The mirror effect is already quite interesting but if you turn the photo 90° for a vertical image, it's even more compelling!

PHOTO SEQUENCES
Want to capture acrobatics on the slopes? You can do it by shooting a sequence of mid-air movements and then turn them into a single image. Set the exposure manually so that it remains the same throughout your shots. Frame your images large enough to include the entire sequence and then take several shots with a fast shutter speed. Use the burst mode if your camera has one. Just be sure that it lasts long enough to capture the entire sequence. To include all the frames in a single image, you'll need to use editing software (which can be fairly easy to use) or let an application like ActionShot or Motion Shot do the work for you!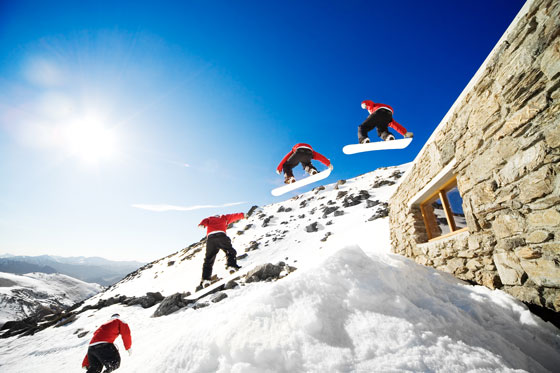 LEAVE A TRAIL
For a minimalist photo that speaks volumes, find a stunning location and then photograph your snowshoe tracks in fresh snow. Take a few steps back after your last step, adjust the exposure, balance the whites for immaculate-looking snow and click. It's simple and effective!

REFLECTIONS IN SUNGLASSES
Sunglasses and ski goggles can be used as mirrors to reflect the surrounding environment with interesting curved effects, depending on the shape of the glasses or goggles. You can even use them for self-portraits or to take photos of your friends. And if you don't want to appear in the photo, simply position yourself accordingly.