Stage shows are among the most memorable and the most difficult events to photograph! Dark environments, frequent lighting changes, moving subjects, far-off stages, dense crowds… there are lots of challenges! So, how do you take photos that will do you memories justice? Here are some tips.
Prepare your equipment
Use the same rule you use when travelling: keep it light! Do you really need so many lenses? Do you really have room to set up a tripod? Stay light or you might miss part of your show.
Ideally, the best bet for taking photos at a show is an SLR with a zoom lens. Confirm that taking photos is allowed; often it's not. Ask in advance or just bring a compact camera.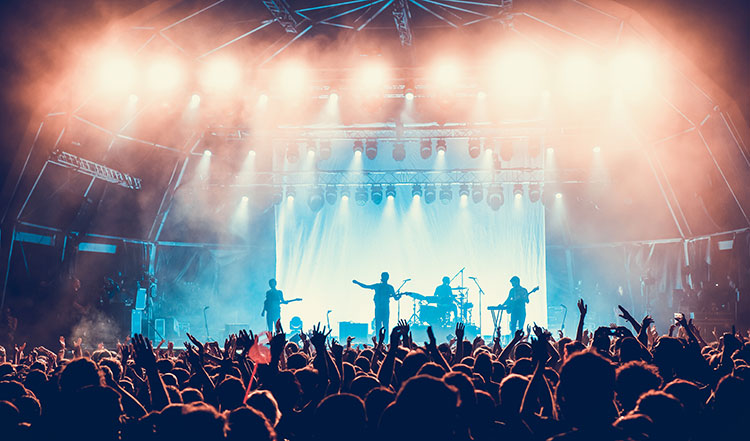 Good reflexes
Turn off your automatic flash. Flashes are more than likely not allowed. It won't be bright enough to light the artists on stage anyway, so you'll just wind up lighting the heads and waving hands in front of you.
Get as close to the stage as you can or find a high spot from which you can overlook the stage without being too far away.
Look out for obstacles in the room. Microphone stands can cast ugly shadows and spotlights can create difficult backlighting.
Frame a subject and not a group: it's rare that all artists are in a good position at the same time. Start by gently pressing the shutter button but without taking the picture. That way, you'll be ready to capture THE moment you want.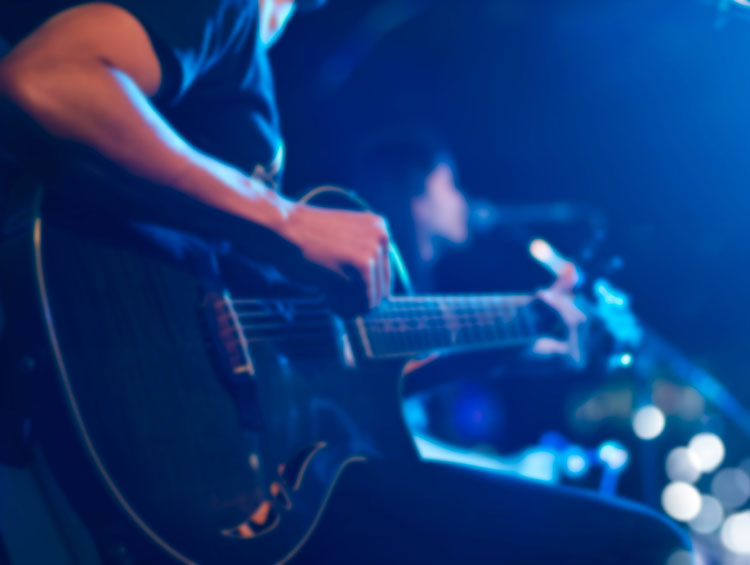 Good settings
The golden rule for shows: flexibility! You never know what the light conditions will be for your photos, so you'll need to react quickly to ready for changes.
If your SLR or your compact camera allows you some adjustments, open the aperture to get more light. Go for the widest aperture possible (f/2.8 for compact cameras with AV Mode; f/1.8 or f/1.4 for SLRs).
If you still get blurry pictures, increase the ISO (400 or 800), even if you risk getting some pixilation or grain. If your photos are over- or under exposed, try adjusting the exposure (± 1 or 2). If your compact camera doesn't offer these options, try using the Night, Interior or Fireworks settings.
Is your main camera your mobile phone? No problem. The latest models often have lenses that open at f/2 or lower and many tools can increase their performance in a show context: portable lenses, applications designed for night photography, etc. Make sure to hold your phone with both hands or equip yourself with an axis stabilizer and don't hesitate to activate the burst mode: you can select the best images later at home.