Early fall, with its beautifully coloured foliage, is a splendid spectacle that's perfect for landscape photography enthusiasts. Here's our selection of the best places in Quebec to take in the view and get beautiful photos.
Did you know?
With its lustrous finish, acrylic is the perfect support for showcasing bright colours. Choose it for your favourite fall shots and transform them into decorative accessories!
Mont Sutton
Largely deciduous, the forests of the Eastern Townships are among the best for enjoying autumn colours. Bring your camera to the top of Mont Sutton for a breathtaking view of the whole valley. You'll even be able to see Vermont's mountains from this amazing vantage point.
Mont Orford
Also in the Eastern Townships, Mont Orford is a classic spot to take in the beauty of fall foliage. Travel up the slope in a gondola for awe-inspiring aerial shots.
Lac Tremblant
Why not float lazily in a canoe while taking fall foliage snaps beside Mont Tremblant? With the water in the foreground and the colourful forest in the background, you'll have all you need to create stunning compositions.
Massif de Charlevoix
This peak also offers amazing views. Known for its stellar ski slopes, the Massif is just as attractive in fall, with beautiful colours in its forests bordering the Saint Lawrence River.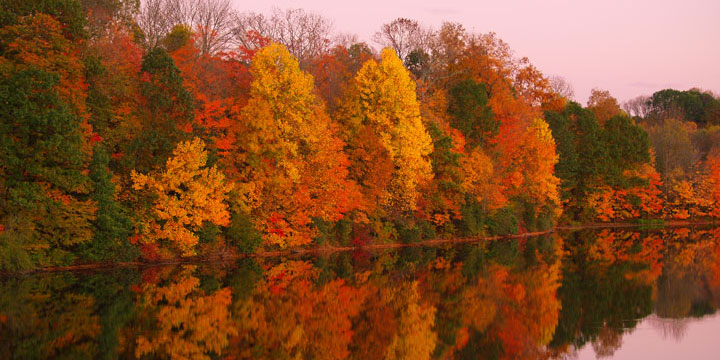 Sainte-Anne Canyon
With water, cliffs and surrounding forest, this huge canyon is the perfect setting for fabulous fall photos. Take advantage of the suspension bridges spanning the abyss to vary the angles of your shots.
La route des rivières, Mauricie
Take your camera on a road trip along the shores of the Saint-Maurice River from Louiseville to La Tuque as you bask in unforgettable autumn views.
Marais du Nord
This beautiful marshland park, located near Quebec City, has self-guided trails for photographing many different bird species against a beautiful autumn backdrop.
Parc national de la Jacques-Cartier
Drive just 30 minutes from Quebec City and you can kayak down the Jacques Cartier River to take shots of dense boreal forest. Just don't forget to protect your camera with a waterproof shell or other waterproof solution. If you tire of paddling, the view of the park from Mont Andante is simply astounding.
Côte-de-Beaupré
This region boasts a number of historic homes, which are perfect for artistic shots against a colourful forest backdrop. You won't be able to take a bad picture in this splendid setting.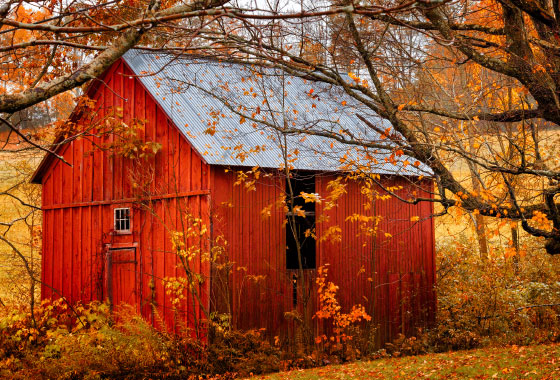 Ristigouche River
This river on the Quebec-New Brunswick border and the mountains surrounding it make for superb fall panoramas. The best spot for getting great shots? The Saint-Alexis-de-Matapédia observatory for its unrestricted view of the valley.
Don't have time for a long photo expedition? Don't worry. The park or even your back yard can serve as the perfect backdrop for colourful, luminous shots. Just add your favourite subjects!