What's better than a personalized gift to please Mom this Mother's Day? Here are four ideas for personalized photo gifts.
Gift idea 1: A practical object featuring mom's favourite photo
A classic mug is always a sure bet, so is a latte mug that Mom will use every day. For active mothers, a personalized sports bottle makes a great gift. Pick a classic family portrait or a snapshot that will remind her of great times spent with family. You can use a black and white photo for elegant results.
Another great idea is a photo notebook! She can proudly display it at the office, or keep it in the kitchen to take notes. The nice photo printed on the side of the pad is sure to make her happy.
A desktop calendar, wall calendar or agenda featuring a carefully chosen snapshot are other options that will undoubtedly please Mom.
Gift idea 2: a magnificent photobook
We all take thousands of photos every year but we rarely take the time to appreciate them later on. Mom will love leafing through a hardcover or softcover photobook of images you've carefully chosen. It's so simple. Pick a theme and give it a go: a collection of family photos, stunning landscapes from her travels, or even a photo retrospective of the last year.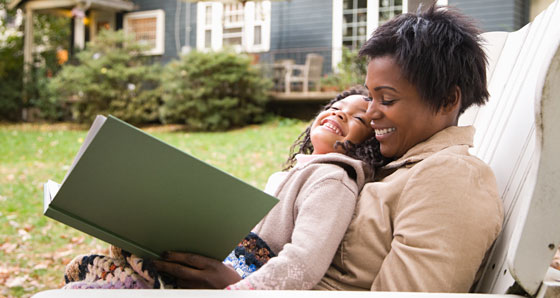 Gift idea 3: a personalized case for her mobile device
Here are gifts she won't expect:
Gift idea 4: a homemade gift
Photos can also be used to create outstanding personalized gifts. Sometimes, a simple gesture is enough to celebrate Mother's Day! For instance, you can take a glass bottle and insert a lovely photo along with Mom's favourite flower into it.
Another DIY project: get a wood letter to represent the first letter of your Mom's name and decorate the front with a black and white photo collage. You can also place a colour photo in the middle of the collage for a more vibrant look.