Taking photos on the beach can be tricky. The sand, the water, the light reflecting off the sea… there are many challenges to getting beautiful pictures. Here are some professional tips on how to immortalize your vacation and take your best shots yet.
Natural-looking photos
To capture these unique moments, try to get your subjects in natural poses by being discreet. Approach them slowly. To photograph kids, crouch down to their level. That way you'll avoid taking pictures where you loom over them and you'll also get more than just sand as a background.
Don't forget to take a few pictures of seashells, footsteps or words in the sand. That will add a nice artistic touch to your souvenir album.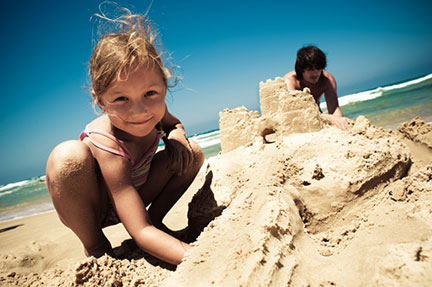 Fun in the sun!
We love the sun, but be careful! The sun could ruin your pictures. The best way to get great pictures is to wait for the right moment, before 11 a.m. or after 3 p.m. But sometimes you just can't wait until then… To take a picture when the sun is at its highest, don't use your camera's automatic mode. Use the flash and make sure your subject has their back to the sun. This technique produces consistent results and softer portraits by reducing contrasts and shadows.
And if the weather calls for rain, get to the beach to take a quick photo session! Overcast light is great for photography!
Play with water
To take a picture of the sea, place your lens at a 45-degree angle to the water surface. And remember to make sure the horizon is straight.
You might also want to use a polarizing filter to reduce the glare from the sun on the water. The sea will appear calmer and deeper.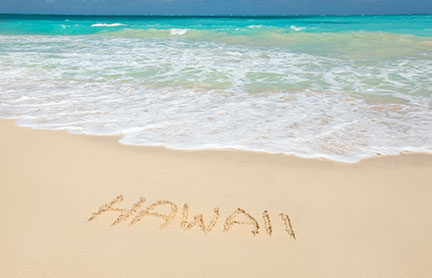 A planned photo shoot
If you want to get a nice group picture, you're going to need to plan ahead. Start by setting the tripod near the ground to get a low viewing angle. Then frame the shot and check your settings. You can also use a timer so you have time to jump in the picture. When picking a pose, why not think outside the box and get a little wet?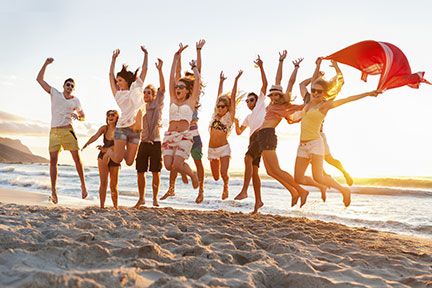 SOS sand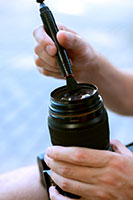 You'll have to take precautions if you want your photo session to go smoothly. Avoid changing your lens on the beach, wipe your hands before handling your camera and store your gear in a Ziploc bag after each use. To protect your lens use a UV filter, it won't affect the colour of your pictures. After your day on the beach, use a brush to carefully remove each grain of sand from your camera.