The cliché pose, where the whole family stands lined up in a row, has been done countless times before. If you want unique and original pictures that you'll be happy to look at for years to come, and to give as a gift, here are a few inspiring tips to inject some fun into your family portrait!
A few practical tips before you begin
The most important thing is to prepare the shot — first from a technical standpoint, but also to make sure you create an atmosphere that will get your subjects in the mood.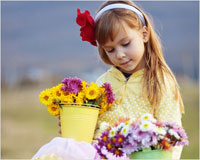 Taking a good portrait is as much about the setting the scene as it is about framing the shot properly and finding the perfect backdrop.
To achieve great pictures, you will need to rearrange the room where you will be shooting and create a bit of atmosphere. Set up your lighting depending on the mood you're going for. Remove any conflicting objects like plants and mirrors. How many family portraits have been ruined because the leaves of a plant ending up looking like hair on your bald uncle's head, or because you could see the photographer's reflection in a mirror?
Technically speaking, you should get a tripod for your camera and, if possible, use a remote shutter release. Try out several poses with your subjects. Make them laugh and encourage them to be spontaneous.
Change up the angle and the decor
Change up the traditional viewpoint by asking your subjects to lie on the floor, heads together, and shoot them from a birds-eye perspective. Change your ideas depending on the season, so they could lie on a carpet of leaves in the fall, a soft green lawn in spring, or a cozy rug in winter. For a radical change of scenery, try putting your couch in the garden, yard, or on the sidewalk, and have your family sit in it. This type of setting is surprising, and your subjects' faces will be relaxed. On top of benefitting from natural light, you'll get a fresh and original photo.
Set the scene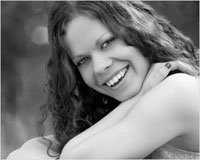 Have fun thinking up comical scenes. For example, you could take a shot of the parents kissing while the kids stand in the background with their hands over their eyes. Don't be afraid to play up the similarities and differences between your subjects by asking them to adopt similar or completely different poses. You could even play up height differences by having your family line up in order from shortest to tallest. Ask them to sport cowboy hats and holsters to impersonate the Daltons! And don't forget to experiment with different viewpoints in the same shoot, creating a mini photo novel in your head! For example, you could take a wide shot of the kids playing, a close-up shot when they're sharing a secret or a hug, and a medium shot when they're gathered around the table for a family meal. These natural shots will tell the story of a happy family spending time together.
For an intergenerational photo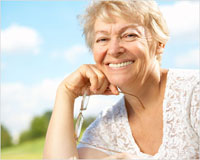 Those of you lucky enough to have a very old family portrait in your possession could have lots of fun trying to recreate the photo with a younger generation. To do this, ask your subjects to adopt identical poses and vintage clothing to match the old picture as closely as possible. If the picture is in black and white, select this option, if you have it, in the "Effects" menu on your camera. For a snapshot taken in a family home in the '70's, have fun playing with the saturation of your photo with your photo editing software.