Whether family member or friend, everyone will say that they hate getting their picture taken! To get natural-looking photographs, you must be crafty, and patient. Here are some tips and guidelines for taking portraits that meet your expectations!
Put the model at ease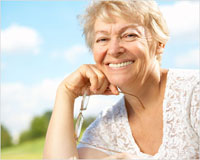 Start by choosing the best time and place to take your model's picture. It's unlikely that your teenage cousin will want her picture taken at 8 a.m., or that your beloved grandmother will want to pose at 9 p.m..The same applies to the location where you'll be shooting. Some people feel more at ease indoors, while others, such as children, will feel freer outdoors. In short, the keyword is adjust! To help your model relax, follow these pro tips: talk to them, make them laugh, play some music and, more importantly, give them directions (e.g. "Look out the window" or "tilt your head a little") to keep them busy. You're the director during this photo shoot, so don't hesitate to give them a role, e.g. "Pretend you're a princess," "Jump around like a child." Give them plenty of guidance!
Make them a star!
Your subject is the picture's focal point, so the background is not very important.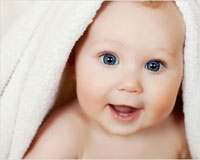 Choose a neutral backdrop, that's all one colour, like a white wall, and use a 50 to 100 mm lens. Also, avoid taking a wide-angle shot, which tends to distort your subject's face.
Finally, reduce your depth of field, so that the model stands out from the background. To do this, set your camera to "aperture priority" (often abbreviated as "A" or "Av"), then set it to its maximum aperture, e.g. 2.8 or 3.5 if your camera allows for it. This way, you'll have plenty of light and a very blurry background. This will come in handy when the time comes to zoom in on your subject, and more specifically, their face!
Aim for the eyes
The eyes, often referred to as "the windows to the soul", are a focal point that deserves attention, which is why we generally advise photographers to focus on the subject's eyes, so that they appear as clear as possible in the photo. But getting the perfect portrait doesn't stop there. You should also pay attention to the small details that could improve your model's appearance. For example, granny's double chin could be wiped out by simply getting her to lift her head slightly.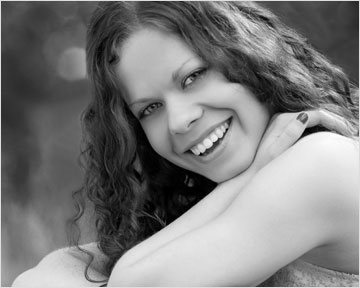 Pay attention to composition
Rules are made to be broken! Especially if your subject and artistic side decide otherwise. For example, you could have your model lower her eyes while you focus on another detail, like a strand of hair. You could also set your camera to a slower shutter speed to get a blurred effect. It is recommended that you frame your picture by having the top part of viewfinder brush against or lightly cut into the top of your model's head so that the the top of the shoulders can be seen. This type of framing is perfect for black and white pictures.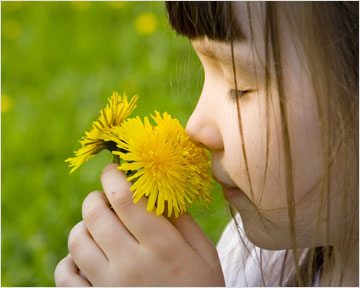 Play with the light
An outdoor portrait session gives you an abundance of natural light, provided that you avoid midday light, which tends to create harsh shadows and cause your model to squint. For outdoor portraits, go out in cloudy weather: clouds reflect and diffuse light for a subtle, nuanced effect. Unfortunately, taking this precaution doesn't always ensure an even distribution of light. For example, if the main source of light is to the right of the model, the left side of her face could be covered by shadow. If this happens, place a reflector to the left of your subject: the light will bounce off it and illuminate the part of the face that is shadowed. If you're not quite ready to invest in a reflector, use a big piece of white cardboard instead. You'll see, the change in lighting it provides is incredible!