Reactive or
sensitive skin
choose the
appropriate sun care
Sun protection should be a priority for everyone, including those who have reactive or sensitive skin.
Find out how to choose the most suitable sunscreen for you.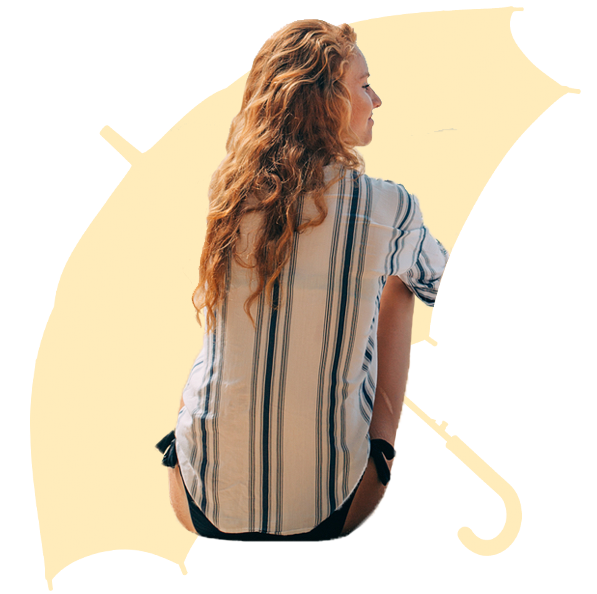 Why
protect
your skin from the sun?
Exposure to the sun is often associated with holidays and fun times in general. However, it is important to remain aware of the risks related to the immediate and long-term adverse effects of sun exposure. UV rays (UVA and UVB) can cause damage to the skin, such as:
a sunburn
pigmentation problems (i.e. brown spots)
premature aging of the skin, and
certain skin cancers
Therefore, you should make sun protection a priority, regardless of your age, skin type, and lifestyle. Choosing a sunscreen can present a real challenge, especially for people with reactive or sensitive skin.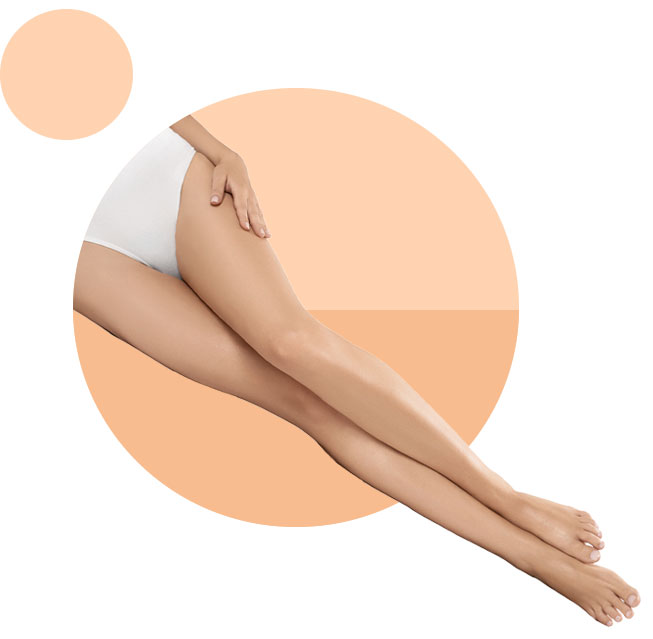 What is reactive or
sensitive
skin?
Here are some typical examples of characteristics of people with reactive or sensitive skin:
light-coloured or reddish hair
skin that tends to react to the application of cosmetic products (redness, rash, itchiness, burning sensation, etc.)
fair milky white skin that is prone to sunburns
skin that is allergic to the sun, and
use of a photosensitizing agent
We speak of "photosensitivity" when the combined action of certain agents with sun exposure causes an abnormal skin reaction. A number of products of all sorts, including certain cosmetics or perfumes and even certain medications, are not compatible with the sun. Ask your pharmacist to indicate if any of the medications you take can have this type of effect.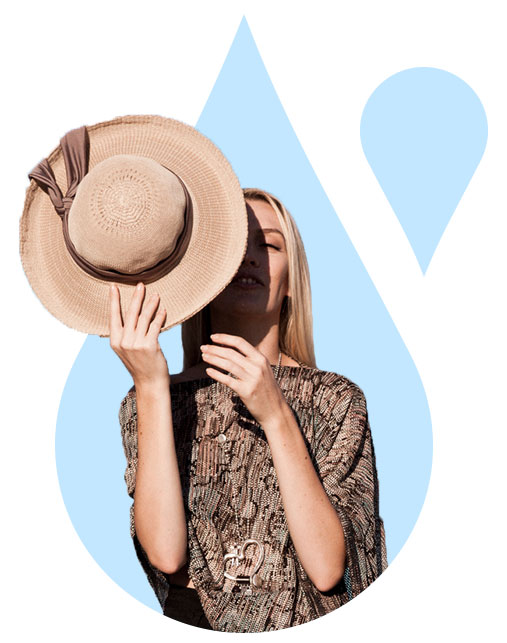 How to
choose
a sunscreen
First, it is important to note that the cosmetic aspect of a sunscreen has a significant influence on how often we use it. When we like the fragrance, appearance, and texture of a product, we are generally more inclined to use it often. If you have the opportunity to test the product before purchasing it, this will allow you to establish whether or not you like it.
However, for people with reactive or sensitive skin, other criteria should be taken into consideration. Here are a few of them.
Sun protection factor (SPF). SPF is an index that measures the amount of ultraviolet (UV) rays, more specifically, the amount of UVB rays that are blocked by a sunscreen. The Canadian Dermatology Association (CDA) recommends that Canadians use a sunscreen with an SPF of at least 30. People with reactive or sensitive skin should opt for a sunscreen with an even higher SPF (40, 45 or even 50). Note that an SPF of more than 50 does not really offer any additional benefits.
Ingredients of the formulation. The active (UV protecting agents) and inactive ingredients of sunscreen are of paramount importance for people with reactive or sensitive skin. Ask your pharmacist to indicate which sunscreen filters to look for and which ingredients to avoid. Together with your pharmacist, look at the list of ingredients of the product you are considering to purchase. Note that some manufacturers add ingredients to the formulation to promote hydration, to calm the skin, and prevent irritation.
Protection against UVB and UVA rays. Look for products that offer broad spectrum sun protection against UVB and UVA rays. Some of them have the CDA seal, certifying this level of protection.
Additionally, look for the following characteristics, which increase sunscreen performance:
Water resistant formula. In order to be effective, sunscreen must be water resistant. However, be cautious. Even if the product bears this label, it must still be reapplied after swimming or heavy sweating.
Photostability. A sun protection product is said to be photostable when it has the ability to maintain its protective effects despite exposure to UV rays.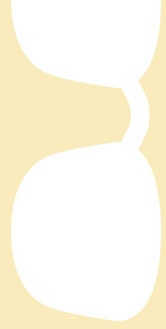 How to use sunscreen
appropriately
Here is some advice to make the best use of your sunscreen.
Generously apply sunscreen at least 20 minutes before going out into the sun.
Reapply it every two hours or after swimming or abundant sweating.
Do not use a product that has an altered appearance, odour, texture or that seems abnormal or that is passed the expiry date.

Speak to your pharmacist for additional information or advices about sun protection and the products available.

Avène
High Protection Spray SPF 50+