As a loved one or caregiver, many people dealing with Alzheimer's disease must face a number of challenges. Here are ways to better deal with Alzheimer's disease.
Alzheimer's disease: a sometimes troubling reality
Offering your support to someone living with Alzheimer's disease can prove to be both a rewarding and troubling experience. This disease typically makes people feel that they are heading towards the unknown. This text is intended to help you take one more step on the road to supportive care and attention.
Alzheimer's disease does not consist only of forgetfulness, which is often a part of the normal process of aging. Rather, it is a neurological disease, in other words, it causes damage to the brain.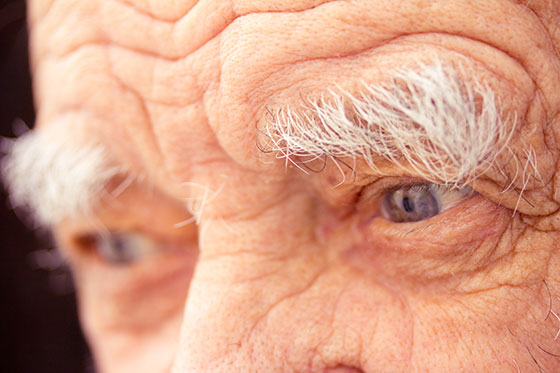 This damage manifests itself by a variety of symptoms which ultimately compromise an individual's well-being, ability to function, and quality of life. Alzheimer's disease generally affects the following aspects:
memory
language
the ability to accomplish tasks
the ability to adjust to time and space
judgment
mood and behaviour
the ability to deal with abstract notions
autonomy
Living with Alzheimer's disease is a great challenge, but when a person is well supported, it is much easier to deal with. The progression of Alzheimer's disease significantly varies from one person to another. One's personality, personal history, health status, culture, beliefs, and social and family environments are a few examples of the factors that influence the course of things.
It can be difficult for family and friends to deal with this new reality. It is as though, progressively, we come to know the person less and less. This is quite ironic, considering that it is the person who has Alzheimer's, who, with time and as the disease progresses, will eventually have trouble recognizing the people around him/her.
Family and friends: the most valuable resource
It is well-known that the physical, social, and family environment in which people affected by Alzheimer's disease live in, greatly influences the progression and impact on the individual's quality of life. A positive environment can help a person better cope on a daily basis and to maintain his/her independence as long as possible.
If you are within the inner circle of someone living with Alzheimer's disease, here are a few tips:
Accept the disease and the individual as they are. Denial often stops us from being at our best during difficult times. Look at things head on and keep a positive attitude.
Be sensitive to the person's emotions and moods. Make an effort to be an open-minded and attentive confidant. Be sure to always maintain a connection that favours communication and exchanges.
Involve individuals in the decisions that concern them. Show them that you still have confidence in them despite their difficulties. We can easily fall into the trap of infantilization of people living with Alzheimer's. It is best to treat them as adults in their own right, as this will help them to maintain their autonomy and self-confidence.
Find out all you can about the disease: symptoms, issues, treatments, etc. Being well-informed will help you better cope with it and to offer the best support to the person affected by the disease.
Call upon the expertise of professionals such as a nurse, occupational therapist and people who can offer you help on a daily basis, such as a family aid worker to help you with household tasks, to prepare meals, run errands or with daily care.
Make a lot of time in your life for leisure and rest. You will need it to recharge and reenergize.
Participate in support or discussion groups.
Don't hesitate to ask for help. Find out about the services offered in your community. A number of resources are available online, such as the Alzheimer Society, which you can visit at: www.alzheimer.ca.