Travelling with young children can quickly become a source of concern rather than a fun occasion. However, by preparing adequately and anticipating potential problems, you can preserve your children's health and ensure to spend some great family time together!
Before you leave
When preparing for your trip, you should check if some vaccines are recommended first, depending on your destination and make sure that your child's immunization record is up-to-date. If this is not the case, don't wait until the last minute to complete immunization. Most vaccines require a certain time period after their administration before they are fully effective.
For additional information, read the following text: Vaccination and travel.
If your child has health issues, make sure you have everything in your possession that you will need to provide him/her with adequate care, for instance:
inhalers and aerochamber
tablets, syrup, etc.
creams, lotions or ointments
orthosis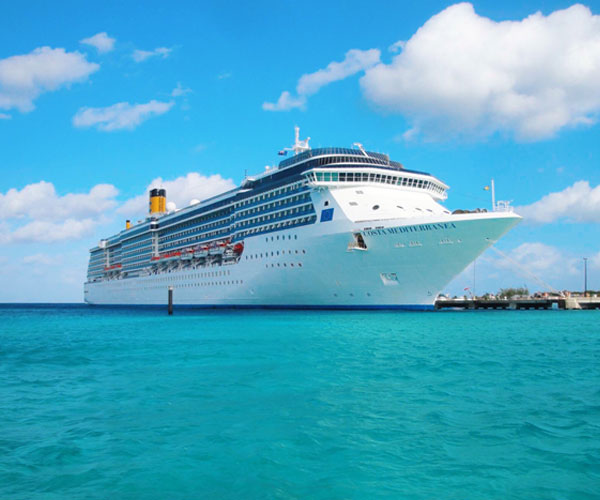 The same is true if your child suffers from a particular allergy (food allergy, pollen allergy, etc.). Do not forget to bring your child's epinephrine injector, antihistamine, or any other medication needed to manage an allergy. To complete your travel kit, read the following text: What to put in your travel health kit. Don't hesitate to ask the advice of your pharmacist, who can recommend what medications to bring during travel and on the best way to carry them while preserving their effectiveness.
If your child takes several medications, ask your pharmacist to provide you with an up-to-date list. It is important that all medication be identified in the child's name; therefore, you must keep them in their original containers with the pharmacy labels. During travel, keep medication with you and not in the suitcase that is going in the baggage compartment.
Motion sickness
Your child may experience motion sickness during travel, in other words, he/she may feel nauseous or even vomit. Although motion sickness is more common during a cruise or on an airplane, it can also occur on the train or in the car.
If your child is likely to suffer from motion sickness, reading or playing video games during travel should be avoided. Concentrating on an object inside a vehicle promotes motion sickness. Instead, suggest observation games during which your child can look outside. For additional tips about motion sickness, read the following text: Beating motion sickness.
In some cases, it may be necessary to use nausea medication, such as dimenhydrinate (Gravol®). If you are considering to give this type of medication to your child, speak to your pharmacist who will ensure that it is suitable for him/her and will indicate the dosage to be given according to the child's age and weight.

Digestive issues
Once you have arrived at your destination, your child could be more at risk of suffering from digestive issues such as diarrhea. Changes in his/her diet during travel can impact normal digestion. Your child could also be at risk of contracting traveller's diarrhea, which is caused by the presence of a virus or bacteria inside the intestine after ingesting contaminated food.
Since the main complication for diarrhea is dehydration, remember to bring rehydration solution packets. Moreover, it is important to know that pharmacists can now prescribe an antibiotic treatment to take in the case of traveller's diarrhea. Don't hesitate to speak to them about it. For additional information about medication that can be prescribed by a pharmacist prior to travel, read the following text: Pharmacists' role in maintaining your health during travel. The following text will also be of interest to you: Diarrhea in children.
Swimmer's ear
If you are planning some swimming activities with your child during your trip, watch out for external otitis symptoms, also called swimmer's ear. Typical symptoms include pain, a sensation of having a blocked ear, or itching. To find out how to adequately prevent and treat it, read the following text: Swimmer's ear: strategies to avoid the unpleasant symptoms.
Travel in total comfort and safety
In addition to watching over your child's health while you travel as a family, pay attention to his/her particular needs. Although travel is a source of wonder for children, it can still cause some apprehension in the face of the unknown. Thus, it is important to comfort your children if needed and to listen to their concerns.
Furthermore, long journeys and wait times can test your child's patience. To make the travelling more pleasant, make sure your child wears comfortable clothes. Additionally, provide some entertainment to help maintain good humour, such as books, colouring crayons, travel-size games, etc. Remember to bring snacks and beverages along that your child likes. A full tummy will help to keep your child smiling.
Of course, you have no control over certain elements such as the weather or delays during travel. However, adequate preparation will enable you to have an impact on several factors that influence your child's health. This will minimize the sources of stress and ensure your child's happiness (and your own) throughout your family adventure!