Jewelry to support the cause
This year once again, Jean Coutu is joining forces with the Québec Breast Cancer Foundation and Clin d'œil magazine to support those affected by breast cancer.
Until November 25, purchase a piece of Clin d'œil Stronger Together jewelry in participating stores across Québec and online. Each bracelet and necklace sold for $20 or $30 each (plus tax), will help support the Foundation.
($12 for each necklace, and $5 for each bracelet sold will go to the Foundation directly. While quantities last.)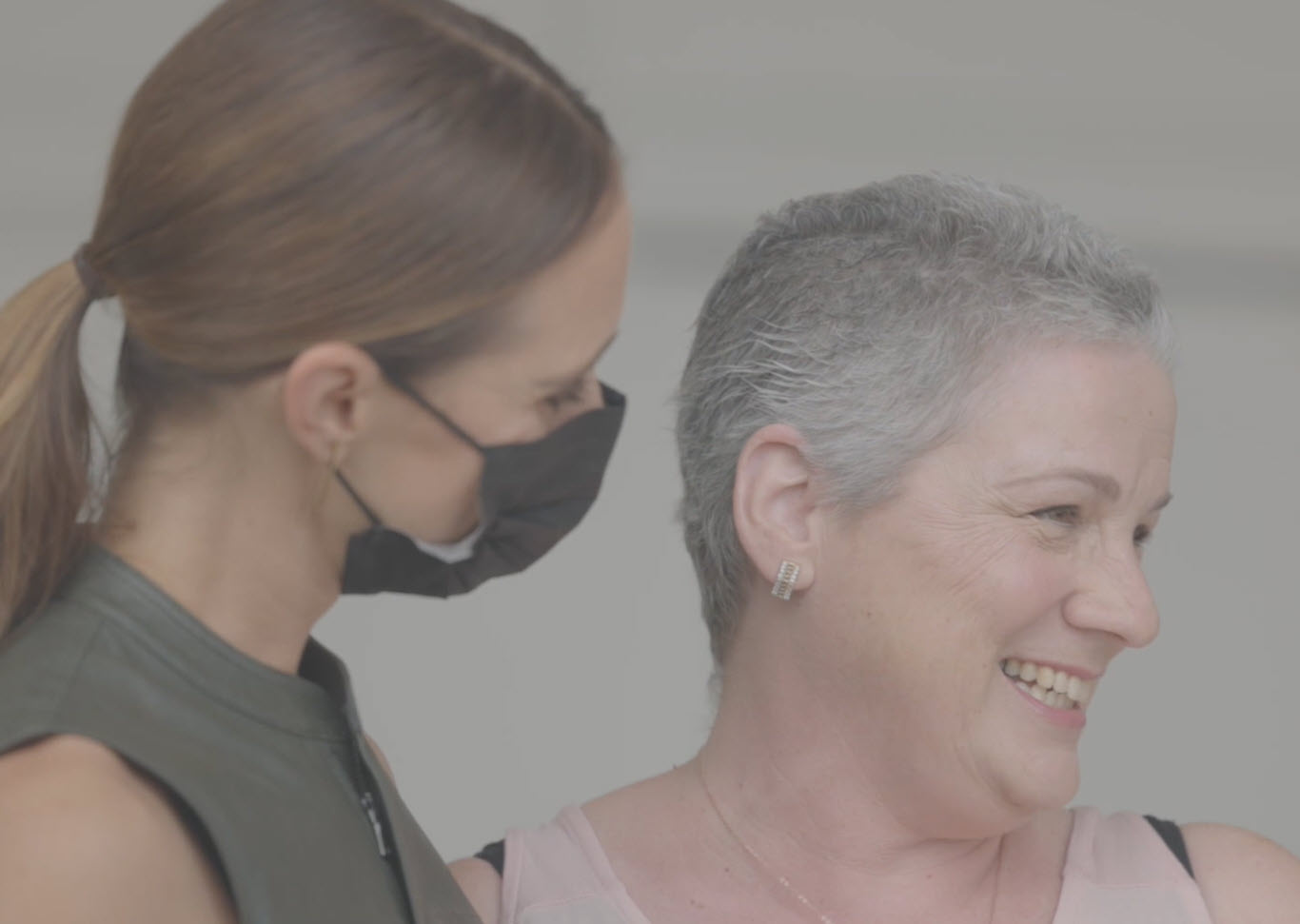 Video: A little act makes a big difference
Nathalie Houde, Ambassador for the Québec Breast Cancer Foundation, has teamed up with makeup artist Virginie Vandelac to create a simple, effective and safe makeup and skin-care routine. As Nathalie says, "Taking care of yourself is good for your soul."
Jean Coutu affiliated owner-pharmacist Sylvie Lussier took the opportunity to remind us that you can always count on the advice and support of your Jean Coutu pharmacist whenever you need it.
It's just one more example of how we're all stronger together.
(French only.)
A show of support for the Québec Breast Cancer Foundation
By taking part in the campaign, you'll be helping the Foundation pursue its mission to improve the quality of life of everyone affected, while increasing survival rates.
Since its creation in 1994, the Foundation has invested more than $57,5 million in innovation, leading-edge research and support programs, from prevention to cure.
A multi-faceted mission
Thanks to donations, the Foundation pursues its mission on four distinct fronts.
Research & innovation
Funding and conducting leading-edge research to help reduce the impact of breast cancer.
Community support
Serving and supporting those affected by breast cancer so that no one has to face cancer alone.
Education and awareness
Educating people on the impact of breast cancer and encouraging them to adopt a healthy lifestyle to foster prevention.
Advocacy
Influencing policies and ensuring that governments and other stakeholders act to improve access to care.