Once again this year, Jean Coutu is teaming up with Rythme and Clarins to support the CHU Sainte-Justine Foundation during the 15th annual Mois des Câlins de Sainte-Justine campaign — a fundraiser that brings together people from across the province to show their love for kids.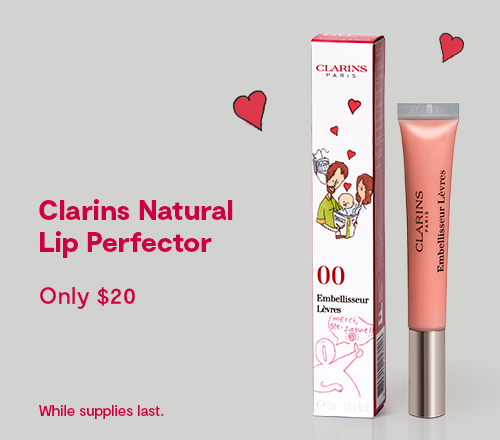 Proudly embracing the cause for the past 15 years
Since 2006, a heartwarming $4.5 million has been raised to help thousands of children and families in Quebec. The CHU Sainte-Justine Foundation has directed these funds to various programs and initiatives, among them the Marie Enfant Rehabilitation Centre (CRME).
For every tube of "Rose Câlins" Lip Perfector by Clarins you buy at any Jean Coutu store in Quebec, $10 will go to the CHU Sainte-Justine Foundation. Thank you for joining us in contributing to this very worthy cause.
Clarins "Rose Câlins" Lip Perfector is a softly textured gel with a deliciously sweet scent and 3D shimmer. Experience the lusciously smooth, shiny and fuller lips you've always dreamed of!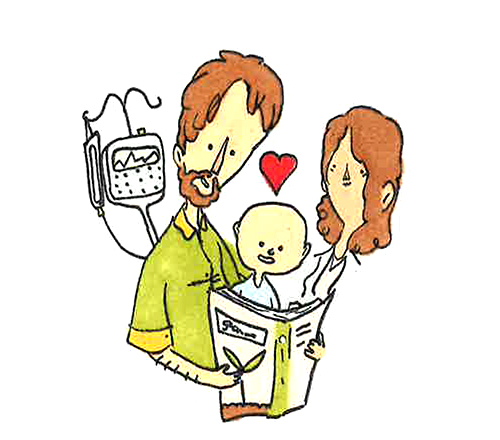 Winning artwork
In 2020, more than 1,500 budding artists from around Quebec took part in the 7th annual Dessine-moi un câlin (Draw a Hug) contest, in conjunction with the Mois des Câlins de Sainte-Justine. The winning entry is a wonderful creation by 12-year-old Colin from Boucherville.
Who will be awarded top honours this year? All children 5 to 12 living in Quebec are invited to submit their drawings between January 25 and March 8 2021.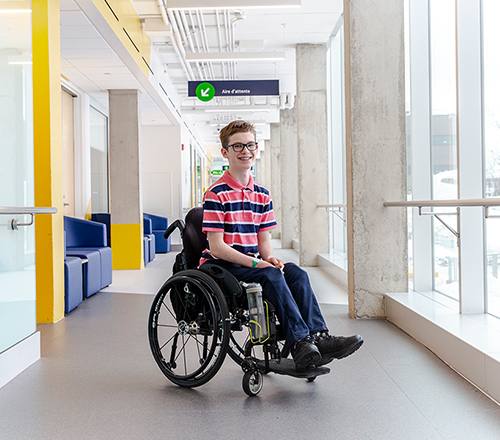 Healing hugs for young rehab patients and their families
The funds raised by this campaign go to benefit children like Etienne, a courageous young man you met during last year's event. He was just setting out on his long road to recovery at the Marie Enfant Rehabilitation Centre (CRME). His ultimate goal? Regaining his ability to walk. He has worked hard all year long and is that much closer to making it happen. That's a credit not only to his indomitable spirit but also to the state-of-the-art care he is fortunate to have access to.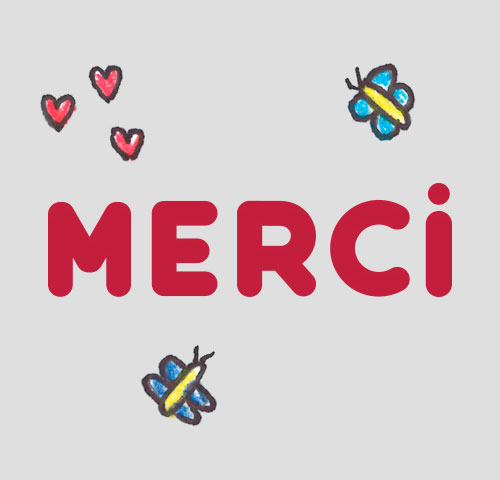 Show your love!
The funds raised during the Mois des Câlins campaign will help the CHU Sainte-Justine Marie Enfant Rehabilitation Centre (CRME) make a meaningful difference in children's lives. The CRME is the only facility of its kind in Quebec to focus exclusively on pediatric rehabilitation. Every year, 5,000 young patients like Etienne are treated for a motor impairment or a language disorder.
The CRME offers a wide range of rehabilitation, adjustment and social integration services. Staffed by 250 professionals and 15 researchers, the centre strives to help children develop their capacities, become more independent and learn essential skills of daily living to improve their overall quality of life.
Get your Clarins "Rose Câlins" Lip Perfector at your local Jean Coutu and send a great big hug out to children who need one.