Your toque may be beautiful, but it can cause havoc for your hair in the winter. Not only does it flatten your locks, but certain fabrics increase the static electricity that's already present in dry air. So, how do you protect yourself from the cold without messing up your 'do? Opt for the right hairstyle and stock up on essential products to face winter with your head held high.
Three perfect looks for winter
1. Loose curls
Fashion shows: Dior, Fendi, Louis Vuitton
While very curly hair was a big hit last summer, loose curls are all the rage this winter. The key to achieving this natural look is to intensify the curls in the lengths, so the hair is straighter at the root and more curled at the tips. Since your toque flattens the hair, be sure to curl it a little more at the root before putting on your hat to strike the perfect balance.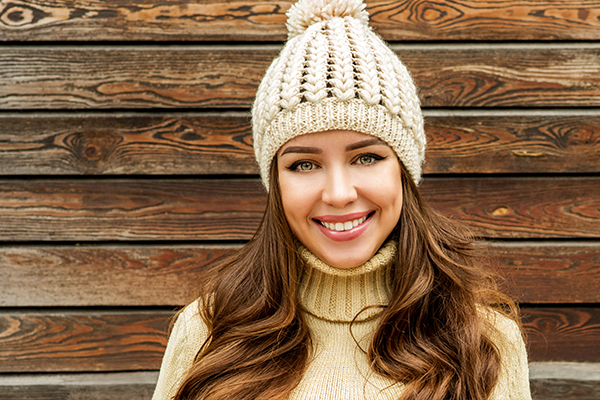 2. Schoolgirl braids
Fashion shows: Alberta Ferretti, Ports 1961, Christian Siriano
The trendiest braids this winter are like a gift from heaven: the messier, the better! These schoolgirl-inspired braids are worn centred behind the head and readily accommodate frizz caused by rubbing against your toque. And since you can make them with messy hair, quick touch-ups are easy after removing your hat.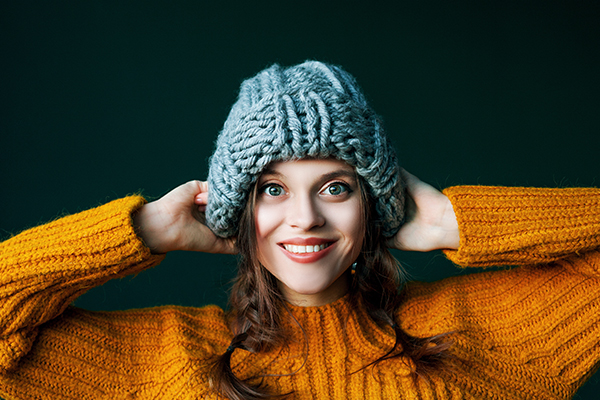 3. Low ponytail
Fashion shows: Rochas, JW Anderson, Alexander McQueen
The low ponytail comes back practically every season, and for good reason. Perfect for almost any occasion, it adapts to any style, from chic to eccentric to romantic. As well, tying the hair at the base of your head means pulling your toque on and off won't mess up your hairstyle, making it ideal for winter. Try any variation you want; we like it straight, teased, adorned with a ribbon or worn to the side.
Pro tips
Boost your volume
Since humidity helps prevent static electricity, moisturize your hair with conditioner. Afterwards, apply a volumizing styling product and dry the hair with a round brush to lift the strands at the roots. It's important to completely dry the hair before putting on your toque to avoid leaving creases.
Choose the right toque
Tight toques flatten the hair in two ways: from the weight of the fabric, and also by sweat from your scalp. To maintain as much volume as possible, opt for hats that leave some space between your head and the material. As well, keep in mind that synthetic fibres increase static electricity, while friction from wool and cotton can damage the hair. Wear a silk or satin scarf under your toque to counteract these effects.
Keep your essentials on hand
In a pinch, use one of these three styling products in travel size:
A dry shampoo to remove static electricity and boost your volume at the roots
A brush to tame creases by brushing your hair in the opposite direction
A hair oil to smoothen frizz and restore your hair's radiance
Magasiner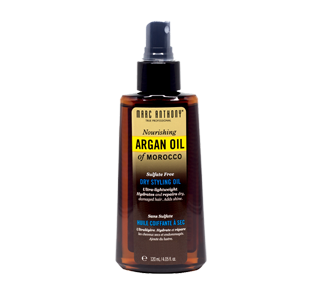 Marc Anthony
Nourishing Argan Oil of Morocco Dry Styling Oil, 120 ml
Ultra-lightweight. Hydrates and repairs dry damaged hair. Adds shine.