Vacation, sporting activities, bad weather… losing face is not an option! Thanks to waterproof makeup, you'll keep your flawless look no matter what happens.
Core principles
Waterproof makeup is great for concealing imperfections and highlighting certain areas of the face, even during those unexpected moments. These products are long-lasting and often contain essential oils, vegetable or animal-based waxes, along with special ingredients that improve their hold.
Apply this type of product on dry skin (leave the skin absorb your moisturizer before you reach for your makeup). We recommend you don't apply too much of these products in order to avoid unpleasant surprises because the final result is only visible after the essential oils evaporate (which takes approximately two minutes). And don't forget makeup bases for your face and eyelids if you want to add some colour to them.
Foundation
When it comes to foundations and correctors, there are several options that provide a natural-looking finish, adjustable coverage and long-lasting hold.
Even though you might be tempted to choose products that are labelled "long-lasting", remember that they're not necessarily waterproof. If they are, it will be clearly written on the label.
L'Oréal Paris
Infallible 24H FreshWear Foundation-in-a-Powder Matte Finish, 9 g
New Infallible up to 24H Fresh Wear foundation in a poweder covers like a liquid foundation and mattifies like a powder. It provides full coverage with a natural, matte finish. The end result will blur, even, and smooth skin without it looking cakey. Weightless, creamy texture fuses with skin upon application. Color remains true throughout the day without drying or fading. Matte finish for up to 24h and suitable for all skin types, oily skin and acne-prone skin. The formula is waterproof, sweat-resistant, heat-resistant and transfer-proof.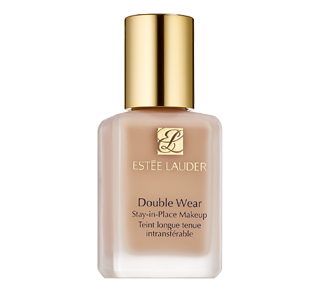 Estée Lauder
Double Wear Stay-In-Place Make Up, 30 ml
Medium to full coverage. Matte finish. Long-wear: proven 24-hour wear. Oil-free. Oil-controlling. Dermatologist-tested. Non-acnegenic; won't clog pores. Fragrance-free.
Mascaras
Waterproof mascaras and eyeshadows can sometimes irritate your eyes so many people prefer to use their favourite mascara and then add a clear mascara to make their lashes waterproof. It should be noted however that many popular brands now offer extremely efficient waterproof formulas.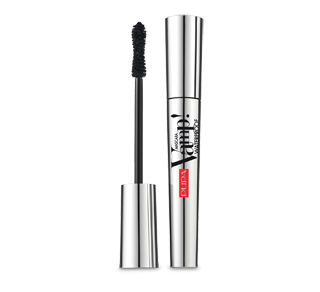 Pupa Milano
Vamp! Waterproof Mascara, 9 ml
Waterproof and long lasting. Long and spectacular eyelashes as fake lashes. Volume excessively oversize, thick full and ultra-dense lashes.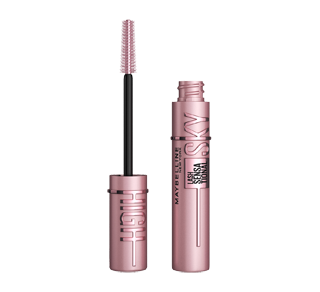 Maybelline New York
Lash Sensational Sky High Mascara Full Volume, 7.2 ml
Get sky-high lashes every time with Maybelline's New York Lash Sensational Sky High mascara in blackest black. This is a long-lasting mascara that delivers full volume and limitless length with every application, so you get the long-lengthened lashes you desire with every single use.  Whether you prefer a bold eye look, or a more natural look, your eyelashes will be sure to stand out. With the exclusive flex tower mascara brush, you'll be able to reach every lash for the most lengthening, showstopping look. For a night out, or a casual brunch, you'll be photo ready as your lashes will make an impact from every angle.  For best results, simply hold the Maybelline Lash Sensational Sky High mascara's flexible brush against your lashes and extend from root to tip repeatedly until you get the volume and length you want. Then when you're ready, it's time to go off and show off your new lashes. Lash Sensational Sky High. Sky-high length and volume.
Lipsticks
Unsurprisingly, lipliners remain a must-have item. A nude shade will perfectly pair with any lipstick colour and prevent it from smudging.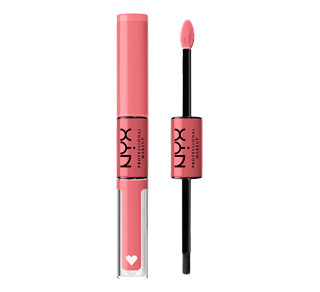 NYX Professional Makeup
Shine Loud High Shine Lip Colour, 1 unit
16h loud shine lip color! Meet our 1st ultra-pigmented high-shine lip color, with up to 16hr no transfer wear. Lightweight and comfy on the lips, this vegan formula delivers 1 swipe loud color with an ultra-glassy, non-sticky shine finish.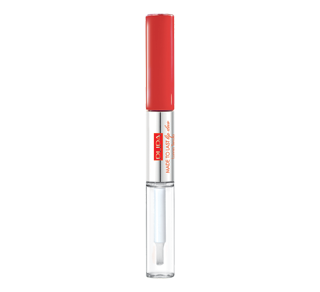 Pupa Milano
Made To Last Lip Duo Lipstick, 4 ml
Long lasting, full color & ultra shiny gloss, smudge proof, waterproof, extreme comfort.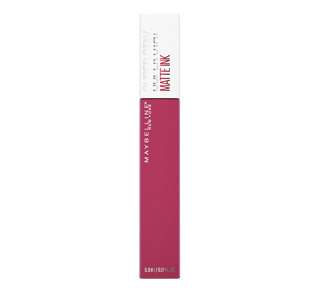 Maybelline New York
Matte Ink Liquid Lipstick, 5 ml
Up to 16 hours of saturated liquid matte
Makeup fixatives
Makeup setting sprays are more and more popular, and rightly so! They create a barrier between your skin and external aggressions, such as pollution, heat and humidity.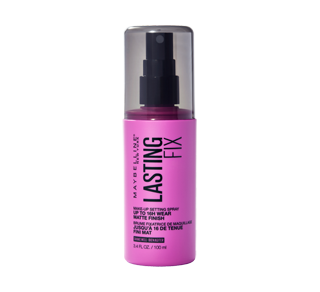 Maybelline New York
Lasting Fix Make-Up Setting Spray Matte Finish, 100 ml
Lock in your makeup look with the Maybelline New York Face Studio Lasting Fix make-up setting spray. There's no need to worry about your makeup melting or fading because this setting spray will keep your look intact for up to 16 hours. It's time to control the shine and choose a setting spray that not only keeps your make-up looking ace, but also gives you the ultimate matte finish. All you have to do to achieve the look is spray the product on your face after you've finished your makeup application. For best results, shake the bottle well before use. Then, hold 8-10 away from the face and ensure your eyes are closed. Spray the setting spray 4-6 times around your face but be careful not to spray directly on your eyes and lips. Once applied, it's time to enjoy your day knowing that your makeup will last. Face Studio Setting Spray. Lock in your look. "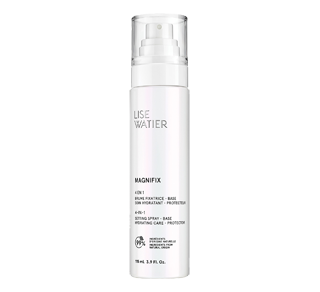 Watier
Magnifix 4-in-1 Setting Spray, 115 ml
The 4-in-1 effect This setting mist can be used as a base, hydrating care, and protector, as well as ensuring a long-lasting makeup hold up to 12 hours. Antioxidant-rich, it reinforces the skin's moisture barrier, making it smooth and radiant, thanks to Oxygeskin®, which also protects against external aggressors and blue light that causes dry skin. Fast-drying formula that leaves skin feeling comfortable, without any stickiness. All skin types.
NYX Professional Makeup
Setting Spray, Long lasting, Matte Finish, 60 ml
DEMAND PERFECTION WITH YOUR SETTING SPRAY: A lightweight makeup setting spray that works hard to make sure your makeup stays put.
Makeup removers
To remove waterproof products, use a two-phase product (a mix of oil and water) to take care of even the toughest formulas.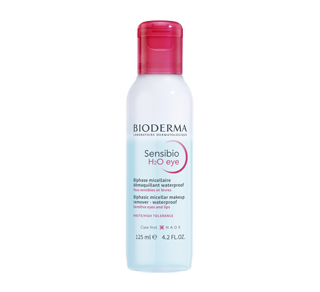 Bioderma
Sensibio H2O Eye Biphase micellar makeup Remover Waterproof, 125 ml
Micellar biphase makeup remover. Soothes, moisturizes and strengthens eyelids and lashes.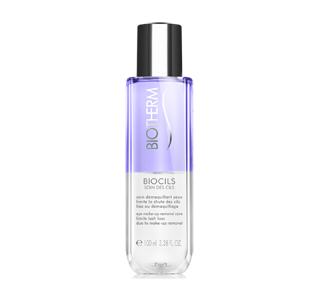 Biotherm
Biocils Eyelash Care Eye Make-Up Removal Care, 100 ml
Eye make-up removal care, limits lash loss.