Under the brush of master makeup artist Bruno Rhéaume, the classic smokey eye turns blue, one of the trendiest new colours of the fall-winter season. The result? An evening look that's accessible any time, anywhere and perfect for the Holidays! Want to go smokey blue? Just follow this guide!
Proper preparation, please!
Perfect makeup starts with an impeccable complexion. So, before you jump right into the fun stuff, start by applying concealer under your eyes and to your eyelids. Then apply a natural foundation on your entire face. Use it sparingly and make sure you blend it in everywhere to avoid clumping. Use a little loose powder to set everything. After all, you want a solid base to build on!
Next, define your eyebrows, one small stroke at a time, from the exterior inwards, then use a mascara comb to diffuse the colour. And last but not least, use a moisturizing balm on your lips. It will work its magic while your makeup sets and prepare your lips for colour. Just remember to sponge off the excess balm before you apply your lipstick.
Start by tracing the shape of the smokey eye. Using a charcoal-coloured shadow and a blending brush, cover your upper eyelids entirely, all the way to the top of the brow bone. Draw more saturated lines flush with the upper and lower lashes, joining them at the outer edges to create a kind of halo around the eyes.

Whether you want a round halo or one that's slightly drawn outwards using your fingertips, remember to follow an imaginary line between your lower eyelid and your temple. The upward movement will help avoid a heavy look.
Layer the colour over your base coat. Using a saturated matte blue, cover the entire area, giving it a "charcoal" look. Repeat this step using a pearly shade that gives some sparkle while softening the look. The secret to making the blue even more striking? Create contrast by blending the colour on your brow bones with some pink or orange, and add a touch of shimmering gold immediately below your eyebrows.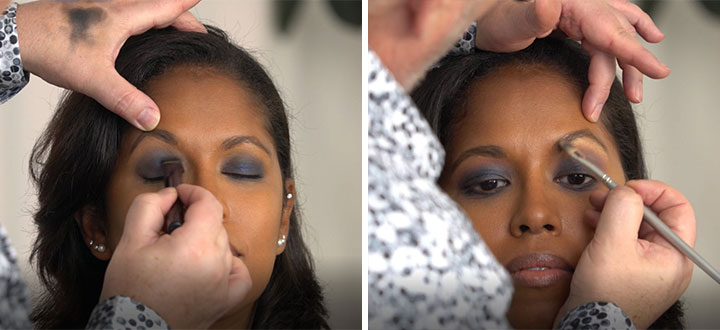 It's all a question of amount. Don't apply the shadow directly from the palette: apply some first to your hand with a brush, then use a little to cover your eyelids.
Darken the look by applying one or two coats of mascara to your upper lashes. If you're feeling bold, add a few false lashes that you can darken with a micro-brush so that they blend well with the other lashes. Want an even more dramatic look? Darken the roots of your upper lashes and the rims of your lower eyelids with a pencil.

Once you've completed these steps, adjust the colour as needed: add more blue or orange to get the look just the way you want it. Remember: the smokey eye requires precision and attention to detail. Be sure to give yourself the time it needs!
Brighten up your complexion by covering your upper cheeks with a subtle pink glow by applying a touch of illuminator to the cheek bones.

Want to emphasize your cheeks? Add some depth by applying a bit of shadow under your cheekbones. All you need is a bevelled brush and a contouring palette that's right for your skin tone.
Subtly define your lips: they shouldn't steal the show. Your eyes should remain the focal point. Use a crayon that's slightly darker than the natural shade of your lips to define their shape and subtly fill them in. Finish with a shimmery, nude or translucent gloss.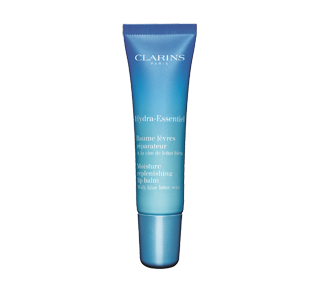 Clarins
Hydra-Essentiel Moisture Replenishing Lip Balm, 15 ml
Hydrating, restorative lip balm.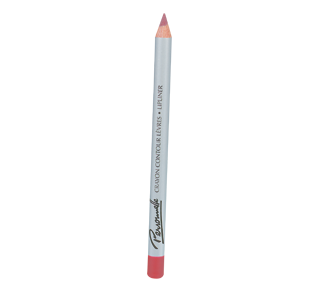 Personnelle Cosmetics
Lipliner, 1.1 g
Perfect for enhancing your lips in a single stroke, the Personnelle Cosmetics Lipliner's creamy texture is easy to apply and blend. Its rich colour is intensely pigmented.