The sun is warm and there's a pool or beach nearby... sunglasses on, you've got a good book in front of you. Isn't summer great? Before switching into vacation mode, though, make sure you have these essentials in your beauty kit!
Fresh water
Citrus zest, fig, ginger liqueur, jasmine... for a sunny day, spray on these sparkling aromas, which moisturize and invigorate your skin while leaving it delicately scented. Fab!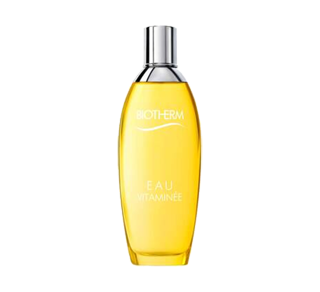 Biotherm
Eau Vitaminée Eau de toilette, 100 ml
Uplifting Body Spray A delicacy for the skin, this perfume does more than just enchant the senses! The exhilarating mist for body and spirit that perfumes, tones and revitalizes with just one touch. Contains Vitamin E combined with hydrating agents that leave the skin hydrated, softened and toned.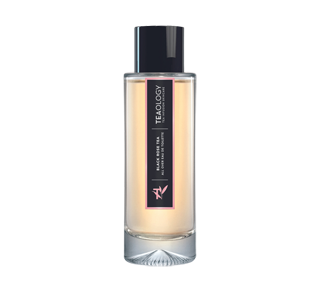 Teaology Tea Infusion Skincare
Black Rose Tea Eau De Toilette, 100 ml
Fresh, floral and woody notes inspired by the elegant world of tea
Clarins
Eau Extraordinaire, 100 ml
Aromatic Treatment Fragrances that revive your inner strength.
A versatile powder brush
At this time of the year, a good brush can have many uses: apply a little bronzer to illuminate and open up your eyes, or set your makeup with a translucent powder. A must-have!
A gentle mascara
If you have sensitive eyes or wear contact lenses, mascara is not your best friend. But don't despair: several brands offer hypoallergenic formulas that ensure comfort in all conditions without minimizing the effect. Length, volume, definition... you have everything you need to create a sultry look that will enhance your tanned complexion.
A palette full of resources
All-in-one palettes reflect two of today's trends: multi-purpose products and a healthy complexion. Bronzers, blushes and illuminators work together to sculpt the contours of your face, adding radiance to strategic areas. Very handy for a travel kit!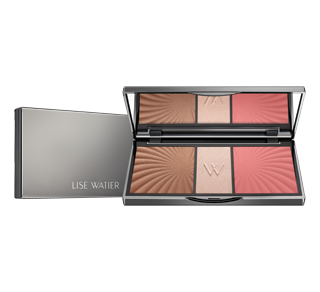 Watier
Havana Trio Glow Illuminating Kit, 17.5 g
The perfect trio to warm up complexion, highlight, and create a natural and illuminating sun-kissed glow.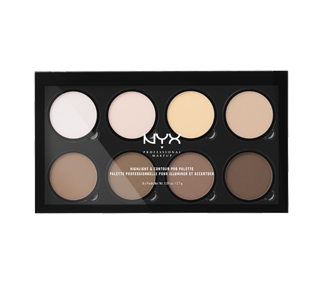 NYX Professional Makeup
Highlight & Contour Pro palette, 1 unit
HIGHLIGHT & CONTOUR: Professional palette with eight highlighting and contouring colors.
A gel to tame eyebrows
Available in a clear or tinted version, this product is THE solution for disciplining your eyebrows in two steps (literally!). A brush stroke above each eye is enough to structure the stubborn hairs and define the look. An extra bonus? The gel combines easily with a pencil or pigmented powder for a more assertive look: the perfect choice for an afternoon in the park or an evening out on a terrace.
A soothing night mask
After spending time outdoors, give yourself a treatment that will revitalize and moisturize your skin overnight – like magic. Plumping, nourishing and lightening formulas abound. Some can even prevent discolouration and pigmentation marks. Plenty to choose from!