From foundation and mascara to concealers and eyebrow pencils, here is a roundup of beauty products to include in your makeup kit and tips for the best makeup looks.
For starters, to understand how to achieve your best makeup look, tone is key! Decide on the look you're going for: clear tones give volume, darker tones give depth, glossy textures reflect light, while flat tones give a more natural effect and conceal wrinkles.
Foundation
Foundation helps even out skin tone and promotes a more radiant look. Choose a shade as close to your natural colouring as possible. It's a good idea to test out the colour on your jawline or the palm of your hand first. Apply the foundation evenly, blending out from the centre of your face towards the hairline and jawline. Blend in well for an even look.
Concealer
Apply concealer before or after foundation to hide dark circles and imperfections (redness, blemishes and marks). Choose a concealer that's a shade lighter than your skin and similar to your foundation. Apply sparingly and with very little pressure (to avoid emphasizing lines) using a brush or your middle finger.
Powder
Powder sets the foundation, absorbs excess sebum and creates a soft, peach-like complexion. First, apply your powder with a powder puff using light strokes to provide longer lasting hold. Then dust off any excess powder with a large brush using downward movements.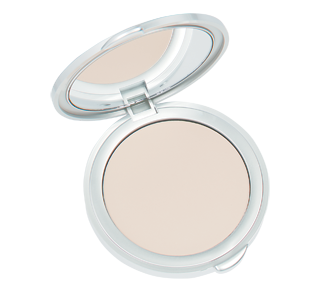 Personnelle Cosmetics
Pressed Powder, 8 g
With its mattifying effects, the Personnelle Cosmetics Pressed Powder will even out your skin and set your makeup.
Eyeshadow
Eyeshadow adds style and intensity to the eyes. Try this great technique: apply a light shade (like champagne, light beige or cream) on the lids, a medium shade on brows, and a dark shade in the crease of the eye. Note: iridescent shadows accentuate lines.
Eye defining pencil and eyeliner
Pencils and liners define the shape of the eyes. Start with a sharp pencil for a clean, flawless and dramatic look. Draw a dark line across your upper lashes as close to the base of the lashes as possible. Then blend the outer corners with a cotton swab to create a smoky effect.

We love: Pupa Multiplay eye pencils
Mascara
Black mascara lightens up your look, adding sparkle, mystery and intensity. Brown mascara is softer, for a more natural look. Apply mascara from the root to the tip of your lashes, moving the brush in a slight zigzag motion. Apply a second coat for a more intense look.
Eyebrow pencil
Eyebrow pencil can be used to correct an imperfect brow line or to fill in sparse areas. It can also be used to darken the colour of your brows, creating a more stylish look. Make sure you start with a well-sharpened pencil. Then draw small fine lines to mimic the appearance of hair. Note: apply subtly and carefully to avoid a severe or unnatural look.

We love: Lise Watier Eyebrow Fix
Blusher
Used to contour and accentuate cheeks, blush gives your look an instant lift. Start by applying the blush to the hollow of your cheek, then sweep along the cheekbone with an outward movement.

We love: Annabelle multicolour blush
Lip liner pencil
Lip liner helps define or correct the shape of lips. Start by applying lip balm, to soften the lips and allow the liner to glide on easily. Then take a sharp lip liner pencil and trace a line along the contour of your lips, starting at the corner of the mouth and drawing inwards towards the centre. For longer-lasting results, fill in the lips entirely with lip liner.

We love: Personnelle lip pencils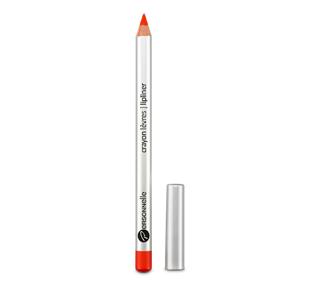 Personnelle Cosmetics
Lipliner, 1.1 g
Perfect for enhancing your lips in a single stroke, the Personnelle Cosmetics Lipliner's creamy texture is easy to apply and blend. Its rich colour is intensely pigmented.
Lipstick
Lipstick instantly lights up the entire face. To give fullness to thinner lips, it's best to use a pale and/or iridescent shade. For fuller lips, choose a matte or dark lip colour. Apply with a lip brush for longer-lasting results and a more defined look. Blot with tissue for extra staying power.

We love: Maybelline Color Élixir