Eight questions to find out everything there is to know about dry spray antiperspirants and deodorants.
Think you know all there is to know about dry spray antiperspirants? Test your knowledge with these eight questions and separate myth from fact.
Dry spray antiperspirants are less efficient then stick or roll-on antiperspirants.

False.
Most dry spray antiperspirants are as efficient against sweat. Some even offer a 48-hour protection. That's right, two whole days!
There is no difference between spray antiperspirants and stick and roll-on antiperspirants.

False.
Stick or roll-on antiperspirants can take a few moments to dry, but several spray antiperspirants go instantly dry. This is the case for products that do not contain water. You can therefore put your clothes on immediately after applying your antiperspirant.
Spray antiperspirants irritate the skin.


True... and false.
Spray antiperspirants have long had a reputation of irritating the skin because of their alcohol content. This is no longer the case for most of the products available on the market. Choose a product that does not contain alcohol and your armpits will be just fine.
Dry spray antiperspirants are the only ones that can be used on damp armpits.

True.
For optimal results, stick and roll-on antiperspirants must be applied on dry and clean armpits. Spray products, for their part, absorb sweat and humidity upon application. And because they never come into direct contact with /globalassets/reportage/sweat, they won't spread the bacteria that's on the skin.
Few people use a spray antiperspirant.

False.
Spray antiperspirants and deodorants make up half of worldwide sales. They're a lot more popular than we think.
Spray antiperspirants don't moisturize as well as other products.

False.
In some cases, at least. You can find spray antiperspirants that contain a large quantity of moisturizing agents.
Spray antiperspirant cans are recyclable.

True.
As long as they're empty, you can put your spray antiperspirant cans in your recycling bin. But make sure that your municipality can recycle them.
Spray antiperspirants stain clothes.

False.
This is now a myth. In the past, spray antiperspirants stained clothes but not anymore. Companies now use different ingredients and modern sprays are quite different than the ones our grandparents used.
Our
suggestions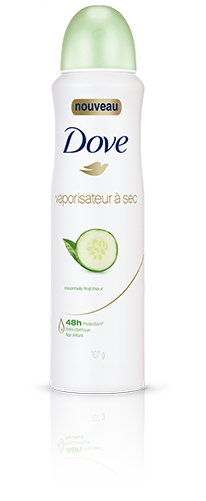 Dove
dry spray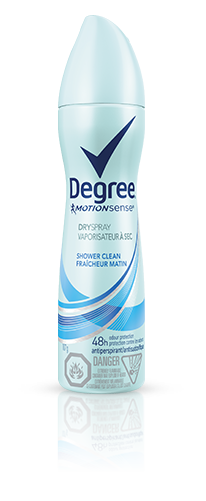 Degree Motionsense
dry spray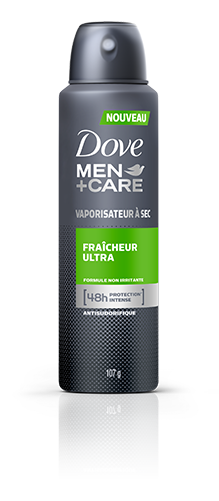 Dove Men+Care
dry spray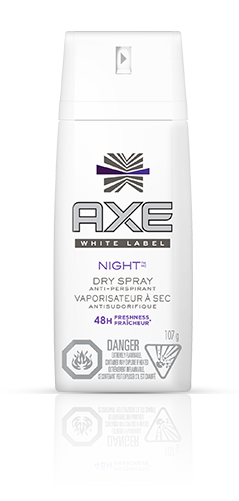 Axe White Label
dry spray