A smooth shave
with a razor
is possible!

For quick, inexpensive and painless hair removal, a razor is your best bet. But it's important to properly choose, use and care for your razor if you want a smooth shave that's gentle on your skin.
WHICH RAZOR
SHOULD I CHOOSE?
Not all razors are great for shaving legs, underarms or the bikini line. When choosing your razor, pay close attention to the following features: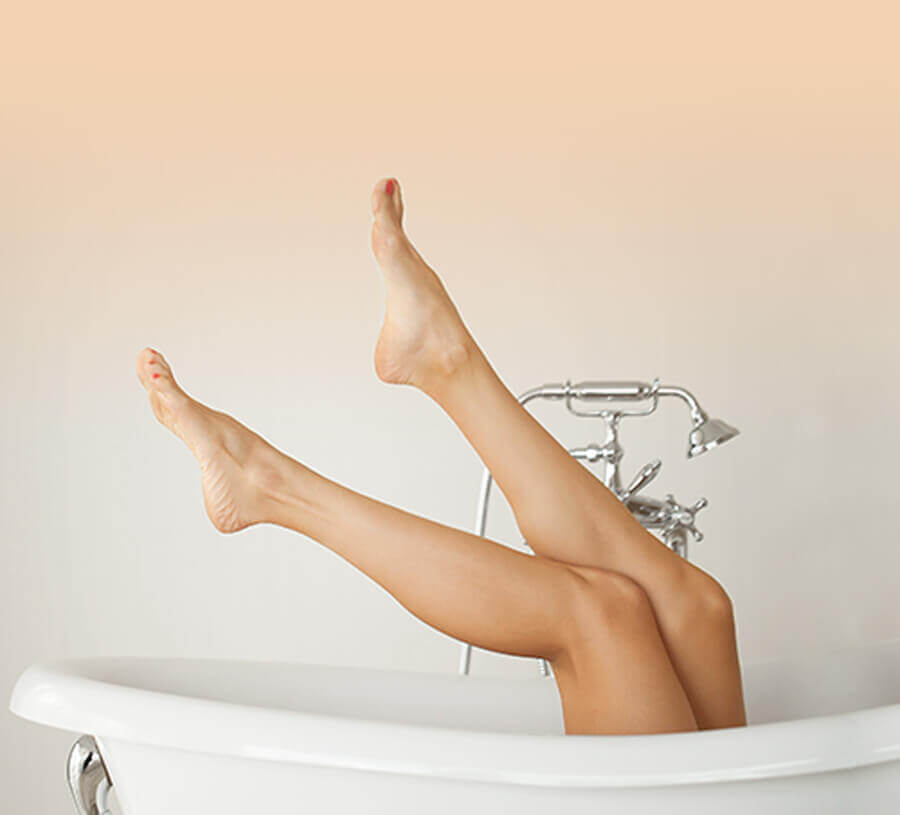 Blades:


One, two, three or five blades? There are so many options it can make your head spin. Do multiple blades really make a difference? The answer is yes. Multi-blade razors allow you to pull the hair away from the skin to cut it shorter. That means you avoid having to make several passes on the skin, which reduces irritation.

Lubricating strip:


This feature is very important, since once damp it allows the blades to gently glide over the skin for a smooth shave. The lubricating strip contains nourishing ingredients like aloe and shea butter, and stops the skin from drying out, prevents irritation and moisturizes the most delicate areas. Perfect for people with sensitive or very dry skin!

Handle:


For optimal razor control, opt for an ergonomic handle that is comfortable to hold and therefore easier to use.

Did you know?


You can now purchase dual razors/bikini trimmers. On one side you have a razor, and on the other, a trimmer. These are ultra-handy for trimming your bikini line and perfect for the summer season that's fast approaching! And since they are battery-operated, they last much longer than disposable razors.
HOW DO I
USE IT?
For flawless results, follow the three golden rules of shaving:
Prepare your skin. The best time to shave is when you are in the shower or bath and your hair has been in hot water for a few minutes. Once your skin is nice and moist, apply shaving cream or gel to the area you want to shave.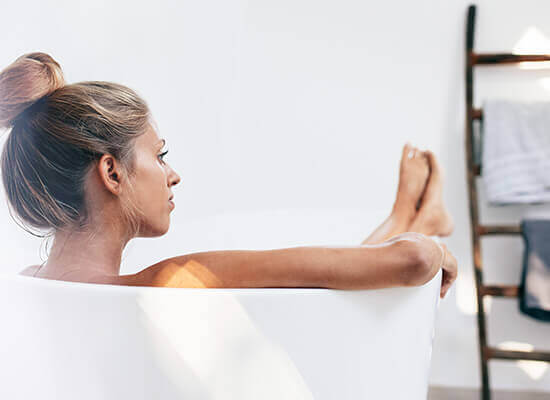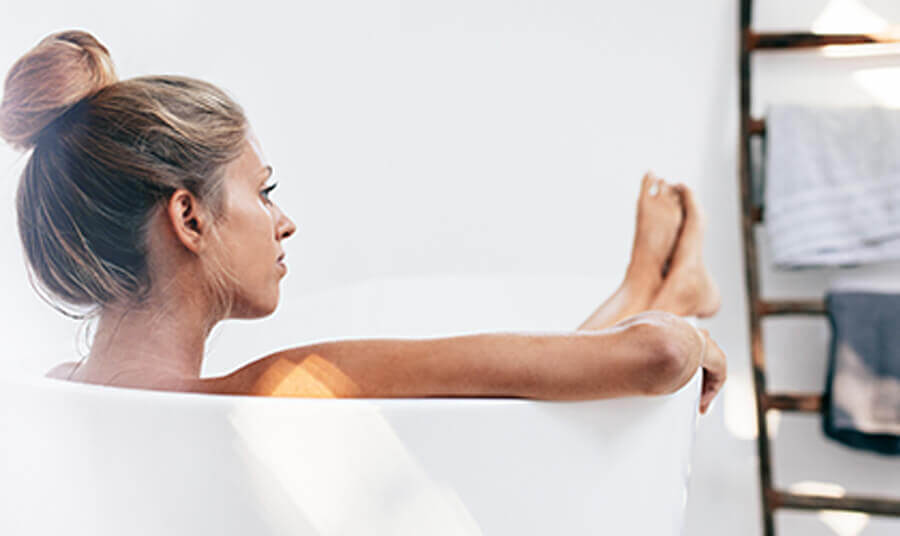 Master the technique. Your shaving technique is just as important as your razor. General rule: minimize the risk of irritation by first shaving in the direction your hair grows, then against the grain. To avoid cuts, finish with the areas that are more delicate or difficult to shave, such as your ankles, knees and bikini line. And be sure to give your blades a good rinse between each pass.

Moisturize your skin after shaving. Want to avoid stepping out of the bathroom feeling like your skin is on fire? Apply a moisturizer that soothes, nourishes and protects the skin.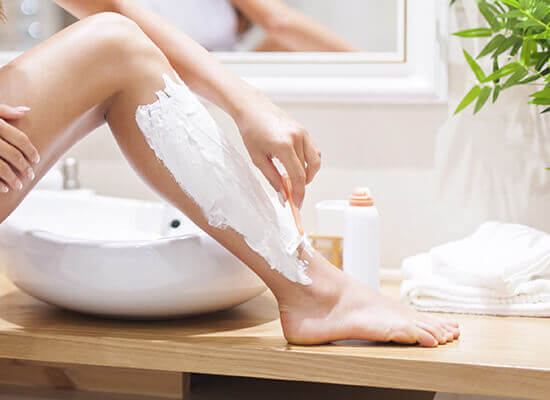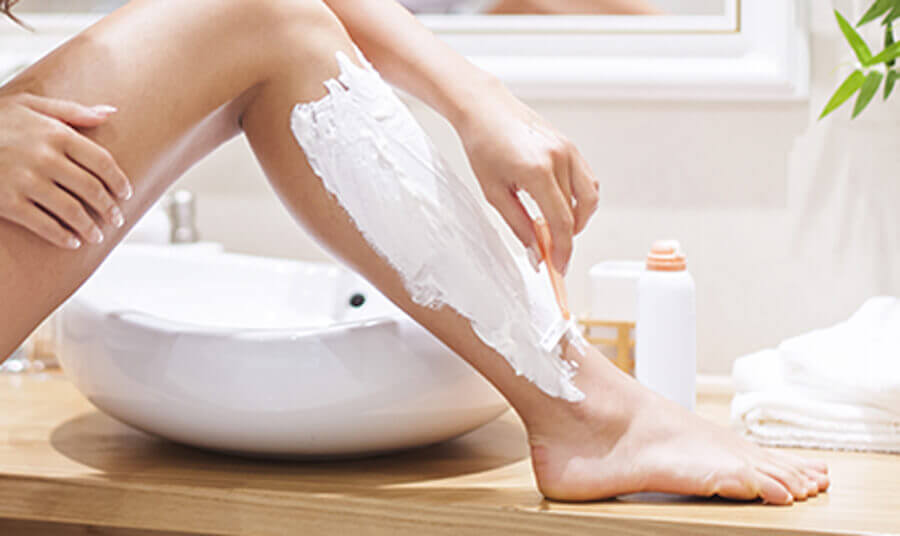 HOW DO I CARE FOR IT?
Clean your blades with cold water. Why? Because heat can slightly deform the blades and make them lose their sharpness.
Pat the blades dry and avoid leaving your razor in the shower, which can contaminate it or make it rust.
Thinking of lending your razor to a friend? Bad idea! It is simply unhygienic, and the last thing you want is pimples or blackheads.
Throw away the razor or change the cartridge when the blades begin to tarnish or no longer glide as well across the skin.
Our Suggestions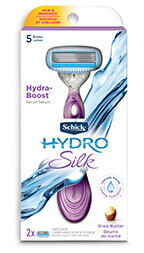 Schick Hydro Silk
Hydra-Boost Razor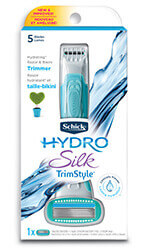 Schick Hydro Silk TrimStyle
Razor and Bikini Trimmer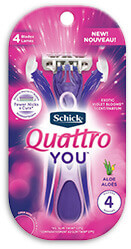 Schick Quattro YOU
Exotic Violet Blooms Razor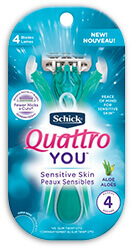 Schick Quattro YOU
Peace of Mind Razor
for Sensitive Skin